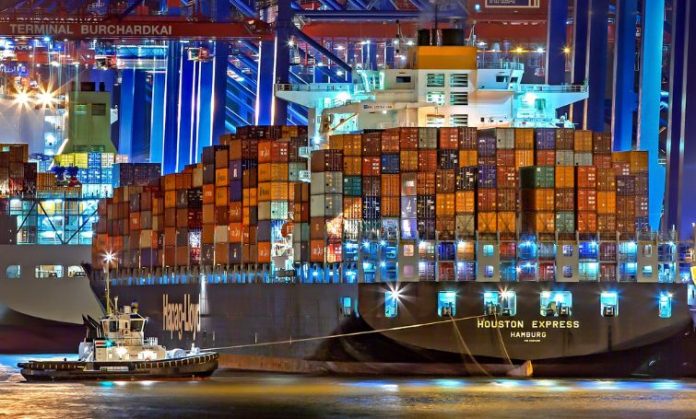 Transportation insurance is designed for any business that transports either cargo or people from one location to another. If you're wondering if you can do this job without having proper insurance, the answer is a resounding "no." Even if you're just travelling short distances, you can imagine all the things that might go wrong. Between wrecks, damage to your goods and products, or even accidents that cause injuries to humans, there is no advantage to being a driver and not having this all-important insurance. Below are four main reasons to be fully insured before you get on the road.
1. They Offer a General Average Coverage Policy
Let's talk about legalities first. Before your transportation company can officially open its doors, you'll be required by law to have certain types of insurance, and General Average Coverage is usually the minimum required. The thing is, as good as this policy is, it doesn't cover all potential losses. What happens to the rest of the losses this policy doesn't cover? It is passed on to the shipper, agent, or consignee.
These "extra" losses are usually offset by the contributions of vessel and cargo owners. One example of the need for this type of insurance is jettison, which is throwing over cargo to lighten a load. General Average Coverage can cost millions and take years to resolve, which are just two of the most important reasons to have some type of transportation or cargo coverage before you travel anywhere.
2. Your Free From Particular Average Coverage
Another reason to have the proper transportation insurance is to cover things such as collision, inclement weather, derailment, sinking, and even non-delivery. These things and more are covered through Free From Particular Average Coverage insurance, which kicks in only when significant damages occur. With this type of insurance, shippers are not required to cover minor losses, excluding partial losses to the cargo or hull, such as stranding, burning, and sinking.
Other examples of things that are covered are earthquakes and theft. So as you can see, this is an essential type of insurance to have. FPA coverage is usually a clause added to the standard policy you take out, and it applies mostly to marine insurance policies. The insurer is not liable for partial losses, and two conditions are used – English and American. You can learn more about this type of insurance by speaking with an agent.
3. Warehouse to Warehouse Coverage
Warehouse-to-warehouse coverage is another important type of insurance for the transportation industry that is usually required. It covers the timeframe from the unloading of a ship to the delivery at the customer's warehouse. In these cases, insurers usually compensate only the policy owner's cargo and no one else's. The main reason for this type of policy is to cover any risks involved in the shipping of a product. Sometimes, automatic insurance is included, while other times it is not.
The warehouse-to-warehouse clause is very common in commercial insurance policies. It is possible to either take out coverage only for one job or have an open policy covering all costs during a specific period. This insurance covers events such as theft and damages, and the shipper or the buyer can pay for it.
4. All-Risk Coverage Insurance
All-risk coverage is a type of transportation insurance that covers most damages or losses resulting from certain external factors. Even though the name of the coverage implies otherwise, the truth is that all-risk insurance usually excludes certain instances or events. It usually covers damages resulting from inappropriate packing, employee dishonesty, infestations, rejection by customs, and abandonment.
Traits of all-risk coverage include application to the business only but not the contents inside the building, or coverage of almost anything that isn't specifically excluded in the policy. The coverage and the amount the policy will cover depend on the type of all-risk coverage you choose. When you're talking to an agent about all-risk insurance coverage, make sure you ask whether the policy will cover the building or the building and its contents.
The bottom line is that when choosing insurance for the transportation industry, you must work with an experienced agent to ensure you get the exact coverage you need. Some of these policies can be a bit complex to understand, but the right agent will ensure you get the coverage right for you. Transportation insurance is crucial for your business to be successful, and you also have to learn which types are required by law and which types are an option but recommended by the experts.