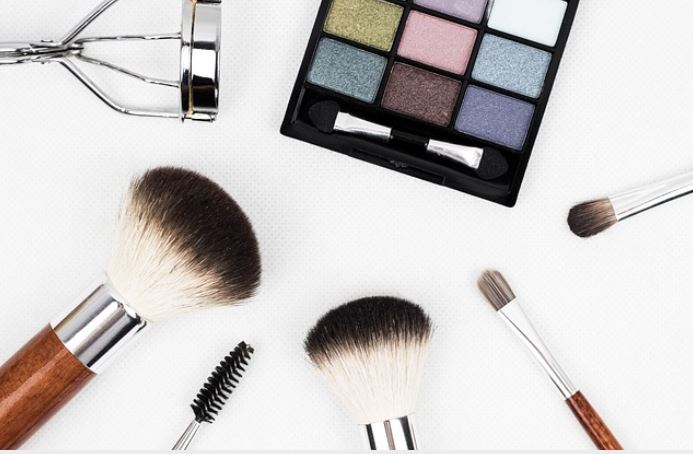 Are you interested in starting your own cosmetic business? If so, then you must be searching for the perfect business plan. With the right plan, you can easily build the foundation of your business and get the financial support you need to succeed. This blog focuses on strategies you can incorporate into a successful cosmetic business plan. You will learn about topics such as branding, marketing, and product research.
We'll also provide helpful tips on how to build a competitive advantage in today's competitive market. Finally, you'll learn about funding options, budgeting, and the importance of customer service. With this information, you can create a business plan that will help you launch and manage a successful cosmetic business.
Is cosmetic business profitable?
Yes, starting a cosmetics business can be a very profitable venture. As with any business, success depends on the quality of the products you offer, your marketing and customer service, and the overall demand for your products. The cosmetics market is a booming and competitive industry, so there is the potential to make a lot of money if you do the right research and have a good business plan.
Why you should prefer cosmetics store business?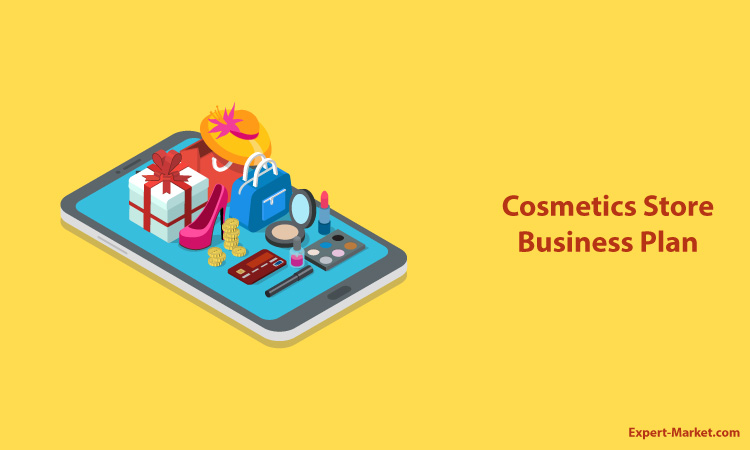 In India, the cosmetic store business is very successful as it will give you a high-profit margin. In today's world everyone likes to take good care of their skin and use good products to stop the aging factor so you have a good scope for this business.
As everyone uses cosmetics so this business will never go out of trend.
The demand for cosmetic products is increasing from different sections of the population. So, if you are planning to start this business then it will give you a high profit and there is a huge scope for growth if you worked in a planned way and follow the steps mentioned below.
While starting this business you don't need any technical skills to run it. At the initial stage of your business you are not required to invest a huge amount in it and gradually you can increase the investment in your business.
Investment required for opening a cosmetic store
When you set up your business then the start-up costs of your business depend largely upon the scale of operation of your business. If you start your business at a large scale in the initial stage then the start-up cost is very high as you require a big place, a good investment to provide a salary to your employees, and also a good investment to provide all the good brands under a single roof.
But if you start your business on a small scale then the start-up cost for your business is very less as then you have to rent small space and you are not required to employ a lot number of employees.
Start-up costs for cosmetics store is given under the following heads:
Business registration fees – 15,000

Inventory cost for your business- around – Rs 80,000

Cost of furniture, required for your business- around – Rs 35,000-40,000

Cost of computer and printer – around Rs 30,000-35,000

Security deposit for your business with your landlord- around Rs 50,000

Rent of shop- around Rs 15,000-20,000

Salary of business staff- around Rs 10,000 per month

Advertisement expenses- around Rs 5,000-10,000

Electricity expenses – around Rs 1,500-2,000

Legal and taxation aspects for your business.
Before starting your business, you must consider these points so that you may get an idea of the investments.
Some tips for a thriving cosmetics store
Before starting your business, you must consider these tips to increase the profit margin at the initial stage only. As the cosmetic business is always expected to grow in the retail market so these tips are important.
Cope up with the FDA Regulations:
Before the commencement of your business you should make sure that the products you supply to your customers must meet all the safety standards. The products you supply to your customers should be approved by the FDA (Food and Drug Administration). So, it is very important to test your products before launching them or selling them to your customers and you should not use any harmful cosmetics products.
Sell those products which your customers want:
Without keeping up with the trends you cannot sell your products to your customers. If you want to give a good competition to your competitors then you must provide more latest products than your competitors.
You can be up to date with the latest trends in cosmetic products by reading different fashion articles. You can even subscribe to different well-known websites so that you can stay updated with the latest products and can provide those products to your customers.
If you plan to launch a cosmetic brand then this will help you to have different ideas for your brand.
You can also have surveys to check what kind of products are preferred by your customers. This will help you to get a rough idea of the products you should have in your store.
Selection of location for your business:
For selecting allocation for your cosmetic business, you must prefer to rent a place in a crowded area or a market place. The rented place should be easily assessable by all the people as this will have a positive impact on your profit margin. Find a place where the rent is also cheap as at the initial stage it will be very difficult to bear huge expenses.
Advertise is important:
You should advertise your business so that everyone gets aware of your store and this will increase leads obviously. You can prefer local advertisements to aware more customers in minimal cost.
Steps to consider before starting your cosmetic business:
#1. Analyse your competitors
Before starting any business, the first and foremost step is to analyze your competitors to get a rough idea of how to start your business to perform better than the competitors and earn more profit than them.
As you are not only one person who is selling those products in the market so you should be aware of your rivals, what are they selling and what quality products are they selling to the customers.
You can visit the shops of your competitors and can make a list of the products which are sold by your competitors.
This will also help you to get a rough idea of the products which the customers need from the suppliers. You can also do a part-time job in your competitor's business for some time before starting your own business to get an idea of the products you need.
#2. License for your business
Before starting the business, you must make sure that your business has the required licenses. Before starting any business you are required to get your business registered with the government and must fulfill all the legal aspects of your business. You can consult a legal advisor for the details to get the license for your business.
The licenses required to start your cosmetics store in India are listed as below:
Cope up with FDA regulations:
You must follow the FDA regulations and must purchase the products from the registered manufacturers supplying quality tested products. You must get your business registered under the FDA regulations.
The retailers have to pay Rs 500 per year to get their business registered to get a license for the business to sell their products. If you are not having any license to sell the product then FDA can take action against you and you can be punished to sell any spurious products to your customers.
Register your business under GST:
Before commencing your business, you must get your business registered under GST. The cosmetic businesses are required to get registered under GST and the GST Council has broadly approved certain GST rates for goods and services.
Registration process under GST:
Go to the GST portal and then click on the tab register now for normal taxpayers.

Enter the following details
First select the new registration tab

Then select I am – select Taxpayer

Then select your state and district

Enter your business name and PAN of your business

Provide your email id and mobile number

Then click on proceed.
Enter the OTP received on your mobile number and email id.

Then you will be given with the TRN.

Then again go to the GST portal and click on register now.

Then select the tab TRN. Then enter TRN and captcha code and then click on the proceed tab.

Type the OTP received on your registered mobile number.

Then click on the edit icon and fill in with the details and provide the appropriate documents.

After all the details are filled, then go to the verification page, and after verification submit the application page.

Then the Application Reference Number will be sent to your email and mobile number.
You can check the ARN status for your registration by entering the ARN in the GST portal.
#3. You should prefer to sell the products of reputed brands only
As you are planning to start a new business of cosmetic products and we know that no businessmen want their customers to complain about the quality of the products.
You have to purchase the products from the trusted suppliers and you should also make sure that the products have passed all the government tests successfully. In this way, your customers will get the best quality products and they will prefer you over your competitors.
#4. Choose a better location
While starting a business, selecting the location for the job is yet another important thing. As you have to set up a cosmetic shop, so, you must consider to select a shop which is road facing. And it must have proper electricity connections.
To make your business successful it is required that the shop is to be located in the best location and this will increase the rent of the shop but this is a necessity as this only bring a lot many customers to your shop.
#5. Hiring staff for your business
As you are planning to open a cosmetic shop then you cannot sun it all on yourself. Not even at the initial stage of your business as you will have a lot of workload.
So, therefore, at the initial stage, you can prefer to hire only a single staff and can increase the number of staff members as the business grows and depending upon the workload. As it will be very difficult for a single person to handle all the work alone.
#6. Furniture required for your business
Here it is not required to arrange for the sitting of your customers. As this will just come, purchase the product according to their requirement and leave your shop. So, the items you need to install in your business are as follows:
You must ensure that there must be enough space in the shop so that the customers can freely move and check the products.

Shelves for the product, to arrange them properly

A billing desks.

You should do a good paint job in your shop and sober colors must be selected to attract more and more customers.
#7. You should be very friendly with your customers
If you will maintain good relations with your customers and talk with them politely then this is the key to success for your business. And just one rude behavior with any customer, then you will lose a loyal customer. Therefore, you should behave with them very politely and provide them with the best service so that they will come back to you again and again.
Train your staff on how to treat your customers.

Give your staff the training of different products your shop is selling.
Before the commencement of your business it is required to advertise your product and attract more and more customers to your shop. You can do this with local advertising, by advertising your shop on social media and by even word of mouth.
At the initial stage you can sell your products at a less margin to build your reputation in the market and this will also help you in competing with your competitors. But you have to take care that the products you are selling are of good quality only. This will not yield you more in the short run but in the long run of your business you will earn huge profits.