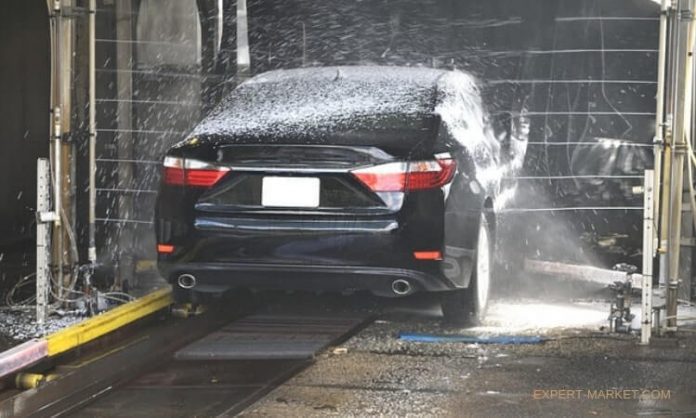 Car Wash business is always been a profitable business for decades. As with the rise in the volume of the number of car lovers and even due to technology enhancement, this business has become more profitable from the last 2-3 years. In this business there is a profit margin of 50-55 percent if the business becomes successful.
From car wash it has become now detailing business as now it includes Washing, Cleaning, coatings, restoration, and some more. Therefore, now it is much more than washing a car and this also includes the staff, the location of the business, licenses requirement, the limit for water supply, technology used, and the taxes involved in the business. 
Car Wash Profit Margin
The actual profit margin for car wash businesses in India depends on a variety of factors, such as size and location of the business, prices charged for services, overhead costs, and the number of cars washed per day. Generally speaking, the average profit margin for a car wash business in India ranges between 25% to 40%. Some businesses may be able to achieve higher profit margins while others may have more modest returns.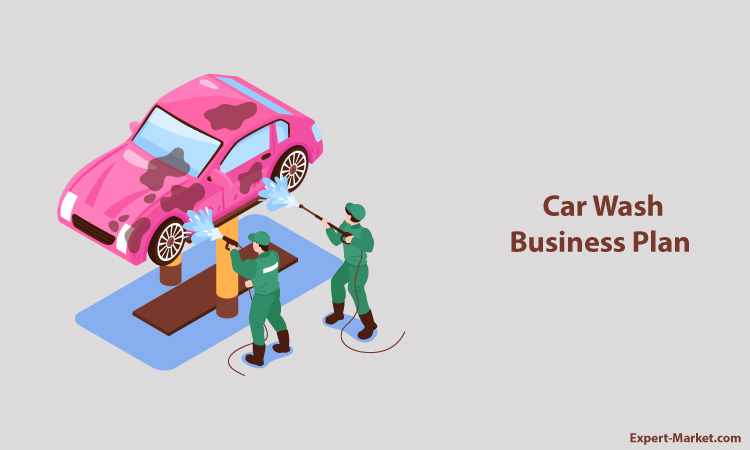 Pros & Cons of starting car wash business:
Car Wash business looks much attractive to a businessman but it has some advantages and some disadvantages which you must consider before opening this business.
Pros of car wash business
1. Car washes is a need now
Car wash businesses have become a need now, and even not everyone has this much time to clean their cars and therefore, they prefer to was their cars by paying someone for this.
2. You can earn good profits from this business
This car wash business is the one that can help you earn a huge amount of profits even in the short run or in a short period. The important part with this business is that if you start this business from a good location and if you use the right marketing strategies then you can earn a lot at the initial stage of your business.
3. You will earn more for your hard work
As you choose to start this business, then for this business you are required to do a lot of hard work and have to give hours in this business and even some muscle power if you don't have any automatic wash system in your business. But after some time, your hard work will pay you and you will earn good profits.
Cons of car wash business
1. You will have to face huge competition
As this business is easy to open and even doesn't need a hefty amount of investment so you will have to face a lot of competitors who are offering several services at very cheap rates. Therefore, you will face difficulty in finding a better location for your business as at every good place you can easily find one or two-car wash businesses.
2. There can be management issues within your business
It is the main responsibility of the owner to manage the business staff so that the business profits may not go down due to this. The best car wash business is the one which is at a good location and which can manage its staff members easily.
You must check where your competitors lack in providing the services to its customers and you should think the best possible ways to deal with that situation.
Identify your customers?
Earlier, the car washing was mostly preferred by only the upper-class people who are having the luxurious cars. But now this is not the case as now the middle-class people not only own the good cars but also adopt all the means to maintain and take good care of their cars so that their cars look brand new.
At this time there is a vast gap in the number of cars sold or the number of vehicles sold and the vehicles which are cleaned. So, in the coming future the car washing industry will become a leading industry as the number of cars is also rising in the world. Therefore, this business will become more profitable with time.
Steps to start your Car Wash business are as follows:-
To start your own car wash business, you must consider these points before you start your business so that you may not face any problem at the initial stage of your business.
#1. Type of car wash business you want to start:
In the first step you have to decide about the type of car wash business you want to start. There are two types of car wash businesses from which you can choose.
(i) A door to door facility:
In a door to door car wash facility you have to provide your services by going to the customer's house and providing the full services there only. Here just a business name will be sufficient for you to provide your services.
But as the manpower is the main requirement in this case and so their verification is a must, and they should have the identity cards of your business and you have to provide tracking details also to your customers.
In India, this door to door facility business is more preferred as here people don't want to move out of their houses and go to car wash centers.
And while starting this business there are no heavy start-up costs and therefore, you don't need any hefty amount of investment compared to the car wash center.
(ii) Car wash center:
If you choose to start a car wash center then the location is the most important factor here as if it is located in a good place then the chances of earning huge profits in a short time increases. You can locate your center near the residential area or near offices and for this also you need some permits before you start your business.
To start a center, you will need land approval or land permit from the government. Approval for setting a commercial unit in a residential area is also required.
To set up a centre huge investment will be needed as you will need huge machinery and staff salary, rent charges for the center and then machinery can cost you up to Rs 17-25 lakhs. The cost of the machinery varies as per the brand you choose to purchase from.
#2. Location to set-up your business
Every business location of the business plays a very important role to make the businesses successful as if it is located in a good place then the chances of earning huge profits in a short period increases. You can locate your center near the residential area or the offices.
Before starting your business, you can drive around your target area, and pay close attention to the traffic, types of businesses, and type of vehicles pass by and any other thing which can boost up your sales.
You should locate your business away from your competitors so that your sales may not get affected by the sales of your competitors. You have to develop your market on your own.
#3. Analyse your competitors
Then the next step is to analyze your competitors and look at what the services your competitors are providing to their customers. How many customers visit them daily and what marketing strategies are used by your competitors.
Are the services provided by your competitors satisfy their customers or they need something better from the service providers? Are your competitors working debt-free or they are having a loan on them?
At the initial phase of your business, you can cut the prices and can have less profit margin to attract more customers and can provide better facilities then your competitors to the customers. As the business grows, gradually you can increase your prices as then you will get loyal customers and they will prefer you only over your competitors even if you will increase the prices.
#4. Licenses requirements for your business
Before starting your business, you are required to fulfill all the legal requirements to start a business.
To get your work done you have to visit your local department which provides the licenses to the businesses. For your car wash business, you have to apply for the listed licenses so that you may not face any problem afterward:
GST registration: this is required to get your business registered with the legal aspects of the business.
Land permit: for this business to open a car wash center you need to apply for a land permit also as if you open your business center in the residential area then this permit is essential for your business.
Water permit: for this business, you are required to have a water permit also as you have to use a lot amount of water to wash the cars. There is a maximum limit to use under this permit. For example- 800 liters of water per day is the maximum limit given under the permit.
The rules and regulations differ in each state or city so before you start your business must check the rules you should follow in your area.
#5. Hire your staff
To run this business, you must have a good staff instead of handling everything yourself. For this purpose, you can offer your competitors staff higher pay to join your business.
You are required to hire good staff who have the skills to how to deal with the customers and to speak with them politely so that your business may not get a negative impression on your customers. You can even train your employees on how to deal with the customers.
At the initial stage of your business, you can prefer to have a minimum of 2 employees and as the business grows you can increase the staff members for your business.
#6. Get funding for your business
This is the most important and the most challenging step for your business. If you have a solid business plan prepared with you to start your business then this step will surely help you in the success of your business.

To build a high-quality car wash center and to provide the best services to your customers you are required to have funds for the same to invest in your business. You should also have a convincing resume with business or car wash experience and also a good plan for marketing.
#7. Market your business
As you are starting your new business and the customers are not aware of your center therefore, it is required that you must advertise your new business so that everyone gets to know about your services.

Before you start your business, it is required to advertise your product and attract more and more customers to your car wash center. You can do this with local advertising, by advertising your shop on social media and by even word of mouth. You can even run social media campaigns to attract customers.

At the initial stage you can sell your services at a less margin to build your reputation in the market and this will also help you in competing with your competitors. But you have to take care that the services you are proving are of good quality than your competitors. This will not yield you more in the short run but the long run of your business and you will earn huge profits.
Some tips for the business:
Do not spend huge amount of money initially on land. Try to start the business at a small scale and gradually develop skills and man power to expand your business.

Instead of googling the steps, you should try to contact a real life owner of a car wash and discuss about your business plan to get a clear view of the pros and cons of this business.

Try to get feedbacks from the customers to improve your services.

Think out of the box of some schemes to make you stand out of the competition.

Take your business online to expand your reach. You should take certain steps with minimum risk involved.

Start this business at a place where people can approach your services easily.
Conclusion
The car wash business has been an incredibly successful business model for many years. From eco-friendly methods to modern technology, car washes have had a history of adapting to the times and staying ahead of the competition. They are an essential part of keeping a car in great condition, as well as producing a unique experience for customers. With more people turning to mobile car washes, the industry will continue to skyrocket in the coming years. Customers of car wash services can rest assured that their vehicle will receive the best possible care, the experience they expect, and the professional attention they deserve.