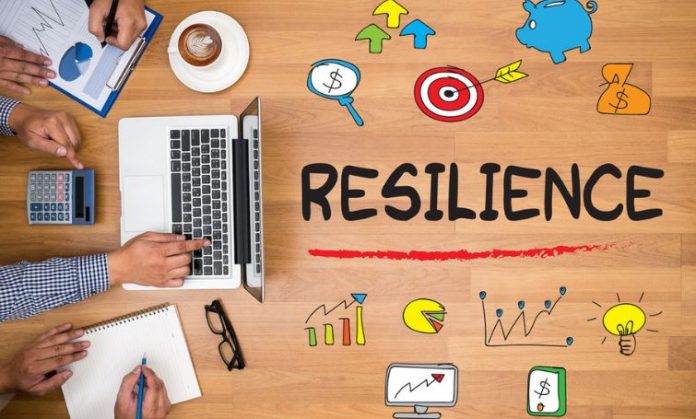 Business resilience is the ability of an enterprise to recover and maintain normal operations in the face of a catastrophe. Businesses are ever-changing and uncertain; you could face cyberattacks, supply chain interruptions, health crises, or natural disasters like floods, fires, and earthquakes.
All these possible scenarios make building a business resilience plan even more important to ride the storms and emerge strong. It also ensures you stay ahead of competitors. You can also protect your revenue and the people in your company.
The pandemic was an excellent example of an unexpected catastrophe. Surviving business in COVID wasn't a walk in the park, but those with a comprehensive and well-thought-out resilience plan made it. No one can predict the future. So, you need to have a plan to decrease financial shortcomings, boost your reputation, minimize threats, and reduce disruptions.
Creating your business resilience plan requires time to bring all the major stakeholders into play and create a comprehensive course of action with workable objectives, missions, and an adequate budget in place. With that in mind, below are eight steps to building a resilient business: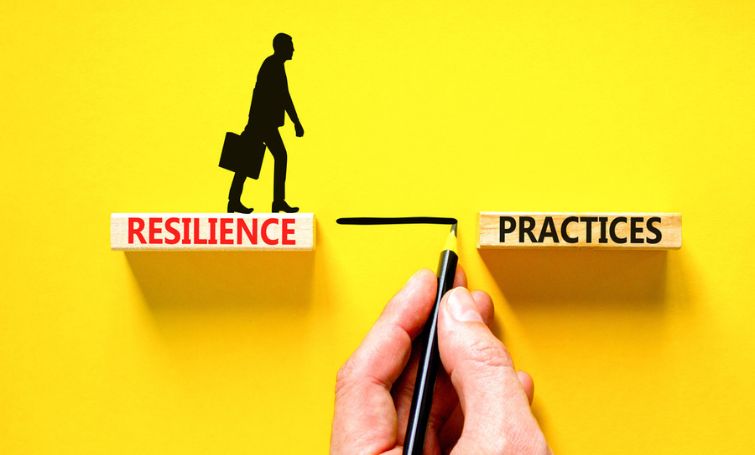 Build Your Team
First and foremost, you need a reliable team you can count on in an emergency. Start by having a team leader in charge of all the resilience plans you put in place. The person you choose should be available, and all the staff should know who the leader is so they'd know whom to contact during an emergency.
The leader should proactively assess the plans and ensure they're up to date. Ideally, they should also keep an open line of communication with all the other team members so everyone can share their ideas. They're also responsible for the selection of crisis members from every department.
Thus, team leaders should be critical thinkers. They must be able to assess situations from various angles, look for new disaster mitigation measures that haven't been explored, and handle ambiguous situations calmly.
Plan Your Finances
Financial planning is crucial for your business. You'd want your business to continue performing in the face of calamity. Cash flow shouldn't be tampered with, no matter the scale of the tragedy. This is the reason why you need to have better financial planning.
For better business finance management, it's better to equip yourself with tips on handling your money. Strategic financial management entails creating and executing monetary plans for operational financing costs and managing cash flow risks.
Conduct Risk Assessment
Once you have a team in place, have them check all the possible risks so that you can start building a plan. You must identify any operational, reputational, or cyber threats you may face and create possible resilience plans you can implement to mitigate these risks.
Operational risks you may face include the loss of physical property due to a variety of natural disasters. You need to plan what will happen in such scenarios and where the business will operate. Communicate the plans to all your staff, both in-office and remote ones. You must also have insurance if calamities damage your properties, so you can quickly get your business on its feet.
Reputational risks may arise when your business hasn't implemented an effective plan to respond to a crisis. Thus, everyone from the manager to junior staff should be proactively taught how to respond to tragic situations.
You may also face cyber risks like malware, phishing, or security breaches. Thus, working with reliable cybersecurity companies enables you to mitigate data breaches and network hacks. This will allow you to continue running your business without needing temporary shutdowns.
Once you do a risk assessment, you can have a risk management plan that'll come in handy in the moment of need.
Rely On Accurate Data To Make Informed Decisions
Accurate data collection helps you better understand the market and customer needs. Data can also study the efficiency of your staff, and systems, by having quantifiable key performance indicators (KPIs). With the correct data, you can analyze trends and make informed decisions based on facts and data-backed projections.
Have A Cybersecurity Team
Cyberattacks are a norm with technology. Hackers work day and night to steal business information and damage the reputation of brands. So, devising cyber resilience enables your business to resume normal IT functions when there are attacks. It also decreases your downtime ensuring business continuity. So, have a sturdy cyber security plan to boost business resilience.
Encourage Flexibility And Agility
Your business needs to adopt flexibility for every crisis you may face. It means being able to adjust when crises happen. On the other hand, agility for your business is also recommended because it enables you to change your operating procedures when the unexpected happens. For instance, in the event of a supply chain disruption, you should be able to quickly switch to other suppliers as your current ones sort out the issues.
Invest In Technology And Innovation
The growth of technology has rapidly enhanced business operations. One way you can build a resilient business is through innovation. If disaster strikes your business premises, cloud technology ensures you maintain normal operations. Your customers can place orders over the internet, and your team members can work remotely to meet customer needs. So, embark on digital transformation to take your business to the next level.
Consider Customers' Needs
You should communicate with customers openly about what's happening when the business is undergoing challenges, so they don't feel left out. This also decreases the chances of customer frustration as they know your business is going through temporary disturbances.
So, as you're making your resilience plans, emphasize how to address typical customers' pain points and concerns. Specify how you'll handle your customers throughout the period.
Train Your Staff
You can have solid plans, but your efforts can be futile if your staff aren't aware of them or how to implement them during emergencies. So, you must highlight the importance of your resilience plan's implementation to your team members. You must also train them on technical bits of the emergency response. During the training, give your staff a chance to speak about what they think you should add to your plan.
Conclusion
You must keep your business resilient to stay afloat in times of crisis. Take your time to evaluate potential risks your business may face and determine possible mitigation measures. You may want to enlist professional help in technical aspects you're not well-versed with. Lastly, ensure that your team is familiar with all the plans and their implementation.