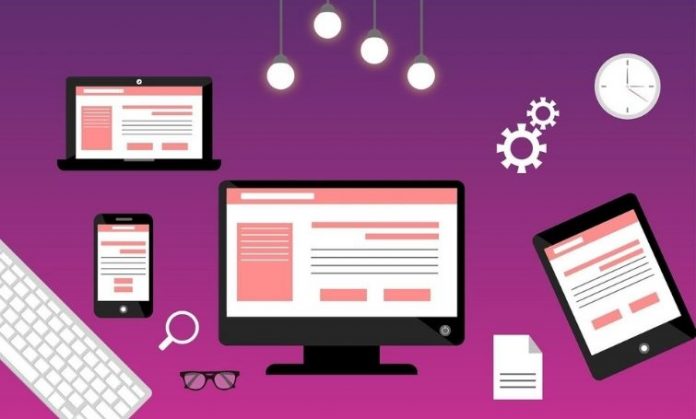 Are you trying to promote your message or product to the people? Then I am sure you've heard of banners before. Banners, like the ones in Printmoz, are a fantastic tool to get your words across and grow your audience. At first, you need to make sure that the message you are trying to advertise impacts the people. For that, having a banner that is eye-catching, goal-driven, easy to read, and helps to connect with people is essential for the growth of your business.
A flag can be a stunner or a downfall in your advertisement. So, to make sure you reap most of its benefits, you have to create a banner that attracts people and meets your event's style and theme.
In this article, we will discuss some key facts to look out for when designing a banner. If you want people to know more about your event, stick around and follow our tips, to create a personalized banner that can help you get the recognition you deserve.
Things to Keep in Mind
Whether you design your own banner or get it done professionally, the following tips are essential for creating the perfect banner.
1. Set a Marketing Goal
Before you start designing your banner, the first thing you need to do is to decide your goals. What is the product you are promoting? The type of location you want to reach? The kind of audience you want to attract? Think about the way you envision your banner to look. The size, fonts, images, highlights, the message, and so on. Keep asking yourself: "Am I trying to promote an event? Product? Or my business?" All these aspects can help you give a head start to further planning your banner design. On top of that, creating a detailed outline of your banner will help to visualize your priorities, allowing you to spend less money while gaining maximum yield. How cool is that!
2. Decide on Banner Placement
The placement of your banner plays a crucial role in your advertising goals. You want the event to be noticed by people who will be interested in it. You can choose to place your banner in busy places like fairs, outside local stores, etc. It will depend on the context of the banner and what you are trying to promote.
With that, you will have to think about the durability of your banner. You don't expect to hang your banner for some hours and take it out. So, the type of banner you are choosing must be made of materials that can withstand changing weather conditions. You can try vinyl banners to survive the heat, rain and still stay new after several days, but you can choose other materials based on your budget.
3. Write Engaging, Optimized Copy
The primary purpose of creating the banner is to get your message across to hundreds of people. But, it would help if you made sure the message is clear and easy to read. While you can add several designs and images to make it stand out, you can end up making it overwhelming. Keeping it minimal is always the safer option to choose. There are certain factors you should pay attention to while planning your draft. Think about the key reasons you want people to take away from your banner. Keep on designing, adjust the differences. Create your designs until you find the one that looks just right. Keep making changes, delete or add some words until you make the message crisp and clear.
4. Choose Your Fonts Wisely
Okay, so you created your message and are now ready to implement it on your banner. You pick a random font and end up realizing you can't understand what you wrote; you don't want that to happen. Fonts play a crucial role in your banner. They can make or break the game and create an unclear message in your banner. For a general idea, the primary message has to be in the largest font so that people can read that effortlessly. Sans serif, Times New Roman, Calibri are some of the fonts that are easy to read. Do you plan to keep the words in ALL CAPS, all lowercase, or a combination of both? Once you have that decided, try to use simple English and not worry about the vocabulary. You want to attract every person, so keep it simple. If you make multiple banners for different purposes, try to have the same font for each one. The message is, to have a stunning banner; the font you choose will sculpt your message in a better way.
5. Use the Right Image Files
You can choose to keep your banner simple with only fonts or add images to take it to the next level. Choose high-quality images as the pixels won't mess up as you zoom in and out of it, and no discoloration will occur. Work with vector and PNG files as they are easy to work with, and will not ruin the quality of your final piece. The printing company will print out a better quality piece using HD images, so don't compromise the quality of your image!
6. Balance Color and Images
If your brand has colors, use them to influence the design, but use light colors to create a contrast. Many design programs, including a two-color or 3-color background, contain banner templates that you can start working with if no inspiration sparks. The main idea is to make your writing crisp and easy to read. The bright white font works nicely on many dark or saturated backgrounds, and the dark typefaces are for pale backgrounds. Balance the colors and images until you find the Goldilocks, not too much, or too little.
Types of Banner Available
Retractable and Non-Retractable
Retractable and Non-retractable banners are one of the most common types used in advertising. The reason they are so popular is that they are easy to set up and break down. The sign comes with a fixed base, so you can easily roll it up and down as required. They are available as a standing model frame and mini versions that you set up in reception tables and counters.
Flags
When it comes to advertising outdoors, flags are a must. They are seen at any public event, parks and are affordable and easy to set up. There are many types of flag banners. Feather flags are structured like a feather which is curved at the top and hang loosely down the bottom; block flags are rectangular ones attached to a pole. Tear-drop flags take the shape of a reversed tear-drop, with the curved one on the top. All of these serve the same purposes, but they are mainly used based on the event's vibe and practicality.
Depending on where you place the flag, they will come with solutions on how to place them. For example, it will have spikes for grass, car foot for tailgates, and a water base for hard surfaces.
Street Pole
Street poles are types of banners that are used commonly for college events and outdoor festivals. They are used for local advertising of businesses, events, and attractions like movies and theaters. To install one of these, you would need hardware brackets. Take your frame and secure them to the pole with screws, and then tighten the fabric in the wind.
Hanging
These hanging banners are commonly seen at grocery stores, mostly hanging to the ceiling or walls. They are easy to spot and look at. It is frequently used for special advertising deals, promoting new products and places. Some banners are shaped like cylinders, which are eye-catching to people and allow the banner/event to stand out.
Outdoor Pop-Up
Outdoor Pop-Up banners are popular choices for outdoor advertising. The majority of these banners are seen at sports events, fairs, tournaments, and events where corporate sponsors can stick their logos. They are made of a flexible mesh fabric that can be expanded, and when the job is done, compress it to carry them in the bag. It is a portable option that many people choose.
Online
These are the types of banners that you would see on social media platforms. You might question whether it qualifies as being a banner? Think of it this way. You will be creating this and attract the people who are browsing the web. It will require your graphic designing skills. Online banners can be used for any online event, and these can help your online business thrive.
Takeaway
With these tips, you can now create your ideal banner in no time! Anything you add to your banner will represent a picture of your business, designed website, and event. So make sure to put in the time and effort. Get opinions on your flag from your partners if you feel unsure whether they will attract the people to visit the cause. Finally, send your banner to print if you love how it looks. You worked so hard into setting up your business, and you would want to put it on display proudly. So make sure to leave no details out. Thank you for reading! I hope you can take away some ideas and implement them in your banners, producing designs and be proud of them.