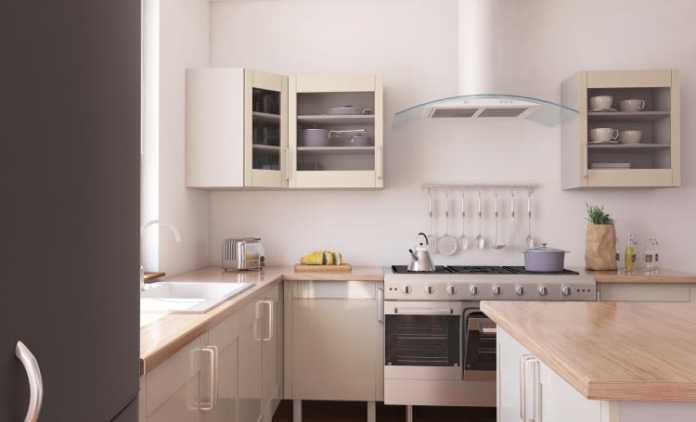 Purchasing big kitchen appliances may be nearly as stressful as buying a new automobile. Several options are available, and an ever-changing stream of new features and technologies. Here are pointers to consider while shopping for new kitchen appliances.
Avoid Buyer's Remorse
A large offer, new features, or a fantastic design might all attract you. Consider what your home needs, who will be utilizing the equipment, and how they will be used before purchasing. Then, as you would when buying a new automobile, you should conduct some research. Also, enlist the help of a friend or relative who likes shopping. This can assist you in avoiding succumbing to the need to buy the first thing that appeals to you.
Budget
In practically any price range, you may discover high-quality, dependable kitchen appliance brands and models like the best oven for the bakery business. Finishes, features, high-tech, and capacity, on the other hand, will undoubtedly raise pricing. Setting a budget before shopping might help you narrow down your alternatives and stay on track with your expenditures.
Consider how long you plan to stay in your house when planning your appliance budget. You might not want to spend a lot of money on a high-end appliance if you're only replacing an outdated appliance in a property you plan to sell in a few years. However, if you're remodelling your ideal kitchen, the extra cost can be justified.
Understand What You Require from Your Appliances
Consider what your family requires. Splurging on high-end or large-capacity equipment might make sense if you like cooking or entertaining. On the other hand, standard-size appliances are usually adequate if you have a small family or only use your kitchen for the freezer and microwave. Do you enjoy ordering food from a restaurant? Then double-check that the kitchen appliance can accommodate that kind of food and its size. Similarly, if you want frozen foods, a fridge with a bottom freezer might cause back pain from leaning down to access goods.
Find Reputable Appliance Manufacturers
It pays to conduct your research and determine which appliance brands (and types) are the most dependable. You would believe that the most reliable appliance manufacturers are the most expensive, but you'd be wrong. The average person expects their big appliances to last ten years, similar to what manufacturers anticipate. That isn't to say that your appliances won't need to be repaired before then.
Friends and family, as well as your online social circle, are excellent sources of information about must-have – and avoid – appliance kinds and manufacturers. People like sharing their opinions on what they like and don't like. Although searching the internet yields much information, there is sometimes conflicting and confusing advice regarding the finest appliance models. You may not discover precisely what you're searching for because the most excellent features and aesthetics are subjective, but it's a perfect place to start.
Wisely Select Smart Appliance Characteristics
Are intelligent appliances a good investment? The term "smarter" does not always imply "easier" or "simpler" to use. The latest high-tech gadgets and smart devices are easy to be seduced by. Many "smart" features can make your life simpler if you're comfortable with technology.
Buying the most up-to-date large appliances and high-tech laptops, on the other hand, isn't necessarily a wise choice. Purchasing kitchen equipment for either home use or business, such as the best oven for bakery business, does not have to be a difficult task. With the ideas above, you'll be able to get the ideal kitchen equipment for your needs.