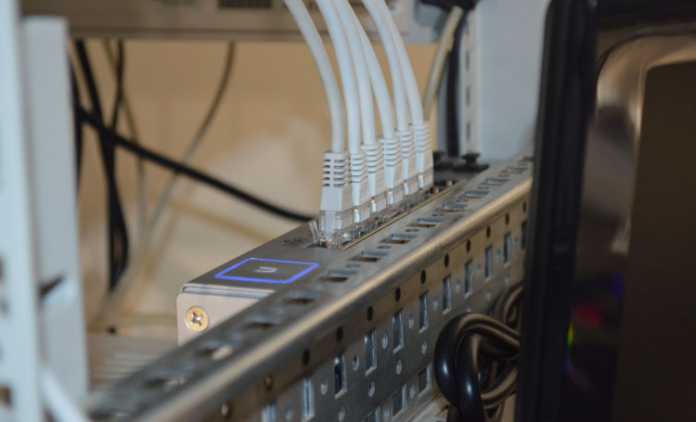 1. You Can Easily Access It From Any Location
Ease of access is one of the main reasons why it is better and more convenient to use Internet fax over the traditional fax. We no longer need to stay all day in the office waiting for a fax, at least not in modern times when almost all business activities are on-the-go and moving fast. Online fax allows you to receive, sign and send important documents from different places.
You can send and receive faxed documents from virtually any location provided you have a mobile device with internet access. Also, a majority of Internet fax providers have provided fax apps to receive, download and send your essential documents.
2. You Can Save Room And Storage Space
Most traditional models of fax machines are big and bulky and take considerable space on your office workstation or desk. All that faxers need to send and receive a fax message is an email address and Internet connectivity. With Internet fax, you do not need to hold onto your old fax machine any longer, it takes too much unnecessary space anyway!
That is not all, apart from saving physical office space, many providers of Internet fax offer sufficient data storage capacities and platforms compared to the old files and fax machines. In addition, they will give you a dedicated website and an option to store faxes and a fax cover sheet PDF in the cloud using a mobile app.
Before you go on storing your faxes, it is important to note that different providers of Internet fax offer different levels of storage services. Therefore, it is best to determine if your provider allows you to store all your faxes permanently or not. If not, you may have to invest in additional cloud storage, more so if you often send and receive plenty of faxes and need file management services.
3. Cut Down On Paperwork; It Is Environmentally Sustainable
Internet fax can be utilized as one of the communication methods that promote the "going green" movement. This is because, with Internet fax, all received and sent faxes are stored in an electronic form which can be downloaded, uploaded, or converted to other readable formats. Additionally, Internet faxes can be signed on electronically, completely reducing the need to print paperwork documents.
Replacing your old fax machine with Internet fax saves you paperwork and physical filing systems, and therefore unnecessary use of office space. In the long run, Online fax is a big money-saving investment that is also ecologically sound.
4. Contributes To Better Space Usage And Organization
Because Internet fax helps you save on space and reduces untidiness caused by scattered paperwork, you get the greater organization of your workspace. Also, remember that it is possible to misplace important documents when working with the old and traditional fax machine. However, Internet fax retains all documents in electronic form which means they cannot be lost or damaged easily.
With Internet fax, you can save all your incoming and outgoing fax messages online. That way, you can access any fax or file you need on your mobile device and from any geographical location, and without having to go through piles of hard copy paper documents.
Many providers of Internet fax have made it possible for you to sort and search faxes and files by their names, dates, and name of the sender or any other fax-specific keywords that often appear on the name of the file. Searching for fax or file on Internet faxing takes a matter of minutes or less, and is completely hassle-free!
5. Greater Data Security
Data insecurity mainly from cyber-attack is a real threat to businesses in modern times. To remain in compliance with the required security and safety standards, many businesses and organizations around the globe (including healthcare institutions where patient data is quite sensitive) are using cloud storage and Internet faxing.
Just to show why, Internet faxing is encrypted, which means it automatically provides an extra layer of security on your data resources like fax and document control services. Additionally, storing documents on cloud storage is safer and more secure compared to conventional filing cabinets. As much as physical filing cabinets can be locked, they can also be vandalized easily or can catch fire.
Investing in Internet faxing means business owners and office managers do not have to contend with files and paperwork scattered around the workspace. Additionally, Internet faxing reinforces the level of security on data resources. That means sensitive data like a customer's home address or credit card number cannot be carelessly lying around the office, and company and client data remains safe and well-protected.
6. Gives Extra Convenience
Another benefit of using Internet fax is the convenience it provides the user. This is because you can send and receive faxes while on the road, at your favourite coffee shop, or outside the office. This helps since you seamlessly fit in the modern-day life on the go. Ultimately, expect Internet faxing to improve work productivity and efficiency.
7. Saving Money By Cutting Cost
Finally, Internet faxing reduces costs. This is because you no longer have to buy printing papers, toners, ink cartridges, and maintenance work on your printer. Surprisingly, you are likely to spend hundreds, sometimes thousands, of dollars in a year to operate traditional fax machines based on how much you are using the machine.
For a significantly low cost, businesses can quickly take on Internet faxing and sync up with a reliable provider of Internet faxing.