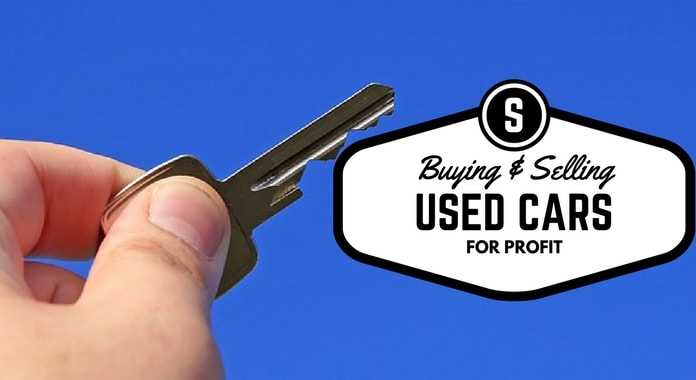 It is always more convenient to have your own car than availing public transport. Waiting for buses when you are already running late, jostling for space in over-crowded trains, buses and metros, paying the steep surcharge during peak hours while booking the many private cab services are some of the common complaints of daily commuters.
Thankfully, for those who cannot afford a brand new vehicle, used cars for sale are the next best thing. That is the exact reason why used car and bike dealership business is the next big thing.
SCOPE
Though the automobile industry is witnessing sluggish sales, the pre-owned car and bike business is growing at 15 per cent and is likely to double its growth in the next four years. The average ownership of an automobile is 4 years. Therefore, a vehicle is usually sold 3 to 4 times in its lifetime. This creates a huge market for the used car dealer.
STARTING A USED CAR/BIKE BUSINESS WITHOUT ANY INVESTMENT
Anyone with decent automobile knowledge and good convincing skills can be a used car/bike dealer without any investment. One should be on the lookout for people who are willing to sell their cars/bikes. You have to use your convincing power to convince them to drop the idea of searching for buyers themselves while you, acting as an agent, help them source for buyers. In this type of arrangement, an agreement is made where the dealer/agent makes a certain percentage from the deal once the vehicle is sold. This is a win-win situation for both the parties as the dealer gets to make profit without any monetary outflow, while the car seller gets to sell their vehicle without any hassles of running after potential buyers. When you talk about used cars in san diego, you should talk about luxury vehicles meeting the best of performance. They provide excellent pre-owned cars in extensive condition.
PRE-OWNED CAR/BIKE BUSINESS WITH INVESTMENT
FINDING POTENTIAL SELLERS – To have success in this business, you have to ensure a good supply of products so that potential buyers can choose from a variety of options. So like any other used product business, the trick is to convert your consumers into suppliers. The same marketing techniques that attract customers can bring the same customers in as sellers. Promoting the efficiency of the automobile-buying process, the assurance of getting a good resale value on their car/bike promoting the hassles that can be avoided by not going through the tedious sales process with the end customers are some of the strategies that can be used to attract potential sellers.
Working with sellers should also be considered customer service as happy sellers create word of mouth publicity for the business. This referral business is important as it helps in cutting down marketing cost thus helping in earning greater profit.
Some places also conduct dealer-only car auctions, which are only for those who have license for car dealership. This helps in making the prices lower and provides a good outlet for dealers to update their stock of cars for sell. Therefore, if you are a licensed dealer then you should keep tab on upcoming dealer-only auctions.
HAS A SOUND KNOWLEDGE OF AUTOMOBILES – Good reputation is the key to success in any business. So it is highly important that the automobile you are selling should be in good working condition and have value for money. To ensure that the dealer should have a good understanding of vehicles and their parts, as he should know which vehicle is worth investing on. If the dealer is not well versed in this, then it is mandatory for him to employ someone with proper knowledge in this to give you proper buying advices.
Before buying the vehicle, you should make a rough estimate of the amount of labour needed to fix the purchase and the approximate amount that will be spent on replacing faulty automobile parts. This estimate should be used along with make, model and year of each of the car/bike to determine whether a decent profit can be earned on it.
HAVING A GOOD MECHANIC (FULL TIME OR PART TIME) – Usually the cars/bikes that are bought need minor repairs or some of its parts might need to be replaced in order for it to fetch a higher price when sold and thus ensuring higher profit. For this it is advisable to have a skilled mechanic on the payroll who can work on these. If you want to avoid the fixed salary expense of the mechanic, you can always hire one on part-time basis.
PROVIDE REASONABLE WARRANTIES ON THE VEHICLES SOLD – Though not a necessity, but providing warranties on the vehicles establish trust between the dealer and his customers and also helps in word of mouth publicity.
ATTRACTING POTENTIAL BUYERS – You should keep in mind that buyers will be looking to save money from the cost of purchasing the used bike/car while compromising as little as possible on the performance, safety and efficiency of the vehicle. Different customers have different main criterions. Some might be concerned with appearance while mileage might be the deciding factor for some. It is important to understand what the customer wants and based on that you should cater to their tastes.
ADVERTISING PRE-OWNED CAR/BIKE BUSINESS IN LOCAL MEDIA OUTLETS – It is important to make potential buyers/sellers aware of the products and services you offer. Advertisements in local newspapers, local internet sites and radio channels are effective ways of reaching out. Nowadays radio advertisements are an excellent platform for new businesses to introduce themselves to public. If financially feasible, a short spot in local television channel can be valuable for business.
LEGAL FORMALITIES – It is important to get the car/bike legally transferred and registered in the buyer's name at the time of sale. While buying the car/bike from the seller or reselling to a buyer the following certificates should be obtained/given respectively.
FORM NO. 28 – This one is proof of application of No Objection Certificate. It is necessary only if you are dealing with suppliers/buyers from other states.
FORM NO. 29 – This is notice of transfer of the ownership of the vehicle to the dealer/buyer.
Other than, those mentioned above, original copies of the insurance policy and the car/bike registration certificate should be obtained by the dealer while buying the automobile and transferred to the seller while selling it.
In addition to this if any valid warranty papers are obtained by the dealer while buying the automobile, it should be passed on to the new owner after completing the sale procedure.
Starting a used automobile dealership business might not be entirely easy to start, but it is a straight forward business that can generate huge and steady profits is well positioned and properly managed.
India has 15000 used car dealer of which less than 1000 are organized. So by being organized and with good automobile knowledge, business skills, bargaining skills and customer services skills, it is very much possible to turn this into a profitable business.