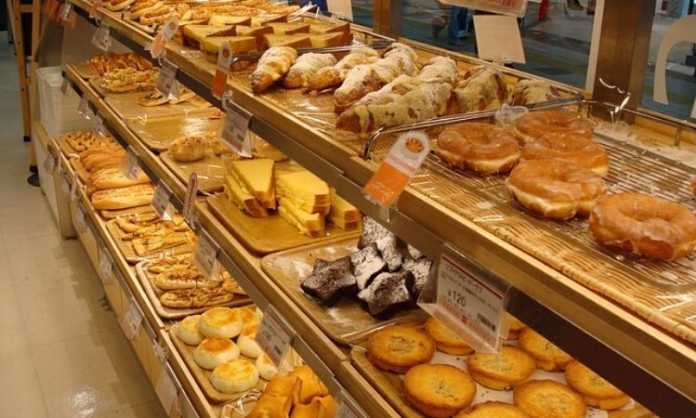 Do you ever think of a bakery business, is this business profitable and which type of bakery you should prefer? And how would you commence your bakery business? If you have come across these questions, then this article will help in clearing your doubts and will also help you to establish your business in India.
Topics to be covered:
Is bakery business profitable in India?
Type of bakery to be preferred
Investment requirement
Steps to start a Bakery Business
How to boost your business?
Let us talk about these points in detail to understand how you can set up a Bakery business properly.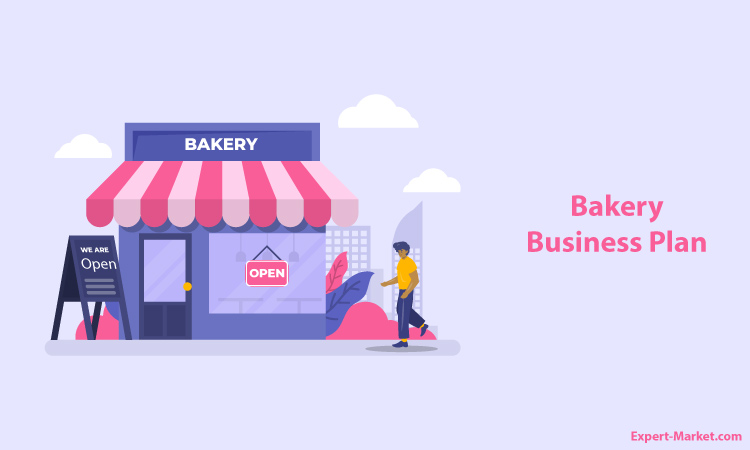 Is Bakery Business profitable in India?
Every business is profitable if it is in the best location as if there are many bakeries located in the same area and if they are providing the same type of services then the profit for each bakery will reduce and each bakery will earn normal profit only.
It is profitable having a bakery in India as we have a lot of special days to celebrate here. But th business is much profitable if you follow all the good standards.
The products you provide to your customers must be healthy hygienic and should deliver it to your customers within the given time. And you should also provide the latest services like now a day's theme cakes are mostly preferred by the people as they can get cakes depending on the occasion as to cherish their day so you must offer them to have these services too. You should also provide best quality products with a good taste so that the customers are forced to come back to your bakery.
As most people prefer to order the food products online, so having an online presence and providing services to order the food online will help you to earn more and more profit.
Type of bakery to be preferred:
Before we discuss about the steps of how to establish a bakery business, first you should think which type of bakery you want to start. The types of bakeries are listed below:
A bakery shop or café provides an option to the customers to sit down and enjoy their food. Most bakery cafes also provide variety of drinks to its customers to increase more and more sales. This type of bakeries requires a large amount of investment as you need to design your café in such a way that it attracts customers easily.
If you have very less investment to start a bakery then you can prefer to open a home bakery. With this you will get an idea that your food quality is good or not and if your business will run in the long run or not.
And gradually you can expand your business.
Different types of prior Investment requirement
Before starting your business, you should have to invest something to your business so let us look at the different costs for starting a bakery in India:
For a bakery café the rent can be around Rs70 thousand to Rs 1 lakh per month.
The rent depends upon the area in which you want to start a bakery. If you want to start a bakery in a good area the rent may be this much but if you want to start it from a cheaper place then the rent will also be cheaper.
The equipment cost mainly depends according to the menu and it can cost you around Rs 5-10 lakhs. At the initial stage you should not install all the machines. You should purchase the machines gradually as the business grows.
The permits and the licensing you need to start your business can cost you around Rs 30-40 thousand. By having these licenses and permits you get the permission legally to start your bakery and produce your products.
As to start a business you require some staff members also so the cost of those staff members is also to be added in the cost of running the business.
Let us assume the cost of the staff members is around Rs 1lakh per month.
Cost for advertisements/ marketing
Advertising/marketing is very important for your business. Here marketing includes both online and offline marketing of the business. And this would almost cost you around Rs 40,000 – Rs 50,000 per month with using some suitable methods of advertisements.
Steps to start a bakery business
Before opening a bakery business, you must consider these points to make your business a profitable one:
#1. Space required
To start a bakery then the minimum space you need to start a bakery is around 1000-2000 sq. feet. If you are having your own plot to start a business is the best thing. But if you don't have your own space then you should rent a shop but in a crowded place only. The working area of your shop depends on the production and storage area of your bakery.
#2. Type of machines required
For this business you need minimum 4 machines:
#3. Commercial bakery oven
This oven comprises of trays and shelves and is used to bake breads, biscuits, etc.
In this oven baking capacity is according to per hour. This oven can cost you around ₨2-4 lakhs.
#4. Commercial mixer
In this mixer raw materials are mixed to make biscuits, bread, and other bakery products. This mixer can cost you around Rs 50 thousand to Rs 1 lakh.
#5. Biscuit dropping machine
This type of machine is used to bake different types and sizes of biscuits. This machine can cost you around Rs 3-4 lakhs. If you can't afford this machine then you can use cutter to give different shapes to the biscuits.
#6. Packaging machine
You can use this machine to pack your baked products. The packing of your products should be attractive so as to attract more and more customers.
#7. Minimum number of team members:
If you want to open a bakery then the team members play a very vital role in the development of your business. At the initial stage you will need:
Cashier

A head chef

Supporting chefs

Cleaners
As a new business you can hire the fresh graduates for supporting chef job as an internship and they are also cost friendly.
Slowly, as your business will grow you can hire more chefs who are specialised in a particular work.
#8. Location of the business
Here you must understand that the location of business plays very important role in deciding that the business will be profitable for you or not.
You should choose a place which is a crowded one and only one or two bakeries must be there. As if there are a lot of competitors then you will face problem to survive in that market in the short run.
#9. Technology to be used
Now, if you have planned to start a business of bakery then you are required to get the right technology to support your business to provide you a better experience.
At the initial stage you are required to have POS machine and order management system.
A POS system (or point-of-sale system) helps the customers to pay for their goods. It helps in processing sales transactions, helps in managing employees, keeps a record of inventory and keeps the business in the right shape. If you have a POS system in your bakery then it will make your work much easier.
Another thing you should consider is an order management system for your business. This system will help you to manage your orders in a better way and will display orders from third party applications in one place to provide faster processing of your orders. For example: third party applications like Swiggy, Zomato, Uber Eats, all the orders from this can be displayed on this system and the can be tracked easily.
#10. Online presence of your business
You should definitely take your business online with also an online ordering system. By taking your business online it will help you to create an online presence for your business and will also help you to market your business. As most of the people prefer to order the food online and having online ordering system will help you to grow your business fast and earn more and more revenue.
If you invest in your business website then it will help you in the long run as it creates many sales opportunities and also helps in increasing customer base.
You must also provide a feedback tool in your website to retain your customers. As if they face any difficulty in using your website or they are not happy with your services, they can provide it in the feedback form.
Licensing requirements
Before the commencement of your business you are required to fulfil some legal work. And therefore, you are required to have these licenses before starting a bakery.
You should get your business registered first under GST. It is a one simple tax which a business is required to pay. You can also register your business online.
GST registration usually takes between 2-6 working days. You can get your bakery business registered in three easy steps.
Documents required
:
PAN of the applicant

Proof of business registration

Aadhaar number

Address proof with photographs

Address proof of the place of business

Bank statement and cancelled cheque

Digital signature
Registration fees:
There is no government fee described by the government for registration process and so it's free of cost.
Benefits of GST:
Take input tax credit

Less tax liability

Simple and easy online procedure
Limitations of GST:
The cost may increase as you have to purchase the software

It will increase the operational costs of your business

SME's will have high tax burden
FSSAI license
The Food Safety and Standards Authority of India is a legal authority which provides food license to all the restaurants bakeries and other food products manufacturers. Before you get involved in manufacturing of food products you must apply for FSSAI license. A basic FSSAI license is issued within a time span of 7-10 working days but the state and central license can take a time period of minimum 30 days.
Health license
With application of this license you can provide your customers the guarantee that your bakery fulfils all the guidelines of the Health Department. The license will be issued in around 60 days after the submission of your form. You can apply this online from the website of your State Municipal Corporation.
How to boost your business?
There are some tips to boost your bakery business which are discussed under:
You should have a clear finance sheet:
In this finance sheet you should maintain a detailed expense sheet about how much amount goes into maintenance, how much amount is spent in purchasing of raw materials, and the amount spent on paying the staff members. This sheet is to be maintained every month.
And once you have your monthly expenditure then you can easily calculate your profit margin and can invest the additional profit back into your bakery business.
From the desert food trucks in high football areas, to providing services in various organisational events, you should innovate the ways you serve your customers.
Create your business website:
As already discussed above that you must also provide an online platform for your business. A well-designed and SEO optimized website will help your customers to reach you and find your bakery easily.
Offer free samples to the passers-by:
At the initial stage of your business you must give samples to the passers-by and if the passer-by like your product, and if your product is readily available, he /she might end up in buying the product.
These tips will help you in boosting your bakery business.