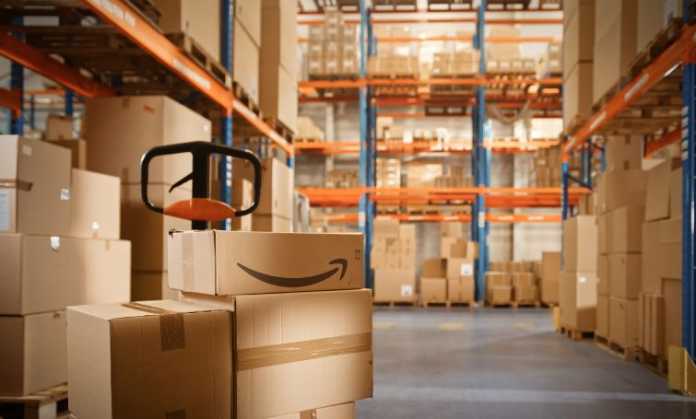 Online marketplaces have been booming nowadays. Amazon, in particular, has experienced significant growth in the past few years. Although the platform has been around for over two decades, it's only recently that Amazon became a household name. This is mainly due to the company's aggressive expansion into new markets and product categories.
As an Amazon seller, it's important to understand the different metrics that the platform uses to measure success. This article will explain Amazon's key metrics and how they can be used to improve your business in 2022.
Sales Rank
If you're selling on Amazon, you know that sales rank is an important metric to watch. But what exactly is sales rank, and why is it so important? Sales rank measures how well a product sells compared to other products in the same category. Significantly, the higher the sales rank, the better the product sells.
Sales rank is important because it can indicate how popular a product is and how much demand there is for it. It can also help identify trends and seasonality. For example, if you notice a particular product's sales rank spikes during the holidays, you know it's a suitable time to stock up on that product.
Watching your sales rank can also help you identify potential problems with your listing, such as incorrect pricing or poor customer reviews. As mentioned at bindwise.com, by monitoring your sales rank, you can make sure that your products are performing well and adjust your listing accordingly.
To improve your sales rank, you need to optimize your listing for the right keywords and ensure that your prices are competitive. You can also use Amazon's advertising tools to drive more traffic to your listing.
Refund Rate
Your client's satisfaction is based on the number of refunds you have. In Amazon's world, a refund is when the customer returns the product and asks for their money back. The refund rate is usually the percentage of orders that are refunded.
It's essential to track this number for a few reasons:
A high refund rate could be an indication that there are issues with your product. Customers who aren't satisfied with what they receive will ask for their money back. This could mean that your products aren't up to par, or your descriptions don't match the actual product.
A high refund rate could also be an indication of fraud. If you notice a sudden refund increase, it could be because someone has figured out how to manipulate the system and is taking advantage of you.
You can lower your refund rate by ensuring that your products are high quality and that your descriptions are accurate. Significantly, you should also watch your reviews and address customer issues immediately. If you can work on lowering your refund rate, you could improve your reputation on Amazon and make more sales.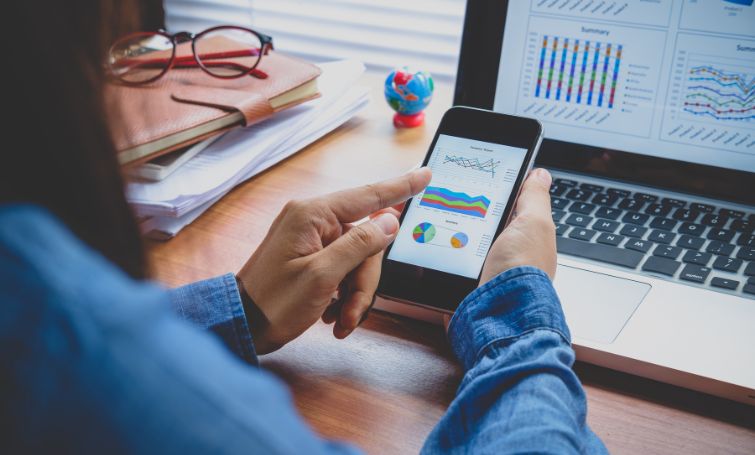 Conversion Rate
Another metric that's important to pay attention to is your conversion rate. This is the percentage of people who visit your listing and purchase your product. The conversion rate is significant because it shows how well your product sells. If you have a low conversion rate, it could mean that there are issues with your listing or that your product isn't appealing to customers.
If you pay attention to your conversion rate and work on improving it, you'll be able to increase your sales and make more money on Amazon. Here are a few things you can do to improve your conversion rate:
Make sure your listings are optimized.
Use high-quality images.
Offer competitive prices.
Fulfillment And Shipping Metrics
Being an online seller, one of the most important metrics you should track is your fulfillment rate. This metric lets you know how quickly you can get orders out the door and into your customers' hands. You can calculate your fulfillment rate by taking the number of orders you fulfilled on time and dividing it by the number of orders placed in a given period.
The same goes for shipping metrics. This lets you know how often your orders are delivered on time and to the correct address. To calculate this, take the number of orders delivered on time and divide it by the total number of orders placed within a specific period.
Fulfillment and shipping metrics are essential because they show how well you can keep up with customer demand and get orders out the door on time. If either of these numbers is low, it could indicate that you need to change your fulfillment process or invest in more reliable shipping partners.
Customer Reviews
Today, the internet has made shopping easy as customers can post reviews about your products. While you may assume that customer review has nothing to do with Amazon metrics, it has much to do with it!
Customer reviews are one of the Amazon metrics that can assist you in understanding how your products are faring in the market. A high number of customer reviews indicates that your product is popular and in demand. On the other hand, a low number of customer reviews could mean that your product needs some improvement.
In addition, you can't ignore that today's online shoppers rely heavily on reviews before making a purchase. A study conducted by BrightLocal revealed that 84% of consumers trust online reviews as much as personal recommendations.
This study shows that if you want to stay ahead of the competition and prevent your customers from leaving your business, you must pay close attention to your customer reviews. Make sure you regularly monitor what people say about your products and act accordingly.
If you see that customers are unhappy with a particular aspect of your product, work on improving it. Also, don't forget to encourage happy customers to leave reviews. A few positive reviews can go a long way in boosting your sales.
Final Thoughts
These are just some of the Amazon metrics you should be paying attention to in 2022. Knowing these metrics can help you make informed decisions about your business on Amazon. Hence, pay attention to them regularly to ensure your success on Amazon!