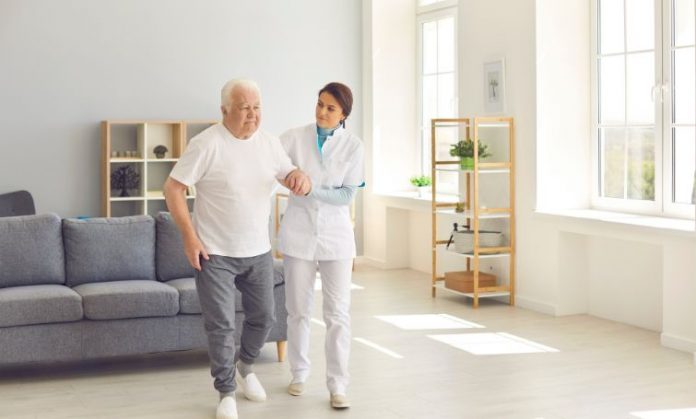 Many people are entitled to some form of payment for social care including personal care services that are given in the home. Just because you are receiving care in your own residence – as opposed to a nursing home, for example – doesn't mean that you will have to self-fund. This is the case even if the care is being provided by a privately owned care provider. However, not everyone is entitled to funding. It will depend on your household's wider financial circumstances. Let's break down what that means for the majority of people today.
Firstly, the basic rules are that you cannot receive local authority funding for in-home care provision if you have £23,250 in savings. It is also unlikely that you will be able to receive money from the county council – or unitary authority if you live in one of those – if you own your own home. However, home ownership does not necessarily mean you cannot claim for social care funding. If someone else – such as your offspring or spouse – lives with you, then this can change how the household finances are calculated.
In short, if you have any doubts in this area, then you should apply to your local council's social care team for a financial assessment. In effect, this will take into account all of your income – pensions, pension credits and other benefits, if you have them – as well as your assets, usually the value of your home and savings. From this, a means-tested assessment can be made which might mean some, if not all, of your care needs will be met by the public purse.
According to one long-standing Essex-based home care provider, Anglian Care, people tend to under-claim their entitlements rather than claim too much. As such, it is always worth asking for assistance. You might be turned down and need to pay for your own in-home care from savings and income but you will never know until you undergo an assessment. After all, your care needs will also need to be assessed by a qualified social worker. Remember that care needs vary greatly from person to person so each care assessment will be tailored to you and you alone. This might be the case even if there are two of you in the home who both require domiciliary care.
Please also note that not all care needs have to be met by a social care assessment and subsequent care plan. Other benefits are available, too, some of which are not means tested. A good example would be a Personal Independence Payment, known as PIP, which you might be entitled to if you have certain conditions that, for example, limit your movement. Another state benefit you may be entitled to is called Attendance Allowance, something that is only available to people who have reached the state pension age, however. To claim this particular allowance, you will have to be disabled or to have suffered an illness that requires some form of care or supervision for six months or more.