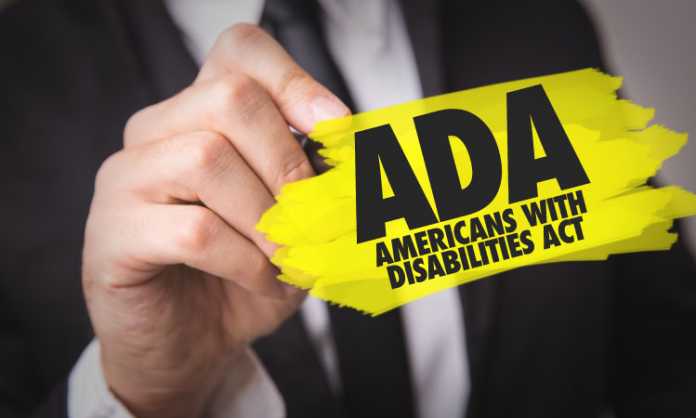 As a business owner and leader, you often find yourself thinking about your digital presence, key audiences, and how you affect them. However, have you ever thought about the right ADA signage for our business?
The terms ADA signs was first heard with the Americans with Disabilities Act. The Act regulates accessibility and includes requirements for signage, which must be conveniently located and easy to read. This requires more than just raised and braille signs as compliance with the ADA Accessibility Guidelines (ADAAG). These signs should inform a person about the accessible features of the facility or direct them to functional spaces.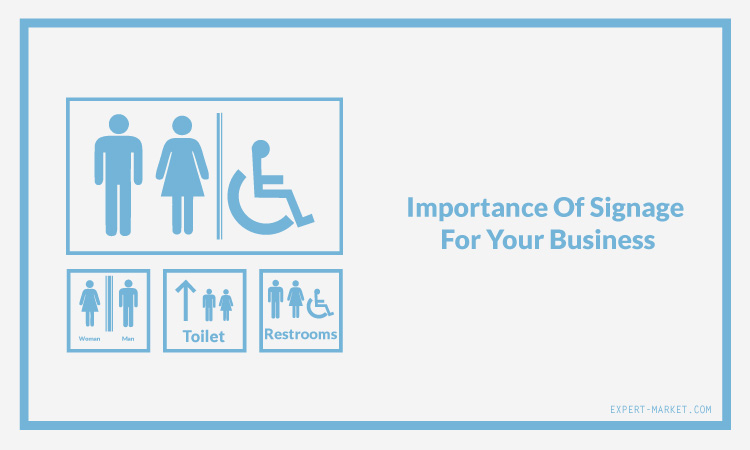 Why Is It Important to Have ADA Signs?
After the Americans with Disabilities Act, your business must be ADA compliant unless specified otherwise. Now to cater to each customer adequately, you need to have the right ADA signage. There are multiple reasons why it is essential for your business. Here are the reasons why you should have ADA signs:
1. You Are Legally Obliged
The Americans with Disabilities Act ensure that every person, regardless of their disability, can take part in everyday activities. Now, these activities may vary accordingly. They include shopping, dining out, business purposes, visiting a public office, etc.
The law requires you as a business owner to reasonably accommodate them through providing specifically designated places such as washrooms, parking spaces, etc., along with appropriate ADA signage so that they can be notified quickly.
2. It Ensures Safety for Everyone
When a customer is inside your commercial space, it becomes your responsibility to ensure their safety, which compels you to put on ADA braille signs. These signs can vary from place to place, such as warning others of additional equipment required, such as helmets, identifying an under-construction site, slippery surfaces, exclusive zones, etc.
3. Protects Your Business from Unforeseen Liabilities
In a case where you don't have ADA signage, and an unexpected event occurs, you'll be liable for the damages considering you were not following ADA guidelines and safety protocols. Therefore, to protect your business from any unforeseen liabilities, you need to have appropriate ADA signage.
4. Conveys Vital Information
ADA signs are a medium of communication; in fact, every sign put up is for disseminating essential information. Similarly, ADA signs communicate vital information, such as:
ADA compliant signage for men's and women's restrooms, as well as gender-neutral bathrooms.
Office directory signs, other contact details, and insert selections for lobbies in large buildings.
Special signages for rooms or offices for individual employees or rooms with accessibility features.
Room number signage, especially for more significant buildings and office spaces, to ensure smooth navigation and communication.
5. Promotes Inclusivity
Significant workplace values and an overall inclusive environment for employees. Everyone at your workplace must feel inclusive regardless of their sex, gender, race, color, disability, and religion. Putting ADA signs promotes workplace inclusivity, allowing others to feel at home.
Rules for ADA Sign Placement
Before you put up ADA signage for your business, you need to ensure that you are abiding by the ADA placement rules such as:
ADA signs with Braille and tactile elements are to be installed on the latch of the door for people to easily recognize these and avoid putting it directly on the door.
It should measure and no longer than 60 inches from the floor and no lower than 48 inches from the floor as per ADA guidelines
If there is not enough space to place the sign in the specified location, it can be installed on the adjacent wall that is easily visible. Make sure there are not anything that can construct visibility of the signs.
Make sure ADA signs have the right color, font, height, visibility, and location as any incoming person needs to see the sign. This is because people need to clearly see it to easily make decisions. For instance, an ADA sign that isn't visible, will not be useful at all.
Start Using ADA Signs for Your Business Today!
Apart from the legal and safety measures, ADA signage represents inclusivity and the fact that you can't discriminate between incoming customers based on their gender, sexual orientation, physical disability, or any other factor.
It makes your business maintain a more positive and honest image. However, if you still think whether an ADA sign is a choice, you need to know that many businesses have faced severe negative consequences of not putting up an ADA sign.
Don't just put up a sign as a formality because there are high chances that your business may face thousands of dollars in fine if a warning is not appropriately hung or not visible enough, which defeats the purpose of the sign in the first place.
Source: Houston LED screen for signage purposes