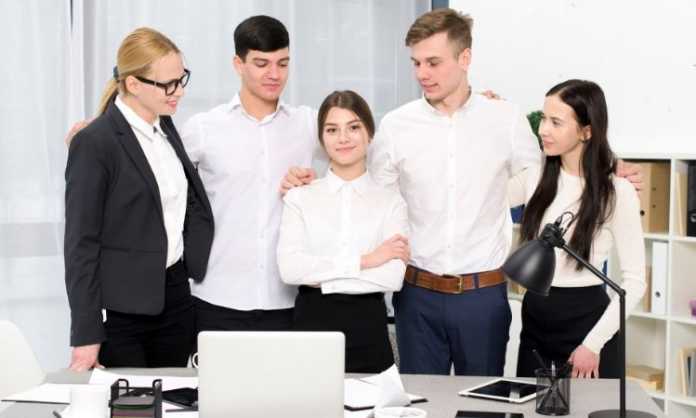 As a business owner, having the right people behind you can be the difference between a successful operation and failure. Creating a happy and healthy workplace should be your number one priority, which will help to boost productivity and ensure each member of the team is confident in their roles.
It is better to designate a member, a leader who is always trying to get the best out of the team and its individuals. Now more than ever before, it is essential to learn how to delegate and invest in leadership training. Consider it a small step to make a big difference.
Understanding the importance of teamwork is crucial, so here are a few strategies on how to encourage team bonding at the office.
Reward Great Performance
When your team has gone the extra mile on a particular project or task, it's important that you reward them for their hard work. Showing appreciation and respect for their efforts will encourage teamwork and bonding in the future. Providing incentives for hard work can be a great way to boost productivity within the workplace. No matter how big or small your business is, praising those who go above and beyond their duties can also reduce the risk of staff turnover.
Push Social Activities
If you've recently launched a new business, social activities can be a great way to break the ice and help your team feel comfortable with one another. Whether it's going for an after-work drink, or taking your team out for the day, there are tons of activities that can be a great opportunity to build relationships.
Having some fun away from the office can help team members come out of their shell and feel more confident in their abilities. It's also important to encourage regular breaks throughout the working day, which will give your team a chance to get away from their workload and engage with one another.
Create a Healthy Environment
We're all aware of how important it is to follow a healthy, balanced diet. For your team to feel happy and comfortable in the workplace, creating a healthy environment can make all the difference. There are small but subtle changes that you can make around the office for the better, such as providing healthy snacks which can increase motivation.
Coffee in particular is known to improve energy levels and enhance physical performance, so having a coffee machine in the office will mean your team can get their morning cup of joe to keep them working at their best. You can either buy or lease one from websites like Bibium.
Regular Training
In addition to social activities, incorporating regular training in the office can provide a ton of benefits. Whether it's increased employee motivation, boosting morale among employees, or increased efficiencies in processes, keeping a close eye on employee performance is crucial. As a business owner, it's important that you can identify your team members' strengths and weaknesses.
There are lots of team building games that your workforce can do in the office which are known to encourage team bonding. Regular training and development can provide your team with a range of soft skills, such as improving communication skills.
Be Inclusive
Another way to encourage team bonding at the office is by ensuring everyone in your workplace feels included. No matter their age, gender, sexuality, race, or religion, being actively inclusive in the workplace is important. Making sure that group activities can be enjoyed by everyone will help your team feel more at home and respected. Being mindful of the language you use and being as inclusive as possible can make all the difference.
For your workforce to feel happy and confident in their positions, it's important that they can work well together to ensure all projects and tasks are completed according to plan. To encourage team bonding and productivity, all the tips above can boost morale and enhance communication within the workplace.