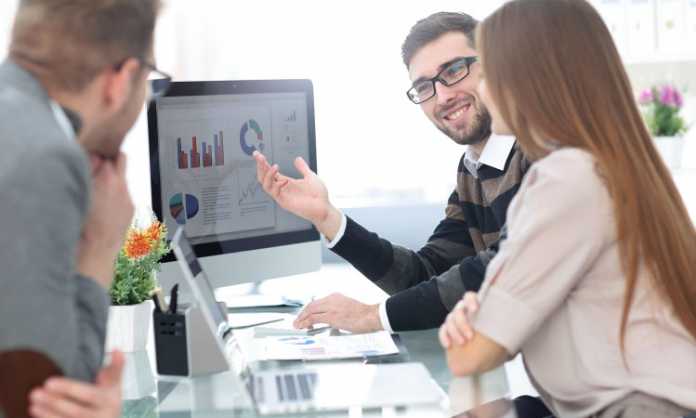 According to the US Bank Study, around 82% of businesses fail due to poor cash flow or a lack of understanding of cash flow. Managing accounts and numbers are equally crucial to a company as operating and marketing the business.
Many business owners emphasize a lot on other business activities and don't allocate enough time for accounts and numbers. One can't blame them, as they need to wear multiple hats as the owner of a company.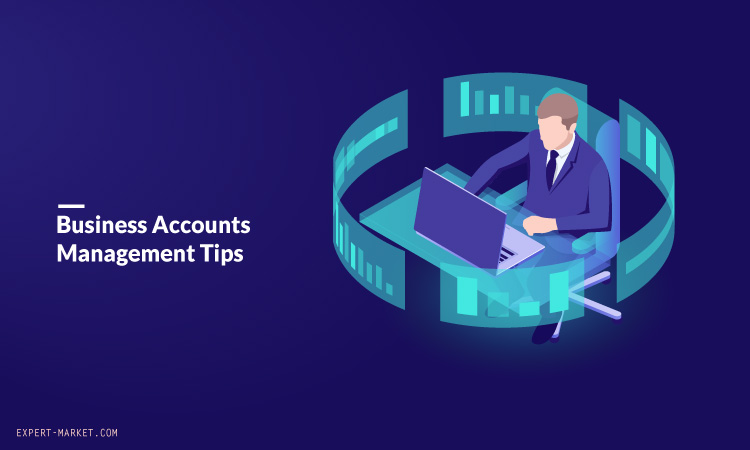 How Can Business Owners Manage Accounts and Numbers Efficiently?
On one hand, there's a business finance strategy for growth, and on the other hand, there are things businesses must do to efficiently manage their accounts and finance.
Here are the nine things companies can do to manage their accounts and numbers:
1. Understand Your Financial Responsibilities
There are certain financial responsibilities you must understand if you're running a business. It depends on your form of entity and the size of your organization. Some financial responsibilities you must realize are your tax obligations, daily commercial operations (bookkeeping, invoice payment, budgeting, etc.), and repayments/reports (payments liable to stakeholders, financial statements, etc.).
Account Payable is one of the accounting processes that involve a lot of time and manual works. You may want to automate account payable operations with software like Tipalti ap automation, to save your valuable time.
2. Use an Accounting Software
There are plenty of businesses that rely on Microsoft Excel to record and monitor their numbers. And one can't blame them for using it because it certainly is a powerful tool. However, accounting software is a better option, if you want to manage your finances systematically.
Accounting software like FreshBooks, Xero, and others have features like invoicing, monitoring, financial filters, reminders, etc., to maintain your financial records professionally.
3. Create an Accounting Schedule
You're likely to miss things when you don't have control over your accounting records. Some people like to record invoices and transactions as it comes. With this approach, you'll be making a lot of mistakes.
The best way to control your records is by creating a schedule. Allocate enough time like once a week or so to go through financial records and record them in order.
4. Chart Your Accounts
Keeping track of your accounts enable you to maintain your business accounts and numbers. For a well-rounded business, there will be multiple accounts to handle. Some crucial accounts to track are sales, purchases, account receivable, account payable, payroll expenses, owner's equity, retained earnings, etc.
Splitting your accounts into sub-accounts will help you deal with your numbers like a professional.
5. Prepare Financial Statements
There are some critical financial statements you need to prepare for stakeholders, analysis, and tax preparation. Those vital financial statements include cash flow statements, income sheets, and balance sheets.
It would be best if you allocated time to prepare financial statements on a monthly or quarterly basis to keep track of your business's health. These financial statements will help you analyze your business activities from multiple perspectives.
6. Forecast the Future
Forecasting is vital if you want to grow your business. With the help of financial statements, you can forecast the future. It allows you to predict future earnings, costs, tax payments, legal fees, and growth opportunities.
You can efficiently utilize your existing assets if you can forecast the future. And your future investment will be data-backed.
7. Keep Your Business and Personal Account Separate
Understanding money management is vital for company owners. One of the most important things an entrepreneur can do is to separate their business transaction from their personal expenses. Mixing business and personal accounts can lead to a lot of confusion.
You may need to spend a lot of time communicating with your bookkeeper if you mix your personal and business accounts. Have a separate business bank account to make it easier for you to classify your expenses. And try to fund all your business expenses with a credit card to make it easier to spend and track your business expenses.
8. Keep A Close Eye on Your Cash Flow
Having enough cash in hand is vital for businesses. Without enough money, you will struggle to run your daily operations. And it'll also hinder your growth.
Always keep a close eye on your cash flow statement. Visualize payment cycles and predict your income in advance. You should also get an idea of how to allocate your cash in different departments if you are aware of your organization's liquidity.
9. Take Professional Help When Needed
You are not an expert as an entrepreneur. And an entrepreneur shouldn't spend all their time specializing in one area. For this reason, you should consider taking professional help when needed.
Consult with a professional bookkeeper and tax professionals to ensure you aren't overpaying to tax authorities.
Final Thoughts
Managing the finances of a business are not extremely difficult if you work smart. Being equipped with fundamentals of accounting and financial management will help you handle numbers of your business effectively. Furthermore, you can also manage your bookkeepers better, as you will be speaking their dialect.
Are there some more tips to be added to this article? Feel free to leave a comment below.