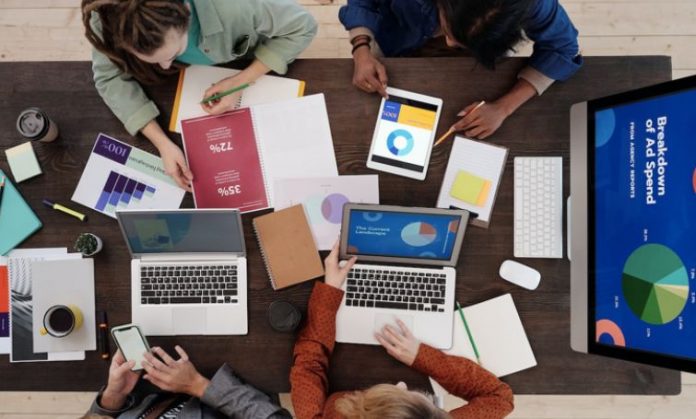 The appeal of starting a firm and being one's boss has captured the aspirations of many people in today's quickly changing entrepreneurial landscape. However, the notion of having to spend a sizable amount of money sometimes puts ambitious entrepreneurs off. Fortunately, there are many low-investment options available in the business sector that can act as a springboard for ambitious people looking to enter the realm of entrepreneurship without breaking the bank.
This blog attempts to shed light on the world of low-investment business opportunities and offer insightful advice on launching them. This resource will act as your compass as you navigate the business world, whether you're a new entrepreneur eager to launch your first venture or a seasoned professional trying to diversify your revenue streams.
Social Media Consulting
With the rapid rise of digital platforms, social media consulting has emerged as a promising low-investment business. If you're well-versed in different social media platforms and understand how to leverage them for brand growth, this could be the perfect business idea for you.
While a media science degree can be a good starting point to show off your skills, having an advanced degree in a more related subject like communication management can help you get more clients and really speak for your skills. The good thing is that the current digital landscape offers convenient and flexible options to advance your skills by pursuing a master's degree or relevant certifications. Earning your master of communication management online with a focus on marketing communication provides flexibility for working professionals. 
A Master's in Communication Management equips you with a deep understanding of strategic communication principles. This knowledge can help you develop comprehensive and effective social media strategies for your clients. You'll be able to analyze their target audience, craft engaging content, and create messaging that aligns with their brand values.
Home-based Catering
If you have a knack for making delicious meals and are frequently praised for your culinary skills, a home catering business could be the perfect business idea for you.
The initial investment is usually small because you can prepare the meals with your existing kitchen utensils. To get started, you need to identify your niche – healthy food, desserts, traditional food, or catering a specific type of event.
Then create a simple business plan, get the necessary licenses and permits, and start marketing your services. Word-of-mouth advertising and social media can be highly effective promotional tools.
Freelance writing
Freelance writing is an exciting new business idea that costs less initially. You only need a computer, an internet connection, and the skills to write well.
For starters, identify your skills or areas of interest and create a portfolio that reflects your work. This portfolio can be as simple as a personal blog or more professional, like a website with writing samples. You can then start bidding on independent platforms, connect directly with potential clients, or even start your own content company.
Dropshipping
Dropshipping has become one of the most popular e-commerce business ideas due to its low startup costs and simplicity. As a drop shipper, you'll sell products directly from manufacturers or wholesalers to customers without holding any inventory.
To start, you need to find a reliable supplier, decide on the products to sell, and set up an e-commerce website or leverage established platforms like eBay or Amazon. While the competition can be stiff, choosing the right niche and providing excellent customer service can help you stand out.
Content Creation for YouTube
In the era of digital media, YouTube content creation offers a fantastic low-investment business opportunity. Whether it's cooking, gaming, fashion, tech reviews, or education, there's an audience for nearly every interest on YouTube.
To start, you need a good-quality camera (or even a high-end smartphone), video editing software, and a unique content idea. The key to success on YouTube lies in consistency, creativity, and patience, as building a substantial audience can take time.
Tutoring
Tutoring is a time-tested business with the potential for high returns on minimal investment.
Start by identifying your target age group and subjects. Then decide whether you'll offer in-person tutoring at the student's home, at a mutual location, or online. Marketing your services can be as simple as posting on local bulletin boards, advertising on social media, or leveraging word-of-mouth referrals.
Virtual Assistant Services
As companies outsource administrative tasks, the demand for virtual assistants (VAs) is growing. As a VA, you can provide email management, scheduling, social media management, and more.
To start this low-investment business, you need a computer, a reliable internet connection, and common software applications. Creating a website to promote your business can be a smart investment, and joining professional networks can help you find your first customers.
Cleaning Services
Cleaning is another service requiring low initial investment and is in high demand in the residential and commercial markets.
To get started, you'll need basic cleaning supplies and equipment, a service menu, and a pricing structure. One key decision you must make early is whether to focus on commercial or residential cleaning, as each has unique needs and challenges. From there, marketing your services to potential clients and building a reputation for thorough, reliable work will be essential for your success.
Graphic Design
If you have a keen eye for aesthetics and a knack for visual storytelling, a graphic design business can be the best without much investment.
You can provide services such as logo design, advertising product design, website graphics, and more. Like any other freelance business, building a portfolio is essential to showcase your skills and attract clients. Over time, as you build customers and reputation, you can expand your offerings and increase your prices.
Conclusion
Starting a business does not have to be an expensive endeavor. With these budget-friendly business ideas, you can launch your business without breaking the bank. Remember that the most important elements of any successful business are passion, dedication, and commitment to deliver value.
So, take the first step today, leverage your skills and passion, and turn it into a thriving business. Your entrepreneurial dream may just be one great idea away.