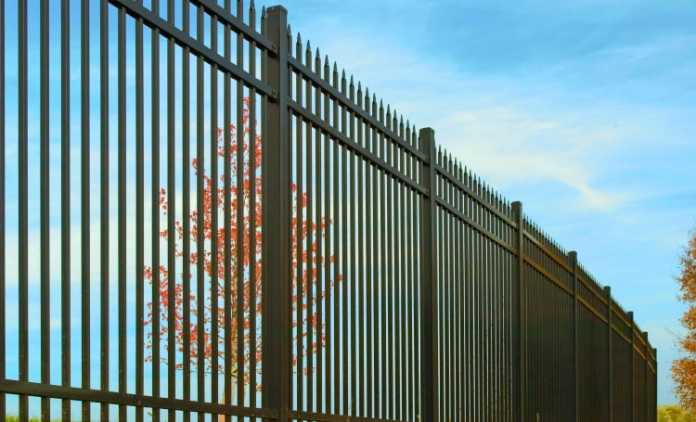 Whether it's small or large, every business deserves to be well-protected. You've put everything you had into building up your company, and security is not something you must neglect.
One of the best security measures a business can do is to deter intruders and criminals from trespassing onto your commercial property. This is where a security fence can come in handy. It keeps your business safe from break-ins and attempted robberies.
Keep reading this article, so you can learn about the top reasons why you should install security fencing on your business premises.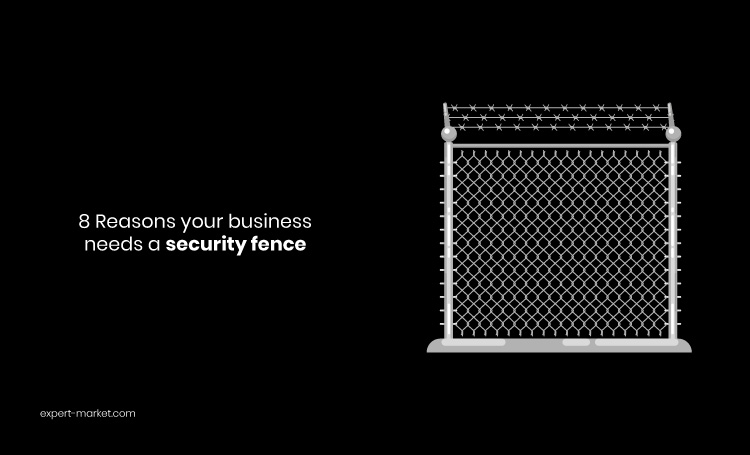 1. Security Fencing Provides Security And Safety
Obviously, the purpose of installing fences around your property is to ensure the safety and security of your business. There's not a place in this world, like Australia, that is not safe from crime. As such, taking precautions to prevent your company from being ransacked by criminals, such as installing Australian security fencing around the perimeter, will be very beneficial for your organization.
A security fence act as a deterrent for intruders, criminals, and possibly wild animals from entering your property. However, it's not just designed to keep people and wild animals out. It can also help in keeping your company's valuables stay within the premises. Knowing that all your equipment and tools are safe on the premises will give you peace of mind.
2. Security Fencing Improves The Well-Being Of Your Employees
The well-being of your employees not only depends on the type of working environment you have. How your employees feel also depends on their safety and security at work. It's a well-known fact that your employees spend most of their day working in your company, so if they're so worried about their safety, they won't be able to do their job properly. As a result, their productivity is lowered and their mental health is severely affected.
By installing security fencing, you can help alleviate their safety and security concerns. You can give them the assurance that they are safe from intruders and other unsocial elements. In addition, it can give them confidence in bringing their valuable possessions to the workplace, such as smartphones, watches, and expensive jewellery.
3. Security Fencing Helps Reassure Your Clients And Customers
Regardless of the type of business, you're running, you always want your clients and customers to feel comfortable and happy whenever they step through your doors. Erecting a security fence can help give them confidence and reassurance that they are safe once they enter the premises.
The same also goes for your suppliers. Having a secure business perimeter will prove useful when it comes to negotiating terms and contracts and increasing income. For example, if a supplier wants to temporarily leave their delivery vans or trucks on your premises for the night, they will be certain that their vehicles will be secure on your property, and you can ask them for additional payment.
4. Security Fencing Enhances Your Business' Image And Reputation
Image and reputation are the bread and butter for all businesses. By establishing a security fence, you will be able to enhance the look and feel of your commercial building. Security fencing does not only provide protection for your business, but it can also add an aesthetic appeal to it.
For instance, you can have your fence painted to complement your business' image or logo, which is an effective way of making a marketing statement to existing and potential clients and customers. Moreover, you can use the fence to promote your brand by hanging signs on your fences for current promotions and advertisements.
5. Security Fencing Provides Access Control
One of the most common security issues for companies operating multiple buildings that are not connected is that it can be hard to monitor them because of the additional entry points some intruders and criminals may use. The best way to solve this problem is to install security fences around all your buildings. This will prevent suspicious people from entering the premises.
The goal here is to create a single entry point instead of having multiple access points. As a result, it'll be much easier for you to control who can enter or leave your premises. Only your employees and authorized persons will be allowed to access the property.
6. Security Fencing Increases Property Value
Installation of a security fence can increase the value of your commercial property as well, should you decide to sell it.
Aside from that, installing a security fence is viewed as a long-term investment. Since fences are made from robust materials, they are quite hard to break and can last for a couple of years. Once installed properly, they don't require a lot of maintenance, as they don't get damages caused by different conditions. It's also worth noting that potential buyers are willing to pay more for commercial properties with fences, so they don't have to install them.
In short, you can add leverage to your selling power when you sell commercial property with security fencing.
7. Security Fencing Establishes Privacy
Private and government organizations from around the world make use of security fences to provide a higher level of privacy. The same goes for businesses.
Manufacturing companies, for instance, keep prying their eyes out as much as possible to prevent their competitors from spying on their products. Other businesses add fences as a way of reducing distractions for their employees.
Hence, if you want to give yourself a sense of privacy, consider installing fences that can keep unwanted eyes off your property.
8. Security Fencing Marks The Boundaries Of Your Premises
You need to set a solid territorial statement around the boundaries of your premises by putting up security fences. By establishing a boundary, you can prevent territorial disputes with other businesses or properties in the area.
Final Thoughts
To sum it all up, installing a security fence around your business premises saves you from a lot of stress and offers a great sense of privacy. It comes with other benefits, such as increasing property value and creating a safe workplace for your employees, so it's definitely worth investing.