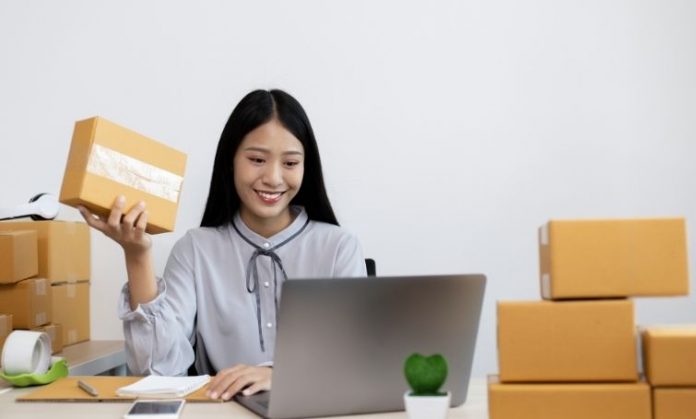 Planning the perfect packaging for your product is a sacred task. It's the easiest way to elevate your product as it sends the value and essence of your product in the most tangible way. Your packaging is a solid item that can easily show everything that your company is all about. It is the first thing that your customer sees. It is the first thing that your customers will get to touch. Such is sacred marketing ground.
Big companies like Apple know how to play this game. This is easily illustrated if you've experienced opening an Apple product. Everything feels so premium, top-notch, and luxe. Taking the box's plastic seal is a special moment in itself. It becomes a priceless customer experience that boosts branding in a major way. People don't even know that apart from their Apple device, they're also paying for the sweet chance of unboxing a product. Apple made their packaging so good that people even look forward to it as a separate customer experience. That is how good Apple played its marketing game. You would want to emulate this marketing hack if you want your product to expand.
Do it like Apple did by choosing the best packaging for your product. To help you, we researched the best packaging options that are currently available in the market. Read them carefully and see which one can help you and your brand to reach new heights.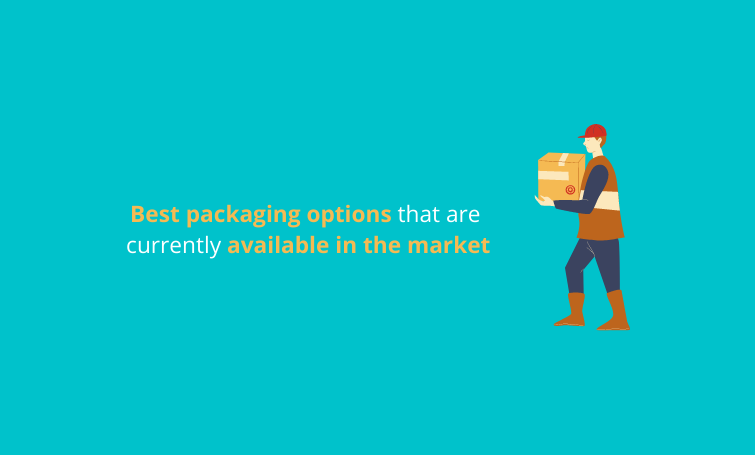 1. Corrugated boxes
Corrugated are more commonly known as cardboard boxes. They are the most popular kind of packaging in the market that offers supreme protection and versatility. Most PR boxes come in sturdy cardboard boxes.
Versatility and durability are the main things that make cardboard boxes a top packaging choice. It can come in extremely durable designs in different shapes and colors. You can fashion it as thick as you want. Its main raw material is made of recycled material so it would be a good choice for you if you want your company to go green.
2. Paperboard boxes
These are light boxes that get the job done. As it is very light, its main selling point is the wider chance for you to be creative and versatile. It can be fashioned in different weird shapes. Companies that are big in sending personalized items utilize paperboard boxes.
Most cosmetics are packed in paperboard boxes made of SBS or solid bleached sulfate. As paperboard boxes are highly versatile and easily customizable, they are also used in packing medicines, frozen food, juice, and milk. You should also consider using paperboard boxes if you want your company to go big on green concepts.
3. Rigid boxes
Luxe premium brands use rigid boxes. Rigid boxes are widely used by big brands like Rolex and Marc Jacobs. And yes, Apple is included.
A rigid box looks and feels premium because it is 4x thicker than paperboard boxes. All Apple iPhones and iPads come in rigid boxes. You should opt for rigid boxes if you have money to spend.
4. Plastic boxes
Plastic is everywhere. They are even currently floating in space because all rockets and satellites have special plastic parts. Plastic is forever so you need to be extra careful when choosing this option.
To maintain your company's core values, you should look for plastic boxes that are recyclable. Users love it when they receive plastic boxes because their sheer reusability is simply exciting. A recycled plastic box that is highly reusable is every green advocate's dream come true.
If you want to go green, you should check out Plas-Pak products. Plas-Pak is one of Australia's leading plastic manufacturers that provides recycled plastic materials. If you want to truly be green with your packaging of choice, you should work with them.
5. Poly bags
Plastic bags or pouches are referred to as poly bags. They are affordable packaging options. Poly bags are extremely lightweight and thin. Though lightweight, they're durable enough to secure chemicals, flowers, magazines, and food items. Its main advantage is its resistance to water and affordability. Poly bags can be a green option if you'd choose to use one that is recyclable and reusable.
Poly bags can also be easily customized. You can easily add handles, holes, and security features to its design.
6. Foil sealed bags
Manufacturers of tea and coffee often use foil sealed bags. This is because foil sealed bags pack a punch when it comes to maintaining an item's flavor and protection from bacteria growth. Foil sealed bags are perfect for you if you're aiming to extend the shelf life of your product.
Foiled sealed bags are also used to pack clothes, beddings, and medical items. Foiled sealed bags are air-tight so you can be sure that your sealed items are free of oxygen. This is the very mechanism that prevents bacteria growth. This is why manufacturers of cheese, smoked fish, cereals, nuts, and cured meats always use foil sealed bags.
7. Chipboard boxing
Chipboard packaging is made of reclaimed paper. It is highly customizable and environment-friendly. Most manufacturers of beverages, food, medical items, electronics, and cosmetic items utilize it.
The good thing with chipboard boxing is you can control its thickness and durability. You can use one that is highly dense at very affordable rates. You can have it clay-coated if you want to make it water-proof and more durable. You need to take note though that they're not perfect for heavy items. They can't also withstand long exposure to moisture.