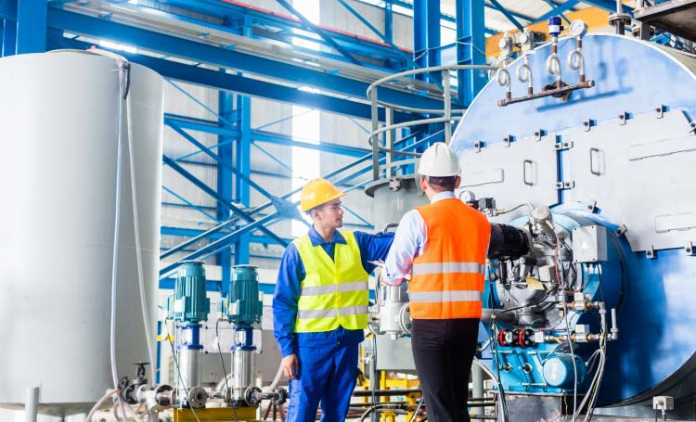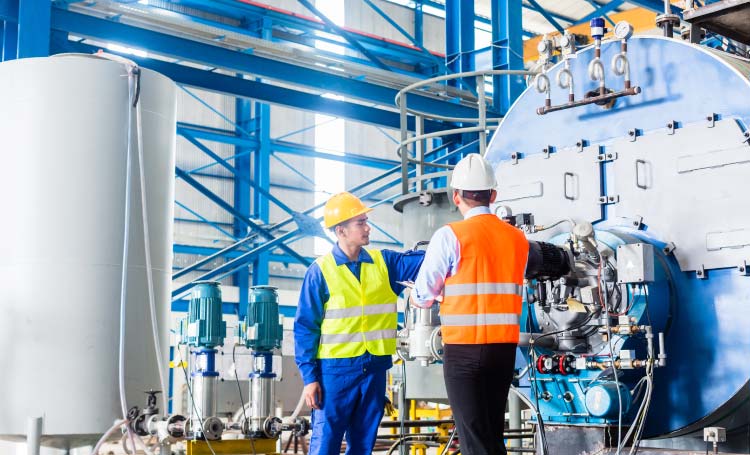 Purchasing heavy industrial equipment or a custom made workbench entails high costs. It's a big-ticket purchase that needs careful consideration. However, when done right, it can help propel business and production growth.
Several factors need to be considered when buying your next business equipment—budget, quality, and requirements are a good start. With the wide range of options available on the market today, you need to weigh your options carefully if you want to avoid ending up with a severe case of buyer's regret later. So, here's how to choose the right industrial equipment:
1. Be Clear With Your Business Needs
Having the right equipment for your business helps improve efficiency and productivity. But before racing to the nearest dealer or checking online sites for suggestions on where to find PD blowers, consider your overall business performance and situation.
Check your current standing on the market and review your business goals. What do you need to buy the equipment for? Businesses that are finding it hard to keep up with production demands and are looking to increase production tenfold are likely candidates for an industrial equipment purchase. So are enterprises that aim to perform better than their competitors.
Put simply, buying the right piece of machinery hinges on the demands of your business and your objectives.
2. Consider Your Budget
A piece of industrial equipment entails a significant investment. And there are a few options to get the right one for your business based on your budget. Besides buying new equipment, you can also opt to lease or purchase used equipment.
For instance, if you only need a piece of construction equipment for a short project, it may be better to rent one rather than to buy a brand-new unit. While you can apply for a business loan, make sure you can pay off your monthly payments. Consider purchasing a piece of used machinery to keep your cash flow robust, especially if you're a start-up company.
Studying your financial situation is vital before making a significant investment. Ensure that the equipment will offer the solution you need and that you don't waste your hard-earned money on something that can't deliver the results you want.
3. Choose A Reputable Vendor
Besides dealers, there are online selling platforms that offer used industrial equipment. Choose a reliable and legitimate seller that offers high-quality equipment at reasonable prices. Before parting with your hard-earned cash, check the vendor's reputation before initiating any transaction. For instance, consider insisting on a seller that has a physical store in addition to their online store. Vendors operating online stores exclusively may lack the authorization and necessary permits to serve you properly. This lack of approval may cause issues sooner or later—for instance, when you're getting business equipment insurance for protection.
And just as any buyer would do, exercise caution in purchasing used machines. If you're open to dealing with a business seller, check the buyer's reviews and steer clear of first-time sellers as much as possible. Doing this can help you avoid serious problems down the road, especially when the machinery breaks down. Don't forget to inspect the equipment properly. You can ask a third-party inspector if you don't have someone from your team who can do it.
4. Seek Third-Party Help For Needs Assessment
As mentioned, not all entities have the capacity to conduct a proper inspection of industrial equipment. Businesses can hire consultants before purchasing industrial equipment to determine its condition accurately. An expert can provide sound advice to companies regarding the ideal specifications and must-have features for the machinery you're about to purchase.
Discuss your needs and specific objectives, as well as your budget, with a consultant to ensure your machine can give you the results you need. This professional may ask for details about the ideal production capacity, available personnel, and other resources for upgraded operations. These elements are often essential in coming up with a cost-benefit analysis, which aims to justify your purchase by weighing the pros and cons of this investment.
5. Check Feedback
Most online buyers take customer reviews into account before purchasing an item—and for good reason. These reviews can give you a view of how a piece of equipment holds up, how sellers respond to issues, and if manufacturers can create reliable products. Ensure that the manufacturers and vendors don't sponsor these reviews by checking unbiased reviews from legitimate sites. Create a shortlist of equipment and vendors you're considering based on the number of positive reviews and high satisfaction ratings.
If possible, you may also ask for in-person reviews from business representatives that have availed of specific pieces of machinery, as long as you're not violating any ethical business standards in doing so.
6. Make Sure To Inspect Before Purchase Thoroughly
Taking heed of your must-have checklist, perform a thorough inspection before deciding to purchase the item. It's up to you to choose extra features and pay additional costs for them, as long as you feel they're justified. For instance, some pieces of equipment may integrate enhanced safety features that can help your business minimize the risks of workers' injuries.
A piece of used equipment may have severe mechanical flaws that can disrupt your business operations and translate to heavy losses. That's why buyers should insist on having an inspector check the unit thoroughly. The inspector should evaluate the essential parts of the equipment to see whether the vital spare parts need replacement or refurbishment. Additionally, you can choose to purchase a pricier unit with better features and quality, which your business can use for the long term.
7. Check Warranties And After-Sales Service
Before closing the deal and performing a comprehensive machinery check-up, ask the seller to provide you with the documents necessary to determine the warranty period and the terms and conditions. Warranties provide buyers with protection and assurance that the unit they're buying is made of high-quality materials and under strict manufacturing standards.
A piece of industrial equipment with a lengthy warranty is an indication that the manufacturers stand by their products. Extended coverage also often translates to more reliable products that are tough enough to last.
Customer service is also a vital issue that needs to be considered when buying a piece of machinery. If something happens to the unit, manufacturers and dealers should provide timely service and respond to customers' queries and concerns.
8. The Bottom Line
Businesses have a wide range of options for buying a piece of equipment to improve efficiency and productivity. Whether you're purchasing a new or a second-hand unit, you must consider the essential elements discussed in this article before sealing the deal.
Taking heed of these aspects will help you acquire high-quality equipment that drives seamless business expansion and growth in no time.