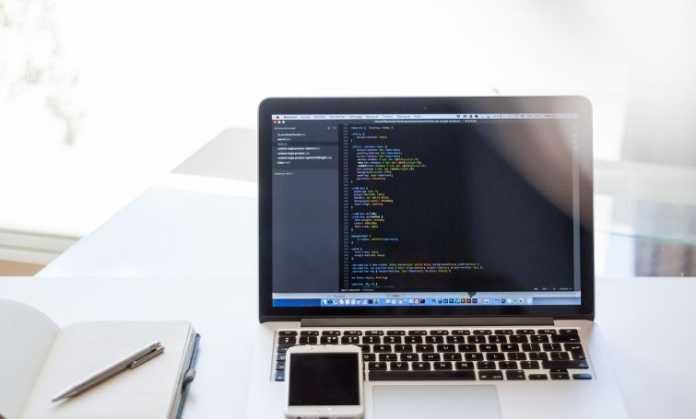 Small businesses undergo various challenges, information technology being one of them. An intended entrepreneur might assume that staying on top of your IT needs is only about adopting the right technology. However, when the business is up and running is when they realize that it requires more input and it is nothing that the faint-hearted can handle.
Information technology is a broad field that even the most tech-savvy individual might find it challenging to keep up with. For such reasons, many companies opt for IT support services to ensure the smooth running of business processes. 
In this article, we will look at the common IT challenges that small businesses encounter and how to handle them.
Let us dive into details.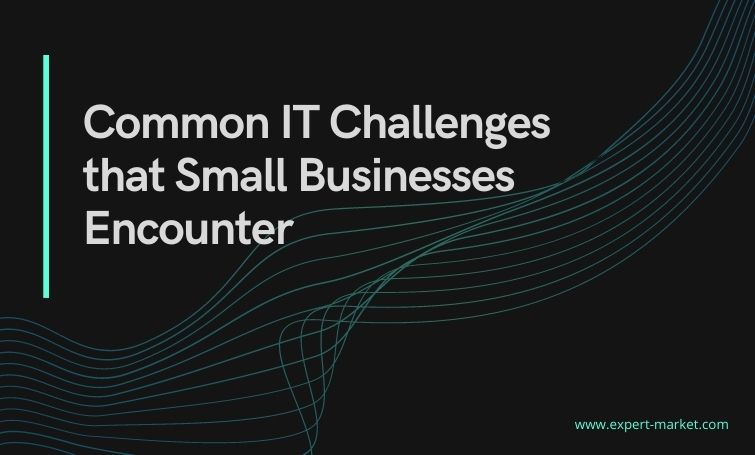 1. Technology integration problems
Technology is rapidly evolving and developers are releasing better IT tools and applications for businesses. For some companies, integrating trending technologies might cause issues considering their systems are operating on older software versions. As a result, double-entry of data might occur, which causes inefficiency in the least.
Another problem that closely relates to this is staying current with the latest technologies. As stated earlier, newer technologies are emerging. Factoring in the financial problems small businesses undergo, some of these companies may encounter problems knowing which technologies to deploy.
To help ease such burdens, a small business can seek IT consulting services before integrating any technologies into their business processes. The IT consulting firm will assess the company's model and recommend the best tools and infrastructure to implement.
2. Handling security risks
The number of cybersecurity attacks is skyrocketing, with Facebook being the most recent brand to fall prey to hackers. In 2020, the cybersecurity attack on Twitter saw the hackers make away with $100,000 worth of bitcoin.
Considering that authority brands such as these will get more media coverage in the event of such attacks, unfortunately, small business owners are fooled to think that their companies are safe. While in reality, data breaches are a common scenario in small businesses as they make easy targets.
Since small businesses are not prepared for cybersecurity attacks, problems arise when handling such security risks. Research has shown that more than half of small businesses cannot take the hit of a data breach and shut down within the year.
To prevent such unpleasant results, it is best to have an actionable disaster recovery plan. A reliable IT service provider is your best solution. They can educate your employees on the steps to take to help mitigate the data breach and keep the impact on the company to a minimum.
3. Software 'end of life' problems
To improve user experience, software developers are regularly creating patches and updates. Sometimes, developers will create a new piece of technology that renders its predecessor redundant. In such cases, the manufacturer will no longer create patches and updates that support the previous software applications.
The problem comes in when small businesses fail to prepare for such changes. When it finally happens, it may paralyze the business process and put the company at risk. With an absence of security upgrades, businesses become more vulnerable to security threats, among other things.
To ensure your company does not fall victim to software 'end of life's problems, you must be in the loop and know when such upgrades affect your business model. In that case, you can start planning on how the company will switch to the newer technologies seamlessly.
4. IT scalability issues
It is a great idea to adopt an IT system that is appropriate for your business.
But how scalable is your IT system?
The business world is fast-paced. Small businesses need to grow and establish their authority. Unfortunately, when success is underway, these former underdog brands experience problems meeting their expansion needs since their IT systems were not scalable.
When talking to an IT solutions provider, ask them to recommend a system that can meet future expansion needs. However, you also need to be cautious and not over-specify, which can impose unnecessary costs to the company.
5. Ignoring routine maintenance
IT systems are not immune to breaking down. When a critical system cannot function at optimal levels, the business faces possible downtime. Such unprecedented situations can be frustrating and cause the company to suffer massive losses in a bid to restore the systems.
To minimize the likelihood of a breaking down of servers, small businesses should not ignore routine system maintenance. A reputable managed IT solution company will help in implementing the best IT processes that help conduct routine maintenance. That way, small businesses can predict possible issues that may arise and resolve them before they blow up and wreak havoc in the day-to-day running of company processes.
6. Lack of a complete backup plan
Loss of sensitive company and client data is a major cause for concern for businesses. As much as entrepreneurs will put in place systems that prevent a data breach, unintentional human error might wipe out all of a company's information.
If you are a B2C company, losing customer details and other sensitive information paralyzes business operations. Apart from a possible loss of finances, you will lose consumer trust once they find out you lost their data.
It is for this reason that businesses need a complete backup plan. A reliable backup solution allows a business to retrieve and restore copies of the information, which ensures continuity in business processes. A managed IT service provider will assess your needs and give you data backup options such as on-site data storage or cloud-based backup solutions.
7. Understanding the value of strategic planning
Lack of strategic planning is another challenge that affects many small businesses. Unplanned issues in business operations are a cause for headaches for entrepreneurs. For this reason, strategic planning is of the utmost importance.
As a company, sit down and come up with plans on how to handle unprecedented IT issues. That way, you will be well prepared to handle a disaster when it strikes.