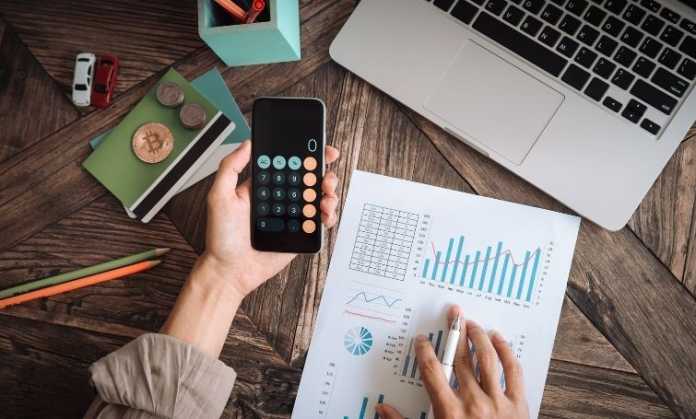 Billing and invoice is a hard but important aspect of a business. Getting paid for whatever services your business provides is the end result of the relationship between you and a client. If you're keen to grow your own business and wish to make the billing process as seamless as possible, here are seven great billing and invoicing lessons for you to learn.
Have an organized billing system
Perhaps the most important lesson for small businesses to learn is to create an organized billing system. Set billing dates for yourself and collect any due payments from your clients. This way, you'll be on top of any payments that need to be made without losing track of any of them. It is completely alright for you to set a week or a 14-day limit on each invoice to ensure they're all paid on time.
And if any invoice hasn't been processed, you won't be struggling to track the payments and begging your clients for money. Often, clients may send invoices in a landscape PDF format, which can be frustrating to deal with. But for such circumstances, you can rotate a PDF easily by using software that makes it easy to deal with PDF files that are erred and require corrections. 
Be upfront with overdue payments
For a small business, even the smallest amount of sum that could be used to fuel the business is important. Don't be shy at pursuing overdue invoices. Talk to your clients and ensure you get the money they owe you. Often, other businesses like yours have plenty of other payments to make and tend to forget about a few.
By pursuing them for overdue payments, you would be reminding them and even reducing the chances of something similar happening in the future. Other times, business owners tend to take advantage of shy businessmen and avoid payments as long as possible. Don't forget to take what's yours, as your service is worth the money your clients owe you.
Don't wait on invoice generation
You should never wait on generating an invoice for any payments. If you've just started your business and don't have much experience with billing and invoices, you should always put them on priority and send them to your clients as soon as possible. Set a day's limit for yourself; don't delay generating the invoice for more than 24 hours.
Also, if there is any aspect of the invoice or the transaction that the client has feedback on, you will have more time to act on it. The last thing you want is to deal with money-related matters with haste. Prioritize the generation of each invoice and delay payments as little as possible.
Keep a backup for each invoice
If you're storing all your data in the cloud or in just one physical storage drive, you should have backup storage for all your invoice and transaction data. You can either opt for a similar storage format or an alternate one.
As a growing business, you must keep track of each payment and the payment history of each client. If for any possible reason, you lose all your data, you will have your backup drive to rely on.
Double-check details
Before you share details with any client or generate an invoice, you should always double-check the details. Double-checking each detail will remove errors that could lead to incorrect invoices or wrong bank details. By taking the time to cross-check each invoice, you will be eliminating the risk of creating a wrong invoice and the time that would be spent on fixing the errors.
Make payments easy
Make the entire payment and billing process as easy for yourself as you can. Don't delay invoices and use payment portals that are reliable and fast. Using such portals is more expensive but they reduce any chances of disrupted transactions.
Set deadlines for each payment and use methods that make the transactions faster and easier. As your business grows, look for ways to further ease the entire billing and invoice process.
Don't do it all yourself
As a small business owner, you will have plenty of different tasks during the day. Juggling all these tasks while keeping track of every billing and invoice can lead to errors. Don't do it all by yourself, but take help from another person to look at the entire payment process.
Divide different tasks and have another person cross-check the invoice and payments. Do the same to track any overdue payments that may have missed your sight. Growing businesses have a lot to look at once and by dividing work between people, the chances of incorrect or missed billing are greatly reduced.
Conclusion
By keeping these seven lessons in mind, a small business can make the process of billing and invoicing hassle-free. Keep these points in mind and get paid for your services well on time without any issues.