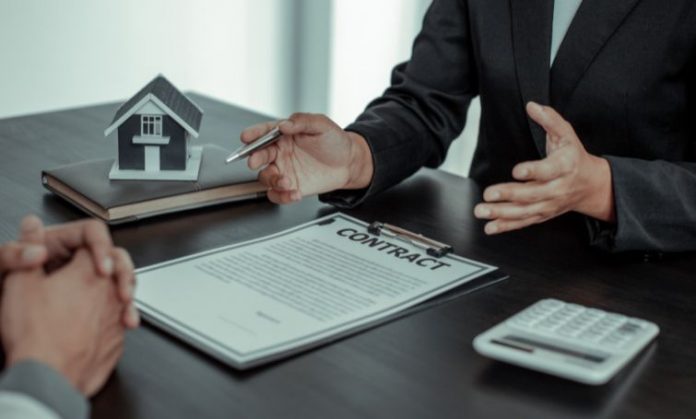 It has been observed that the real estate market has been greatly flourishing in recent years. Everyone wants to own a property or invest in one since it offers innumerable benefits like constant income, inflation hedge, tax advantages, a tangible asset and so on.
With the plethora of alternatives available in the market, buyers and sellers struggle to find their perfect match. And what's better than having a third party overcome this trouble. Yes, we are talking about real estate agents or realties! Real estate agents help you connect with the most pertinent buyer or seller.
Statistics show that 87% of buyers recently purchased their home through a real estate agent or broker. Therefore, if you have been facing the dilemma of starting a real estate business; this figure is a positive sign.
Once you decide on starting a real estate business; there are many things you need to consider, out of which, capital is the most important aspect. Even though it feels like a real-estate business hardly has any expenditure; there are several costs that need to be covered like licensing and educational fees, operational costs, advertising costs, transportation costs etc.
At the commencement of the business; you might not have the necessary funds to fulfil all the costs smoothly. Financial emergencies can also occur while running the business. So how do you finance your real estate business in such circumstances?
Here we have collated 5 convenient ways to finance your real estate business-
1. Hard Money Lender
Traditionally, people seldom went to private money lenders and stuck solely to banks. But since the financial crisis of 2007-08; securing a loan from a bank has become a tedious task. Hard money lenders are now preferred over bank loans because these loans do not need to go through any corporate procedures, they often have limited qualifying requirements and can be received way faster than bank loans.
Hard money lender loans come from a private individual or a group who is open to backing up and providing loans for a risky project too. However, the interest rates of hard money lenders are pretty exorbitant and they demand a sizable down payment or personal collateral. The term of loan repayment is also short, averaging only a year or two.
Despite these two limitations; the high approval rates and easy procedures make hard money lenders an often-used financial tactic for real estate investors.
2. Microloans
Microloans are specifically targeted toward newer businesses or start-ups that need capital to generate further growth. As the name indicates, microloans offer lower capital as a loan; which is lesser than usually offered with traditional bank financing. Since the balance you are liable to is low, the terms to get qualified for a microloan are lenient, which is very beneficial for businesses that are concerned about borrowing above their means. The interest rates, however, are typically higher than standard loan programs.
Microloans range between $50,000 and $13,000, inclining more towards the latter and this might not be the best option for everyone since the overhead costs are to be considered too.
3. SBA Loans
Small Business Administration loans popularly called SBA loans are highly regarded today since they underwrite loans for new entrepreneurs. The SBA guarantees repayment to banks and lets banks become more willing to take risks. The affordability of the loan differs from investor to investor. The SBA loans can be availed for longer terms with a lower down payment. They are reliable enough for a business to maintain a stable cash flow. 
However, being liable for an SBA loan is not an easy task. To qualify, one needs to have a high credit score and sufficient proof of significant profit on their tax returns. The process of application is pretty lengthy and requires the borrower to put up personal assets as collateral. Some firms, however, consider your difficulties of securing funding as a new entrepreneur and get you sure approval, streamlined fast loan processing, easy application and so on.
4. Crowdfunding
The recent practice of availing of loans that is widely appreciated is crowdfunding. Raising money for a business venture from a large number of people that have contributed small chunks of money online is termed crowdfunding. It allows investors to diversify their portfolios at a much lower cost.
Crowdfunding comes with an elevated risk since investors have minimal control over the outcome. It is beneficial for your real estate business since there are minimal upfront fees, hedges risk, serves as a marketing tool and so on. 
5. ROBS 
If you can't seem to get a loan a rollover might be the best alternative for you. Without incurring tax or withdrawal penalties; small business owners can draw funds from existing retirement accounts. Since these are their own funds, there are no debt payments or a negative impact on their credit score or other assets.
Each way of financing comes with its own pros and cons. You cannot solely take someone's advice and proceed since only you know your business and its requirements in its entirety. Make sure you thoroughly research before you make decisions!