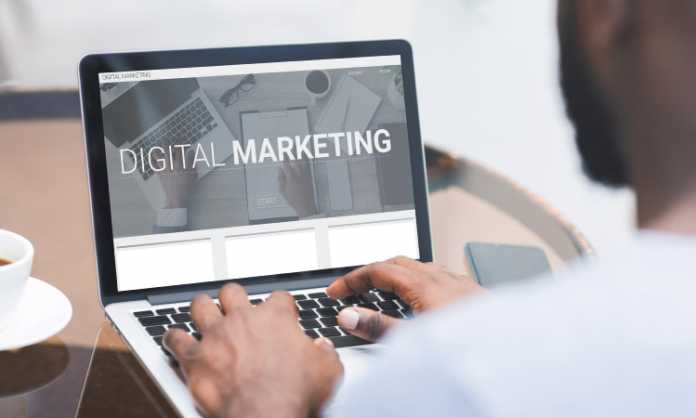 Digital marketing has become a vital part of achieving business success nowadays, and there is no reason to debate this, as it is an indisputable truth. Indeed, some companies prefer prioritising other aspects of the business and investing in other departments. And, depending on your mission and goals, not investing in digital marketing could be more relevant for you.
However, for a business that wants to succeed in today's climate and relies on the majority of consumers nowadays who spend a significantly high amount of time on social media sites and are dependent on the internet, having a digital marketing strategy is a must.
Because digital marketing techniques support businesses to reach large audiences and interact with their customers, retaining them and building trust, entrepreneurs need to implement strategies involving the most relevant digital marketing techniques for their company.
Compared to traditional marketing methods that are more often than not extremely expensive, digital marketing ones are more cost-effective. Businesses that implement such strategies essentially leverage various digital channels and platforms to reach and interact with their current customer and attract any possible new ones.
Hence, if you haven't already, it is about time you start implementing digital marketing strategies or take a different approach to improve your current ones. Here are five effective ways to accomplish this: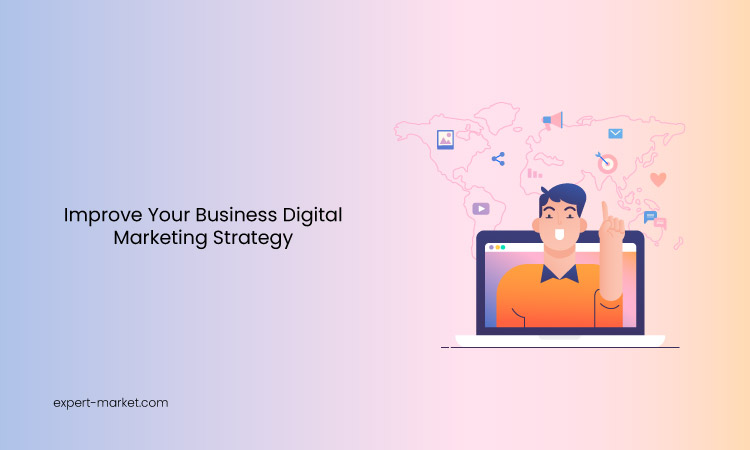 1. Adopt A Forward-Thinking Approach for Long-Term Value
It is crucial to adopt a forward-thinking approach in a business, especially since trends come in and go faster than ever before. While you cannot foresee every aspect and plan in detail a marketing strategy for the entire year, it is of the utmost importance to be adaptable and prepared for any change. Trend forecasting is a valuable research process that helps you identify and understand any new customer behaviours and anticipate their expectations. Based on this, marketers can make strategies and build relevant campaigns.
Making short-term strategies is also vital, as you need to plan to take into consideration current trends and consumer needs. However, marketers should always think about how this strategy or a tool can be used in the long term. Therefore, to improve your digital marketing strategy, it is recommended to maintain a forward-thinking approach when brainstorming and planning a strategy.
2. Create A Top-Notch Customer Experience Across All Channels
In such a digital world where technology and new innovative ideas emerge at an exponential speed, having an online presence and creating a high-quality experience across all channels is a must. Omnichannel marketing is crucial for an effective digital marketing strategy for your customers to enjoy an immersive, integrated, and cohesive buying experience, whether online or offline.
No matter if you have an eCommerce business, a brick-and-mortar store, or a combination of both, creating a top-notch customer experience remains a requirement for companies that want to maintain a reputable brand image and increase customer loyalty. So, when it comes to implementing digital marketing strategies, you should always think of how to reach your customers better. A great way of doing this is through personalization, whether through direct email marketing or customised product recommendation on relevant social media platforms.
3. Create SEO-Friendly Content and Invest in Optimization
Investing in optimised content will pay off in the long term. Specialists from an SEO company London point out that SEO-friendly content is crucial in ranking your site high on search engines, which, in turn, will increase online traffic. Over time, this strategy will be visible in revenue and strengthen customer loyalty.
Indeed, it is of the utmost importance to create relevant SEO-friendly content and include keywords chosen wisely and in line with your topic and focus of the business. These need to be included in the content, from title, headline, meta description, and the main text. Even though you may not see the results of SEO content right away, it is crucial to know that this is a long-term digital marketing strategy that will generate ROI if you remain consistent and committed.
4. Create Social Media Content and Track Progress
It almost goes without saying that having a social media presence with carefully curated and created content in accordance with the brand identity is an indispensable tactic of digital marketing. Because so many people continue to use these networking sites on a daily basis, it is crucial for your business to be present there so that you can connect with your follower base – current customers – and attract new ones. But apart from creating relevant social media content, you must track progress and use analytics to inform future strategies.
While paid media advertising has its role in an effective digital marketing strategy, you should always focus on achieving an excellent reputation and visibility with organic content. This way, your customers will see you as a trustworthy brand that knows its identity well. Professional agencies like Passion Digital provide full-service digital marketing strategies to gain awareness and strengthen your brand's reputation.
Your marketing department should make use of tools to track social media performance. By looking at the engagement, the number of impressions, and activity with your social media content, you are better informed on the performance of previous campaigns. Such valuable insights help you plan future ones.
5. Invest In Paid Media Advertising
As mentioned above, paid media advertising has a major role in a digital marketing strategy. While organic content is essential, it is vital to be aware of how paid advertising can improve your marketing strategy and the overall business. Regardless of the size of the company and whether it is new or more established, with paid media advertising, you are able to reach your target audience effectively with the right content at the right time.
Therefore, the strength of a paid media advertising strategy is the fact that it can maximise your visibility and make your brand more easily discoverable on various platforms online. This is the most efficient method of attracting new possible customers, widening your follower base, and strengthening your reputation. For small businesses with small budgets, paid media advertising can either be done at a smaller scale, or you can include this strategy as part of a future objective.