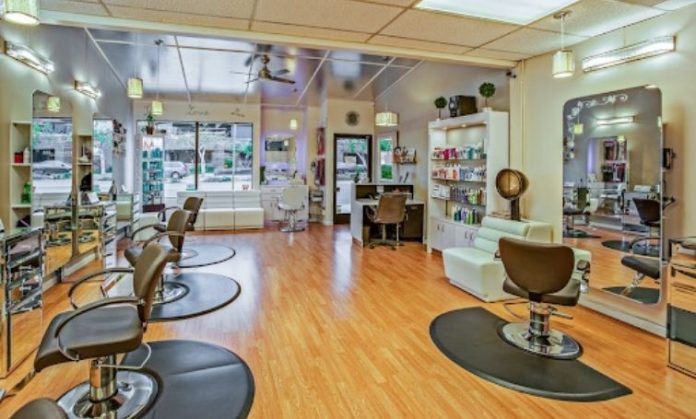 There are a lot of business trends coming and going, yet the salon is here to stay. Having said that, it doesn't mean that businesses of this sort don't fail or stagnate. If you're a salon owner, you've probably taken a pause at one point and asked yourself where the business is growing.
People will always have a need to attend to themselves that's why businesses like this will always find a market. However, if you're looking to achieve more, check out these five effective ways to grow your salon business.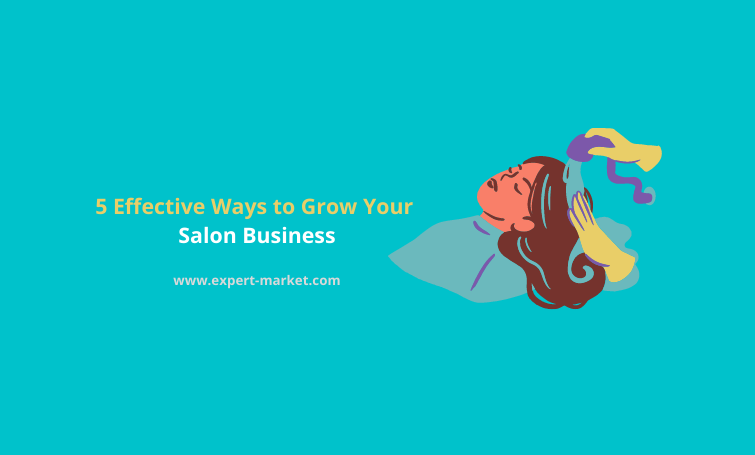 1. Identify a Niche
The first thing to do is reassess your business and bank on its strengths while improving on the weaknesses. Ideally, it should be done during the planning stage of your business, but it's never too late to choose a niche to focus on. Whether it's about having skilled beauticians, great customer service, or a uniquely inviting ambiance, the possibilities are endless. This focus will guide your marketing campaign moving forward as well as the branding that people will associate with your salon whenever they talk about it–and make sure they will.
Similarly, a more technical approach to this is to identify a market gap in the location where you operate. Ask yourself if there is particular hair care or nail service that no one currently offers, or if there are offers you can surpass.
By setting a specific focus for your salon, and by meeting the unique needs of your customers, you can establish yourself better and stand out from the rest of the competition. You will ultimately gain new clients that will regularly add to your revenue stream.
2. Invest in your team
As business magnate Richard Branson once famously said, "take care of your employees and they'll take care of your business." Your staff members are the ones who interact with the customers and deliver the products and services expected from your establishment. Since they are the ones who keep your business running, it's your responsibility to make them feel valued and appreciated–especially at the time when the country experiences the so-called "Great Resignation."
As workers in the beauty industry, training them enriches their skillset and shows your commitment toward their future. A well-deserved salary raise is always welcome, but if it's currently out of your reach, there are always other ways to keep your team. You can take out a loan, which has been made incredibly convenient by online financing platforms like 1West, to sustain short-term programs for them. Additionally, learning how to listen to their concerns, as well as their ideas for improvement. Similarly, you can start making adjustments for their work schedule to allow for work-life balance among your employees. By realizing that they are human beings with the same needs, wants, and aspirations as you do, you can better connect with them and provide them the workplace they deserve.
In giving them a better place to work, they will definitely take more pride in it, which will reflect in the customer experience at your workplace. Simply put, investing in your team is an effective method of investing for your company.
Not only should you invest in your team, you should set them correctly by giving them the proper tools. If they don't have amazing hair clippers, scissors, trimmers, irons and everything else, they won't be able to perform to their maximum potential.
3. Attract New Clients
Clients are the lifeblood of your business, giving your people jobs and keeping your salon running. However, attracting new clients is easier said than done but you can check out these strategies and see which works for you.
Implement a customer referral program
Boost the social mechanism of word-of-mouth and provide an incentive. Leverage your existing customers to attract new ones: by referring new customers, you can give them a gift, or a discount for their next visit. Strategies like this tend to snowball as the referred new customer can bring new referrals of their own. Just remember to keep your promo sustainable on your end, and manage everyone's expectations.
Create social media campaigns
An increasingly popular marketing strategy for small and large businesses alike is the use of various social media platforms to advertise and attract potential customers. You can even use this opportunity to expand your online presence, which will serve your business in the long run. Common examples of social media marketing campaigns include hosting online raffles in exchange for goodies or for discounts at your salon.
Target certain demographics
Usually, hairdressing and nail care salons are associated with women, but that doesn't have to be the case. Salons, parlors, and barbershops offer overlapping services such as unisex hairstyling–and you can take advantage of that to draw new customers to your business. By creating an atmosphere that welcomes these segments, you can even generate additional, regular customers.
4. Start Upselling
Trying to invest in and attract new customer has its risks and uncertainties. In growing your business, you can also look into your existing customers to try and give more value to them and ultimately convince them to spend more for your business. Since they're already acquainted with your business, they are more open to trying out new products and services. In fact, upselling is a commonly-used marketing strategy to invite buyers to try out other, higher-priced options.
In trying to upsell, one approach would be to help them appreciate the suggested service in relation to the ones they have already tried or availed. It can happen right as they enter your salon; you can offer them the new products and services you have. Better yet, your staff can casually introduce them while making small talks as they style the client's hair or nails. A more natural approach to upselling makes it feel like it is coming from a sense of concern. People usually tend to have their guards up when they are confronted with straight-up marketing tactics.
5. Utilize customer feedback
These small talks between you and your clients could even inform you of what to do next. As you offer them your new products, you can ask for their insights about anything related to your business. By gaining customer feedback right from the source, you no longer have to second-guess the next step you should take.
Similarly, you can also use your website or your social media platforms to check the pulse of the public regarding your business. From small polls on which brands they prefer, to services they'd like you to offer next
Conclusion
Being a salon business owner, you have to take out the best in every customer that walks through your door. Similarly, you can also turn your business into its best self, one that creates immense value for you, your staff, and your customers. By taking into consideration all your stakeholders, you can arrive at a personalized, targeted solution that can drive growth for your salon.