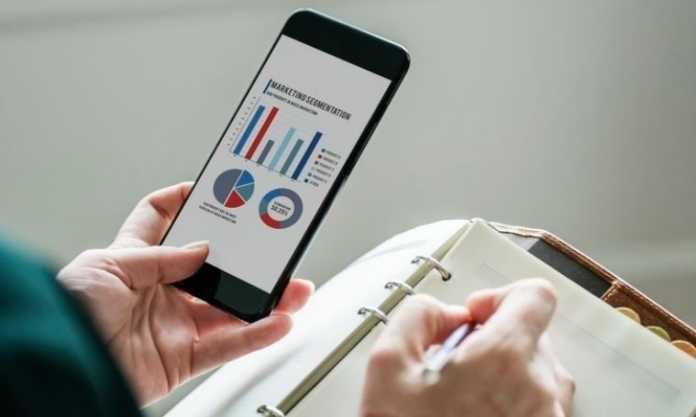 Wondering how you could possibly generate more revenue through your mobile application? Trying to figure out what constant adjustment and improvement are mandatory to make progress?
Business development strategies must include data processing, otherwise, you'll have to struggle hard to fail, eventually.
We've prepared the top 5 app analytics solutions to collect data on users' online experiences, activities, and behavior to determine what aspects require your immediate involvement. That's the right course of action.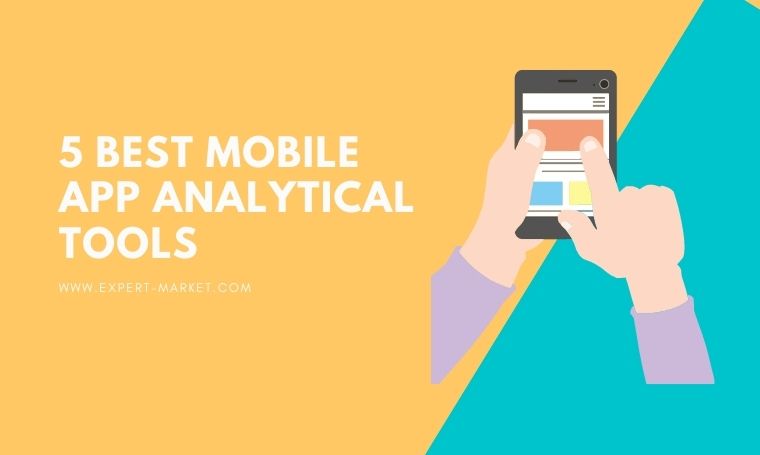 1. Google Analytics
Google represents an effective tool for analyzing and processing users' online behavior. All relevant data is carefully gathered and submitted as extensive reports specifying conversion rates, sources of traffic, geolocations, OS applied, providers, and many other variables. App owners who seek out the means to promote and enhance their online services will appreciate all that data.
Benefits of Google Analytics
Let's explore what such a mobile app analytics solution offers and what could be taken advantage of:
Multi-language UI. No need to worry about linguistic barriers since GA prepares reports in several languages.
A huge variety of parameters. Platform holders can benefit from helpful filters, and there's a possibility to choose the type of reports to be built. Multiple analytical settings could be adjusted for your convenience, thus, the entire process gets less complicated and more convenient.
Large society of professionals. Millions of programmers and developers throughout the globe enjoy Google Analytics' characteristics. Meaning, in case you face certain challenges while dealing with the solution in question, you'll have no problems finding experts to assist you.
Universal nature. No matter whether you own a small company or a huge corporation, in any case, you'll be content with Google Analytics' features being able to track vital mobile metrics. Moreover, the tool could be successfully applied for business scaling purposes as well.
Convenient visualizing. Visual displays of processes users perform – say, purchasing items online, filling in forms to get subscribed, and the like – show you what points could be improved to enhance the program usability.
Data auto exports. Google Analytics provides instruments to convert data into files of different formats, for instance, PDF, XLS, and others. Then, the report could be emailed on a specific day and time scheduled by you. SEO and web experts will certainly appreciate it.
2. Localytics
Do you need tracking sales funnels? Is it critical for you to be aware of the stats on apps' downloads and deletions? Localytics will do that for you. Additionally, it'll help with CRM integrations. Localytics could be easily integrated by taking advantage of its API.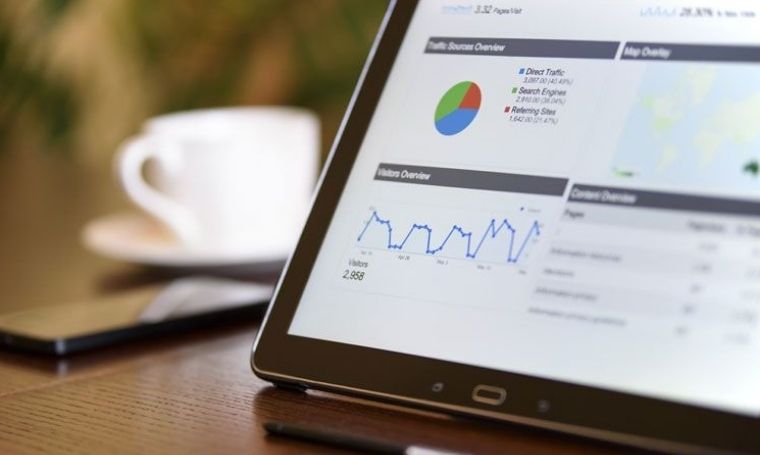 Benefits of Localytics
Handy features. In addition to basic analytical functionality, the system offers marketing auto solutions, means for smart targeting, and tools to monitor attributions.
Convenient settings. Reports on users' online behavior could be built filtering by gadget types, session running times, demographics details, and multiple other options.
Push notifications. The notification system could be set up taking into account smart targeting possibilities.
Comparative analysis implements. Localytics is also efficient since it allows comparing behavioral patterns of the convertible and uninterested audiences.
Extended tests. Localytics allows performing A/B tests with 10-page options.
Sales funnels. The mentioned metrics could be monitored as well.
Excellent partnership. The system is a certificated partner of Twitter under the Official Partner Program.
3. Apple Analytics
The presented analysis solution grants access to a wide range of data on iOS apps. There'll be no need to waste time searching the required info since all details will be provided. Thus, service owners will manage to promptly respond to the situation.
Benefits of Apple Analytics
It's time to figure out why it's so in-demand:
No special code required. No codes shall be written to apply for Apple Analytics.
Data privacy. It's highly secured, and each user determines whether to provide access to his/her data or not.
Varied filters. They allow filtering data by platforms and locations.
Data visibility. Daily diagrams reflect the details, thus, app holders can easily track changes on users' engagement.
Analysis of the audience's online behavior. The solution allows monitoring installments, users' monthly activities, system glitches, app launches, repeat downloads, etc.
App Store details. There's a possibility to check reviews, follow up on in-application purchases, and paid users.
4. Adjust
The following solution to be reviewed refers to an international mobile analytical corporation that managed to launch a cost-free instrument to assess app effectiveness. You'll need a qualified SDK setup to smoothly install that system.
Adjust is applied to gather stats on Android & iOS services' visibility, helping programmers and platform holders to figure out whether their brainchildren have the chance to take strong positions in the market. There are tools to set specific parameters and monitor key metrics, say, KPI, retention rate, users' online activities, session numbers, etc.
The given analytics framework applies particular tracing techniques to build reports reflecting Android and iOS marketing conditions. On the whole, the service is believed to be efficient and reliable.
Benefits of Adjust
Apptrace instrument. It's pretty effective since it allows collecting information on mobile apps in Google Play, as well as in App Store. Moreover, it reviews sources of traffic.
Enhanced reporting. The presented analytical solution enables preparing thorough reports, thus, app owners are free to follow up on their success.
Managing KPI. There's the possibility to choose what KPI to assign, for instance, the time of users' activity, lifecycle costs, conversion proportions, averaged revenue per each user, and the like.
Guest accessing. Such a feature could be successfully taken advantage of by digital companies.
Multi-lingual interface. Several language options make it easy and convenient to deal with guides.
5. AppsFlyer
Last but not least, this mobile analytical service enables programmers and app holders to gather detailed information on the funnel to involve customers, meaning, they could enhance it to engage even wider audience.
Benefits of AppsFlyer
A realtime single-panel platform control;
Partnership with top world companies, like, Gismart, OZON, and S7 Airlines;
The great accuracy of data provided;
Focus on customer needs;
Reliable data protection mechanism;
Being up-to-date and applying the latest digital techniques;
Efficient support team to assist whenever needed;
Multi-functional dashboards to be adjusted to satisfy your preferences.
We sincerely believe that you'll find the described-above app analytical frameworks useful to build your top-notch mobile solution.