Scaling up and business growth are common goals for all companies and organizations in the world of manufacturing. That's why nearly all manufacturing business operation ideas and strategies are considered a long-term vision of how the organization should operate and progress in the long run.
Once your company has experienced rapid growth since starting the venture, now comes the time when you should aim to push for further advancement to strategically expand and avoid falling behind your biggest market rivals.
Regardless of the type of products you manufacture, trying to understand how to take your manufacturing business to the next level is always a serious business challenge. There's not a single business owner who doesn't want to see their operations grow and succeed.
However, most manufacturing businesses face numerous barriers to achieving business growth and further expansion. And as we continue to live and breathe in the modern rapid manufacturing era where efficiency and turnaround times are equally as crucial as product quality, manufacturing business operations are more challenging to scale than at any other point in history. 
Even though scaling up your business operations is never easy, our team has come up with four concise and profound ways to scale up your manufacturing business operations and help you take your organization to a whole new level. Read along to find out how.
Invest In The Suitable Manufacturing Processes And Technologies That Can Grow Your Business
When you're in manufacturing, it's nothing more than common sense that you should emphasize your manufacturing processes as your company evolves. When you're set on expanding sales and growing product demand, experiencing a glitch in the manufacturing process is the last thing you'd want to deal with.
That's why you should always stay on top, invest in new manufacturing processes and complementary technologies such as contract CNC machining to separate your business from the competition to keep a step ahead of everyone else in the industry.
Among the ways you can do this is by carefully identifying the bottlenecks in your manufacturing operations and investing in advanced equipment to keep up with the tremendous customer demand and deliver retail products on time.
Having technology-based manufacturing equipment in place can further alleviate potential inefficiencies in the production line, preventing a breakdown in the scaling-up progression. The most common manufacturing processes and technologies that could help you scale up your business operations include various types of CNC machining, additive manufacturing technologies, robotics and automation, implementing artificial intelligence technologies in your manufacturing processes, and many more.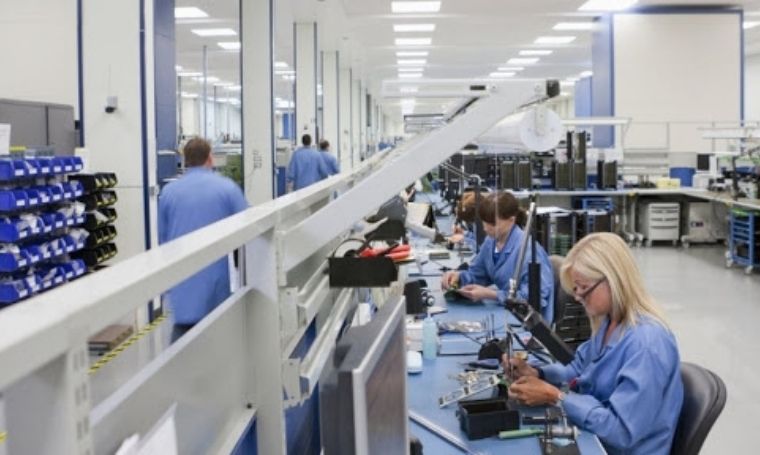 Photo from Inc. Magazine
Employ The Right People
Throughout history, manufacturing businesses have long suffered from the absence of an appropriately qualified workforce, which can undoubtedly hamper growth possibilities within a company.
As recruitment makes up one side of the coin, the other side points to retaining a highly skilled team. Nevertheless, it's worth pointing out that scaling up may not inevitably demand the hiring of more new employees.
Employing the right people is a process that's highly dependent on your organization's scalability objectives and your company's budget. If you don't have the budget to hire a new workforce or find yourself in a startup environment, you should strive to get the most out of your existing team.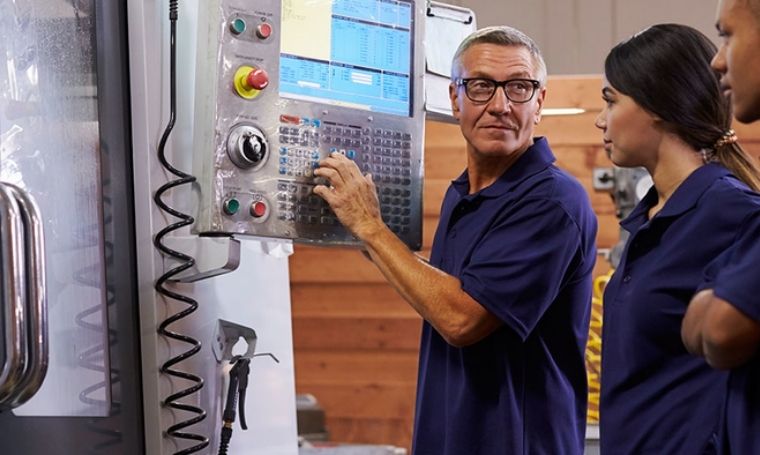 Photo from Manufacturing Business Technology
Moreover, retaining your employees and investing in their specific skillsets can further help your company increase productivity, additionally improving scalability and growth.
If staff recruitment is the likely route, make sure to hire the right people with innovative skills that don't already exist among your current employees.
Grow Your Manufacturing Business Upon Your Client's Feedback
Profitable businesses in the manufacturing industry are progressively seeking new ways to understand and connect with their wholesale clients and end-consumers. So, before you attempt to scale up your operation, find out what your clients have to say about your products and use that feedback to your advantage.
Using your client's feedback is one of the most effective ways to scale up your business. In the end, the best way to find out what your clients want is to ask them directly. What types of products and services would your clients want to see you offering in the future? What areas of business operations do your clients think your company could improve upon?
Once you obtain that client insights, it's easier to identify a scaling-up strategy to grow your manufacturing business. Draw up a system that can follow up with the plan to meet clients' demands and desires and watch your manufacturing business grow.
Make Sure That Your Company Is Visible To Potential Clients And Customers
Many old-school manufacturers argue that their companies don't need a robust online presence via websites and social media channels. They believe they can maintain their existing revenue through their current clients and referral sources. That's plain wrong. This "old-school" mindset can create a harmful sense of security, which can become all the more obvious once they start losing old accounts and have no good leads in the pipeline to replace lost income.
Especially if you want to acquire new customers and expand to new markets, your company's profile must be visible to potential customers and showcase your products and expertise truthfully and positively.
Technology has undoubtedly changed how you manufacture your products, same as how the internet has changed the way people find and communicate with businesses. Cultivating and maintaining a robust online presence is an essential and necessary part of growing your business that shouldn't be overlooked. 
Make sure to set aside a nice little budget and invest it in a renowned web developer's services to create a website that will appropriately represent your business. Furthermore, connect with a digital marketing agency that can help you become organically visible on the internet, attract new customers, and scale up your business.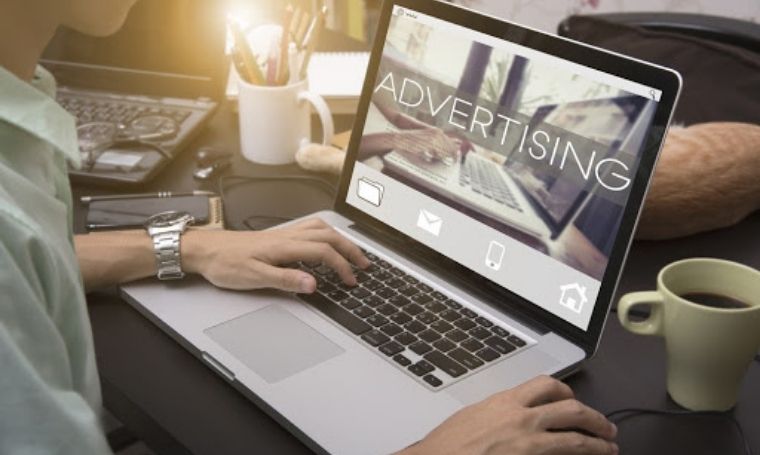 Photo from ThomasNet Blog
Final Words
Figuring out how to scale a business can be challenging in the manufacturing industry. It's always a good idea to take advice from expert manufacturing business owners who have scaled up their business operations successfully in the past and know a thing or two on how to bring in new clients or offer new products to your portfolio.
The four strategies to scale up manufacturing business operations detailed above are some of the primary ways to kickstart your mission. Investing in the right manufacturing processes and technologies, hiring the right people, listening to your clients' feedback, and making your company visible to the outside world can do wonders for your organization.
Try them to see how they work with your business model and get ready to achieve your sustainable business growth.