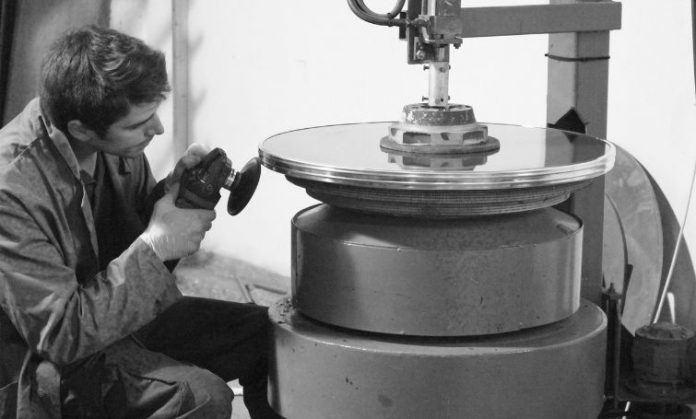 Are you looking to break into the world of manufacturing business, but don't have the money to invest? Don't worry, there are several great manufacturing business ideas that require little or medium capital. With some creativity and hard work, you can create a viable business with low start up costs and potentially high profit margins. In this article, we'll explore some of the most popular and profitable manufacturing business ideas with low and medium investment options, so you can get started on your own journey to business success.
Initially, these businesses requires you to setup a small manufacturing unit which shall cost you between 10 lakhs – 20 lakhs of initial investment. Some of the ideas discussed below can be started in 3 – 4 lakhs.
It is the fact that growth in manufacturing sector is exponential. You can easily scale your manufacturing unit with proper business planning. Also, the cost of labour is relatively cheaper in our country. All these advantages together contrive to build up a potential ground for the growth of business and if all goes right, you will see your business grow into new heights within a short span of time.
The most profitable states for manufacturing business startup in India are Gujarat, Karnataka, Maharashtra, Tamil Nadu, Uttar Pradesh, and Haryana. Other states that are also attractive for startup manufacturing businesses include Telangana, Andhra Pradesh, West Bengal, and Rajasthan.
List Of New Small Scale Manufacturing Business Ideas With Low/Medium Investment
1. Optical Frame Manufacturing
Manufacturing of optical frame, wooden sunglass frame and any kind of specticals frame is growing in very fast pace in our country. The process of manufacturing is very simple and you need to get a machine for that. You could import machinery from china, cost of manufacturing machine is around 3 lakhs to 5 lakhs INR. A plastic frame weighs 15g, this means that raw material cost is Rs 30. Screws are added manually or with the help of machine and after that printing is done if required. The total cost of manufacturing of plastic frame is around Rs 150 – Rs 200 including labour charge. Similarly, a glass frame would cost around Rs 200 – Rs 300.
2. Protective Packaging Materials Manufacturing
With the advent of e-commerce in India, demand of protective packaging materials such as thermocol sheets and air bubble sheets have increased a lot in last five years. The process of manufaturing is very simple as compared to other and it is done with the help of machinery. The cost of machinery is under 5 lakhs INR. You can easily setup protective packaging materials manufacturing business unit in under 10 lakhs of initial investment.
3. Packaging Box And Cartons
Packaging box and cartons also comes under protective packaging materials but it has very wide uses in our daily life. The cost of manufacturing machine is between 5 lakhs – 20 lakhs INR.
4. Agarbatti Making Machine Manufacturing
Market price of agarbatti making machine in India is between 75000 to 2 Lakhs, but the cost of manufacturing of agarbatti making machine is less than 50,000 INR. Sure shot profit of 30,000 – 60,000 is here. You can start with assembling agarbatti machine easily because all spare parts are available in Indian market. You can start this small manufacturing business under 5 lakhs of medium investment.
5. Agarbatti Making
You can also step into agarbatti making business or raw agarbatti production. Profit margin in this business is Rs 10/kg. You can easily produce 100kg raw agarbatti in 10 hours with 1 high speed machine. You can setup this small scale agarbatti making business in less than 4 lakhs with one machine. Read more
6. Towel Making
I have witnessed the success of my own friend in this business. He lives in Surat, he started with one machine and now he is successfuly running his manufacturing unit with more than 50 machines in less than 4 years. Cost of one towel manufacturing machine is between 5 lakhs to 20 lakhs, cost is dependent on machine features and quality of towel it produces.
7. Cell Phone Case Making
Use of cell phone case has increased drastically, it provides safety to cell phones. Manufacturing of cell phone case is very profitable opportunity. The cost of manufacturing one simple plastic case is under Rs 30 and market selling price is Rs 150.
8. Disposal Cup/Glass Making
In this manufacturing business, you can start production of disposal plastic cup and disposal paper cup. The cost of machine for plastics cup is less as compared to paper cup.
9. Customized T-shirt Printing
Customized T-shirt is now in trends these days. You could start your own T-shirt printing business from your home with the help of t-shirt printing machine. Setup your online store in websites like Amazon and Flipkart then start taking orders of your customised T-shirts.
10. Tissue Paper Making
You cannot deny the fact that the use of tissue paper is everyewhere, whether it is restaurant, small cafe, coffee and tea stall or a small bakery. Start manufacturing of tissue paper and market your product in these places. Cost of tissue paper making machine is under Rs 5 lakhs. You could initially start with small scale manufacturing and after that their is huge scope to grow your business. This manufacturing business comes under medium investment manufacturing business ideas. Read more
11. Jute Bags Making
Jute bags comes under manufacturing business with low investment. You can start this small manufacturing unit from your home with 2 or 3 labours initially. The process of jute bag making is very simple. In this business, you need two machines, one is for cutting and one is for sewing. You can start this business in less than 2 lakhs.
12. Computer Stationary Products Making
You can step into this business for manufacturing of mouse pads, computer covers, keyword covers, etc. Supply your product to your local computer stores and make good profit with this venture.
13. Electric Wire/Cable Making
This is very profitable business but require more investment as compared to the other ones. With the increase in construction work across the country, the demand for electrical wires is increasing day by day. Try to start small and create a brand from the very beginning.
14. Sewing Threads Making
This business does not require much investment if you want to start small. Again, the market for this threads making is huge and anyone can enter with their own products.
15. Zips/Zipper Manufacturing
You can manufacture two types of zippers, one is plastics zippers and other one is metal zippers. The raw materials used in metal zippers are stainless steel, brazz, aluminium, etc. While in plastic zipper, we use nylon or polyester. Manufacturing process is simple with the help of machines and cost of the machine is under 4 lakhs in India.
16. Home And Office Furniture Making
Wooden furniture manufacturing is not much expensive at all, what you all need is experienced carpenters with amazing innovative skills. Initially, try manufacturing of office tables, counters and chairs because it will sell easily in small office and shops.
17. Aluminium Railings For Home And Office
This is trending business now a days even in small cities. The manufacturing process is not much complex and can started with some good investment.
18. Bottled Drinking Water
Setting up a small scale bottled drinking water plant can be done with initial investment of 5 – 10 lakhs. Market is huge in this business and it will also run successfully in small towns because everyone is more concerned about drinking water now a days. You can also supply 20 litre water container in every house and shops in your locality. This is very profitable business with nearly one time investment.
19. Packaging Aluminium Foils
As we all know that majority of aluminium foil manufactured is used to wrap food at home or in food store. The demands are very high in Tier 1 and Tier 2 cities. It is manufactured with the help of machines and cost of one automatic machine is between 1 Lakhs – 2 Lakhs with production capacity of 30 – 40 units in a minute. Manufacturing process is very simple and straight forward. This business cost little to start with good returns.
20. Luxury Candle Making
Scented colorful candles manufacturing is trending these days because of its growing demand in every area. It can be used for decoration purpose in wedding party, birthday party, etc. You can also supply candles to restaurants also. Manufacturing of candles is done with the help of machine which is easily available in Indian market.
Conclusion:
Starting a new business can be an exciting and rewarding experience, especially when you have limited start-up funds to work with. Cautious planning and research are the keys to success when starting a manufacturing business. With the right combination of products, resources and entrepreneurial spirit, you can start a profitable manufacturing business with a low investment. The 20 manufacturing business ideas listed above are only a few of the many opportunities available for aspiring entrepreneurs. With the right approach and dedication, these ideas can turn into a profitable and life-changing venture.