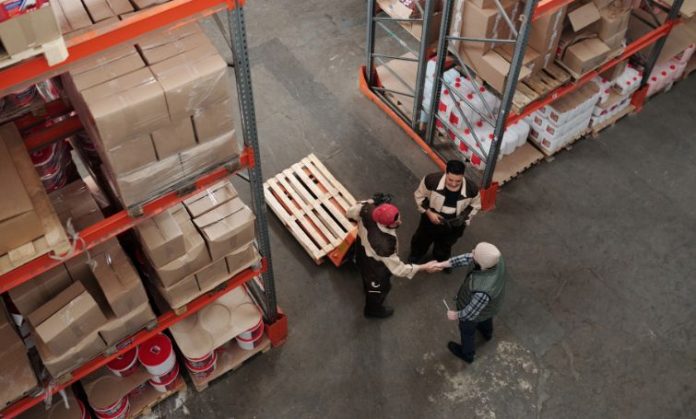 Good inventory management can save your business time, money, and increase the relationships that you have with your regular customers. Unfortunately, there are still some business leaders that fail to recognize some of the most crucial parts of their inventory management system. Missing out on just one of these steps can prove damaging, so consider this article your how-to guide on inventory management. Here's everything that you are going to need.
Re-Stocking Alerts
Computers have taken their place in many parts of a modern business. So much so, that they are even necessary for your warehouses. These devices are fundamental for taking notes on your stock, and it is important to always have an idea about these numbers. This helps you to understand when to place more orders; however, a re-stocking alert can remove this need, allowing you to focus on more important tasks. These alerts will immediately inform you of when you are low on something necessary, so you can order more stock in plenty of time.
Product Tracking
In the intro, we mentioned that inventory management can help you build relationships with your customers. This is because it allows you to solve any queries or complaints that they may have quickly so that they are more likely to be satisfied with your service. However, the only way to increase the speed of these interactions is by knowing exactly where all your products are kept.
Product tracking software can locate the items across your warehouse, which means that you can find them with ease. This tracking software speeds up customer interaction and can easily solve any management problems you may face.
Cloud-Based Security
Since your inventory management systems are mostly computer-based, you will need to find a way of protecting this additional data. The key to modern cyber-security is encryption, and nothing is better at this security service than a cloud-based server.
The cloud stores your warehouse data on a separate server that is constantly re-encrypted. This makes it harder for unfriendly eyes to get at your important data, something that is a paramount concern for most modern companies.
Outsourcing
All the items listed above can prove time-consuming. These practices are necessary to complete personally when you are starting out; however, your time is best spent elsewhere as you begin to expand your company. You shouldn't forsake these processes, but instead, you can outsource all of your third-party logistics.
For example, consider this Houston-based warehousing company. You can use this Houston 3PL company to handle all your logistic needs from inventory management to warehouse distribution. Knowing when to distribute your inventory management should be top of your checklist when it comes to running a successful business, all it takes is finding an outsourcing company that you can trust.
Conclusion
Inventory management processes are more complicated than they once were, but this computerized software makes it easier for you to control your warehouse practices. If you are ever stuck with your inventory management, remember the advice in this article, and see if you can outsource your duties to remove this burden.