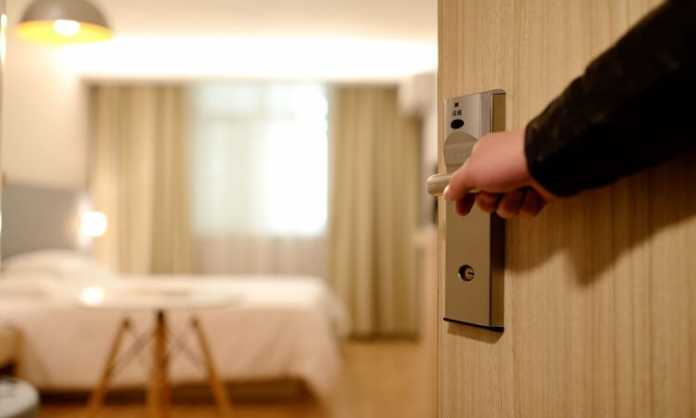 Respectable hotels need a sturdy reputation management strategy and a guest-centric approach on all their services. Accommodation facilities have to guarantee a smooth experience for each guest, to hit the market on the right note. It should all start with each guests' check-in and should continue until after the check-out.
In this case, the human touch is a valuable factor. The very nature of hotels is to interact with customers directly and to offer them the best services while doing it. This is a sensitive matter for most of the guests. In accommodation facilities' case, when the most minute discontent of a guest appears, it can leave unpleasant spots on these facilities' reputation.
And a guest-centric approach will ensure hotel managers that each guest leaves the room and hotel as pleased as possible.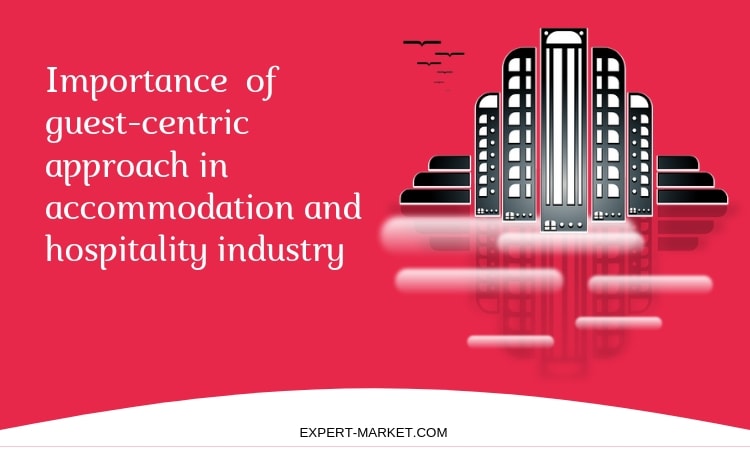 Customer service influences purchase decisions
Customer service is at the root of a guest-centred approach in the accommodation and hospitality industry. The industry is entirely based on such services, and perfecting those to meet each guest's standards and expectations is at the core of this type of operations. When hospitality establishments overlook the importance of offering a streamlined and smooth experience to each customer, the reactions don't stay away from social media and the public spotlight for too long.
When making purchase decisions, products of these facilities usually consider the reviews and other guests' opinions beforehand. Online reviews have changed the accommodation industry to its core.
More than 85% of today's travellers read at least 10 reviews before making a decision. More than 75% of travellers say that reviews help them feel they make better, informed decisions. Half of the interviewed travellers say they don't book a room until they don't read online reviews beforehand.
Positive or negative, hotels and other accommodation facilities need to use the feedback in constructive ways. When trying to tailor a consumer-centric approach, hotel managers have to analyse guest feedback and adjust their strategy, products, and services.
Of course, fixing the issues pointed out by previous guests will help hotel managers lower negative reviews and boost the levels of satisfaction of future guests.
Negative experiences will count more than positive ones
A common mistake in the accommodation and hospitality industry is the manager's unwillingness to fix existing issues inside their facilities. Because they think unhappy guests are unlikely to influence others in the decision-making process, they forget the importance of a guest-centric approach and a streamlined customer service experience.
In fact, unhappy customers are more likely to give a negative review on profile platforms. Happy customers will forget they had a great time in your hotel, but unhappy ones will want to let others know about it. And considering the fact travellers search for online reviews before making such decisions, a guest-centric approach will ensure that your establishment is not under the spotlight with its flaws.
Customer-centric approaches help differentiate establishments
Not all hotels are created equal. But what truly differentiates similar establishments is how attentive and careful of each guests' needs these facilities are. For instance, in certain regions of the world like Saudi Arabia, the luxury hotel industry is booming. With a variety of options to choose from, it's easy to assume that all these facilities' services are above average. But luxury is not a guarantee that consumers will leave those businesses happy and eager to return. Human touch and guest-centric approach seem to be the recipe for success, in their case.
But luxury is not a guarantee that consumers will leave those businesses happy and eager to return. Human touch and guest-centric approach seem to be the recipe for success, in their case.
The success story of Shaza Riyadh can be a source of inspiration for all luxury hotel managers in the world. Other luxury hotels around the world like The Savoy in London or the Mayfair in LA follow a similar approach themselves. Built around their guests' needs and expectation, and garnished with luxurious touches, the facility emphasizes the need for hospitality each guest has when checking-in, in a hotel. The luxury offered by these facilities should only come as a bonus, a perk.
Hotels should focus on offering additional services like gym access, included meals in their packages and wellness and SPA facilities. Most hotels even include kid's clubs and other similar perks, to make each guest's stay as relaxing and unforgettable as possible.
But they shouldn't forget about the human touch. It has the power to swing even the pretentious ones to satisfaction and positive feedback.
Poor customer service makes accommodations lose over $1.6 trillion
Considering the fact that guests always look forward to having a relaxing time and enjoy impeccable services when hosted in their hotels of choice, poor customer service has the potential to make facilities lose big amounts of money. A study conducted by Accenture shows that poor customer service costs the different industries in the US more than $1.6 trillion a year.
Both existing customers and prospects are unlikely to choose accommodation facilities with poor customer services. This will create a huge loss in the niche. For hotel managers that are only moved by facts and numbers, this is a strong motivator to improve this part of their businesses.
Key-strategies for boosting your hotel's guest-centric approach
There are some fool-proof strategies that will help hotels managers improve customer service. It all depends on making team members empathetic and engaged, problem-solving oriented and increase their skill level. In fact, specialists identify four stages of becoming guest-centred in the accommodation industry.
CRM – the implementation of a digitalized and effective system to focus on extracting more value from existing customers.
Responsiveness – working actively on gathering guest feedback and adapting products and services to it.
Engagement – a keen focus on maintaining good relationships with consumers and offering delightful experiences, depending on their wants and needs.
Creativity – finding inspiration in customers' needs and desires in terms of accommodation, and designing new products accordingly to them.
Also, specialists advise hotel managers to have a backward approach to the matter. Instead of thinking about what can guests offer your establishment, as a hotel manager, you should focus on improving their experiences and market those accordingly. The change of view should be visible in the marketing plan as well.
Business experts from the Harvard Business School claim that a successful change in becoming guest-centred is adopting an outside-in view, instead of an inside-out one. The lens of the customer will offer hotel managers a completely new view of their establishments and the opportunity to improve their customer service to perfection.