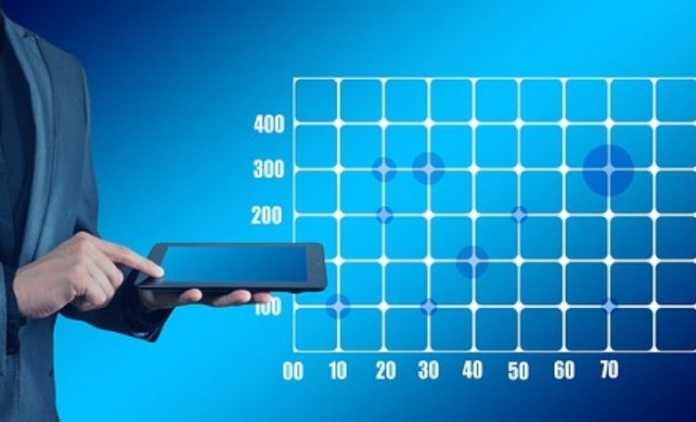 Touch screen monitors are an important part of all businesses POS system. They help to save time and reduce clutter in the point of sales area. Touch screen monitors for Point of Sales system vary in shapes and sizes.
You must get one that matches your business needs because they help make the checkout more efficient. This article will explain why you need a touch screen monitor and the best ones to buy.
Why Do I Need a Touch Screen Monitor for My Point of Sale?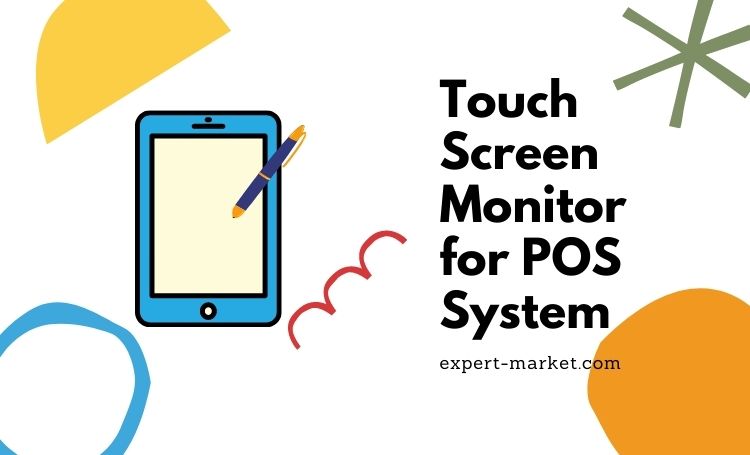 According to, POSQuote.Com, Touch screen monitors for point of sale in your business are a must. These devices help you save space as well as improve your efficiency. They provide you with too many benefits to ignore. These advantages include
Space Management – touch screen monitors effectively eliminate space-consuming hardware devices and free up desk space for you. The extra space makes your work station look more put together and less clustered.
They are easy to use – as opposed to the traditional point of sale systems that used keyboards and mice, the touch screen uses a familiar graphic interface. The ease with which you can communicate with your touch screen monitor reduces customer wait time and improves efficiency.
They can be adapted to suit your business's needs – touch screens allow you to modify them to meet your needs. You can scale them up easily in the future to suit the changing priority of your business.
They are easy to clean and maintain since they lack groves that potentially harbor dust.
Faster processing time – touch screen monitors are faster at processing your customers' orders than their traditional counterparts.
Using touch screen monitors allows your customers to append their signatures on orders easily.
What Categories of Touch Screen Monitors for Point of Sales are Available?
There are three main technologies touch screen monitors can come in. The one best suited for your business will be determined by the type and needs of your business. These touch screen monitor technologies are:
Resistive Touch Screen Technology
This is the most common and affordable touch technology available for POS monitors. These monitors with resistive touch screens have two thin screens that are separated by a thin gap. This gap helps to indicate the position of the cursor.
When you tap the screen, both screens recognize the location of the tap and adjust accordingly. Resistive touch screen monitors are well suited for restaurants because of the ease of activation. The technology can be stimulated by anything, from the finger, pen caps, credit card and even stylus. Provided the object activates the connection, the screen will be stimulated.
Some Common Touch Screen Monitors that use this technology are
POS-X ion Fit – this pos monitor has a sturdy yet slick design and is great for Restaurants and small businesses. The sturdy base can withstand rough usage, making it a wise choice for long term use. The Ion fit comes with a three years warranty and two days advance exchange.
Features
The Ion fit resistive touch screen monitor has a screen size of 15". The screen size is large enough to display your point of sale software easily.
It comes with an inbuilt 5-wire resistive technology that further boosts the touch precision.
It also has optional accessories that improve its functionality and manage the workspace at your checkout. The accessories are a biometric reader, a three-track credit card reader, and several customer displays.
It has a USB interface allowing you to activate the USB function at any time.
It is great for restaurants and small businesses and comes with three years warranty.
1517 POS Touch Screen Monitor
This touch screen monitor has all the features you have come to expect from the Elo brand. The 1517 POS Touch screen monitor is perfect for retailers, restaurants, and businesses that require a monitor with accurate touch screen functions. The touch screen monitor possesses advanced technology that improves its energy efficiency and overall design.
Features
It has a 15″ touch screen and a stylish design that makes it perfect for displaying your pos software
It is sturdy and has the touch screen sealed in the LCD that gives it more protection.
The monitor uses Accutouch resistive technology and can withstand
the hustle and bustle of your business.
The Elo 1517 touch screen monitor comes with three years of warranty coverage.
Capacitive Touch Screen Technology.
The capacitive touch technology makes use of capacitive wires on top of the monitor screen(source). The screen identifies electric touch signals. When you touch the screen, you conduct an electric current that alters the capacitance. Through this change, the screen can pinpoint the location of the touch.
Capacitive touch screens are usually brighter than resistive touchscreen monitors. one disadvantage of this technology is that it restricts the number of ways you can interact with the device. They are mainly used in gaming centers and service kiosks.
Some Examples of POS Touch Screen Monitors with this technology are
1529L POS Touch Screen Monitor
The 1529L POS Touch Screen Monitor made by Elo is very strong. It features a sturdy base to prevent the screen from wobbling. The touch screen has two-channel speakers and an easy to clean screen that is liquid-resistant
Features
It is energy saving
It has a 15″ touch screen that displays high-quality graphics.
It comes with a sturdy base to prevent it from falling over while in use.
Have three years post-sale warranty
Comes with multiple mounting options, i.e., VESA, wall, or desktop.
The touch screen can be used in multiple business environments such as kiosks, gaming centers, airports, and even restaurants.
2201L Point of Sale Touch Screen Monitor
It is a versatile touch screen monitor that can adapt to any business environment, from kiosks to gaming centers. The 2201L touch screen point of sale monitor is both sleek and strong. It helps you save POS space while providing you with a high definition graphical output.
Features
22″ LCD touch screen. It has a larger screen size than most of the other touch screens
It is durable and has multiple touch capacity
It comes with a USB interface and a three-year warranty.
Infrared Touch Screen Monitor Technology
The Infrared touch technology employs beams of infrared light in its design. The screen can pinpoint the location of the touch by tracing the area where the beams where broken. The software is sensitive to fingers, pens, and generally anything that touches the screen
The infrared technology features bright colors due to the lack of an overlay. To make them even more durable, the touch screen monitors that employ this technology can be sealed. The sealing process makes infrared touch screens stronger than resistive and capacitive touch screens.
Infrared touch screen monitors can withstand tough environments; thus, they are used in operative rooms, ATMs, and many more.
Some Examples of POS Touch Screen Monitors that employ this technology are
Elo Touch System 1928L Monitor.
The Elo 1928L touchscreen is suited for rough environments. These touch screen monitors are very responsive and easy to clean. It spots an Ipx1 seal that makes it even more durable.
Features
19″ touch screen monitor with a clear display.
The monitor remains reactive even with gloves on this; it reduces the risk of contamination in hospitals.
It is cost-effective.
It is great for Point of Sale software that require high video input.
It comes with a three-year warranty.
What Should I Consider While Choosing a Touch Screen Monitor for My Point of Sale?
Before you rush off to purchase the nearest POS touch screen monitor, there are are a few points you should consider. These points help you make an informed choice. We have listed them down.
1. Your business type and needs – the kind of business you run will greatly influence your choice of touch screen monitor for your point of sale. Questions to ponder include
Is my business a large scale business?
What is my business type? Is it a restaurant, kiosk, gaming center, etc.?
When you have answered this question, you will anticipate what your business requires from the monitor.
2. What screen size will suit your desired display? Will it be a small size of 15″ or the larger screen sizes.
3. Will it be used in a harsh environment where it will be exposed to different elements?
You should be able to answer the above questions about your business and needs. The questions will help you choose the best-suited touch screen. Learn more about touchscreen technology at Quick Service POS Software and Hardware | RSS Technology Solutions.
Conclusion
Every business needs a touch screen monitor for their point of sale. These monitors come with extra features that improve efficiency and can be scaled up to meet your needs. The best POS touch screen monitor for you depends on several factors. Go ahead to use this article as a guide to help you select the best touch screen monitor for your business.