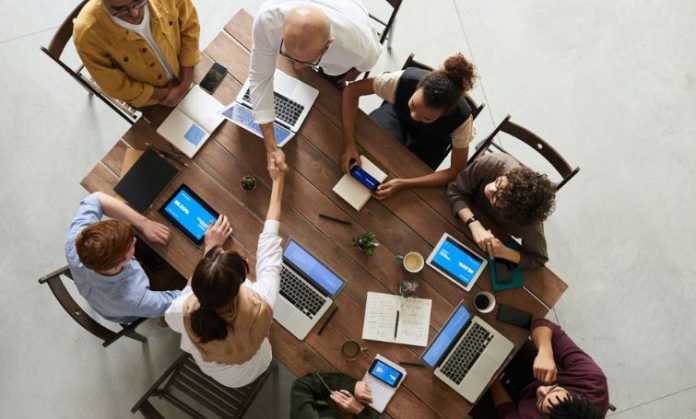 No matter what you do, conflicts will arise when you lead a team. When you're leading that team, your role in managing conflicts is essential. Conflict resolution and coaching can help you spot and prevent potential conflicts before they arise. With these skills, you will have what it takes to resolve conflicts.
According to the Peaceful Leaders Academy's program, developing your conflict management skills can help you succeed with your team. It will enable you all to work together to achieve goals, streamline processes, and cultivate effective strategies.
Benefits of Conflict Resolution and Coaching for Team Leaders
Every team is composed of individuals from different backgrounds with unique personalities. This naturally creates a breeding ground for conflict. Having the knowledge it takes to master conflicts can potentially help you avoid conflicts altogether or resolve them with greater ease when they do occur.
There are numerous benefits for team leaders when they engage in conflict resolution and coaching.
Improve Your Processes and Develop Stronger Goals
When a conflict arises with a team member, it helps you identify areas of improvement. Conflict management allows you to engage your team and have them speak freely about their issues. You can all come together with input on how to effectively resolve problems by using the feedback you gain. Putting it all on the table helps everyone see the bigger picture.
As a leader, you'll see what's working, what's not, and how to pull everything together cohesively for a stronger team. In doing so, you'll have a clearer picture of your goals and form a united front to make them happen.
Transforming Teamwork in a Positive Way
With so many different personalities thrown together, you must know how to resolve team conflicts. Working to find a positive solution for all involved parties is imperative to keep the team productive.
When you help resolve conflicts, you help your team improve how they collaborate. You also improve team morale and productivity. Even better, you can use these solutions with the rest of the team to keep the entire unit strong as you all work towards achieving success.
Prevent Conflicts Later
While it's true that some personalities go together like oil and water, when you understand conflict management, you can find positive solutions. You'll also be able to spot patterns that have the potential to result in conflict. Relying on the previous solutions you created can help prevent conflicts from bubbling up to the surface again.
Leaders who learn to prevent conflict can keep tasks on schedule and create a productive working environment. They'll also be able to boost morale and cultivate a positive experience for everyone on the team.
How to Incorporate Conflict Resolution as a Leader
When leading a team or an entire organization, you should know that you have options for conflict resolution and making it work effectively. Here's how you can use conflict resolution in your workplace:
Start by Assessing the Situation
Your role in conflict management is to resolve the conflict as quickly as possible. Ideally, you should spot it before it occurs. If you can't prevent it, take a look at the situation and identify potential solutions with the team members.
Intervene Only as Needed
You may not need to intervene in every conflict. Team members may be able to resolve these issues themselves, especially when the conflict is minor. Only intervene when there's a conflict where a solution isn't immediately apparent for the team or the conflict is disrupting workflow.
Establish Guidelines and Keep Them in Place
Nip things in the bud by setting rules for the team to prevent conflicts. Encourage respectful conduct or create a system of accountability for errors. This can keep your team from getting into trouble. You should set a standard of behavior that you expect from everyone. Follow the standards and hold the team accountable to those standards. When everyone knows what to expect and how to conduct themselves, it should keep conflict to a minimum.
Know How to Spot the Causes of Conflict
When you understand the causes of conflict, it can help you prevent it. If your company issues a change in processes, some of your employees may not easily adjust, while others won't miss a beat. Naturally, this can lead to conflict, but creating a training program for those needing more guidance can benefit everyone. Staying ahead of the conflict curve improves morale and reduces the chances of turbulence on the team.
Work with Your Conflicted Employees
When you have a conflict between employees and must intervene, work with them. Collaboration is a key skill for leaders, so you will want to work with them to find a viable solution. Be the mediator that helps each team member come to an understanding and develop a solution that works for them.
Always Remain Neutral
During a conflict, no team member should feel like you're fighting against them or taking sides. Communicate your neutrality and your commitment to helping them find a solution they can all agree on as you help them work things out. When you show them you want the solution to be fair for each of them, it establishes trust in your role and ultimately helps them get on the same page.
If you're still unsure how to handle conflicts on your team, conflict resolution and coaching can help you fine-tune those skills.