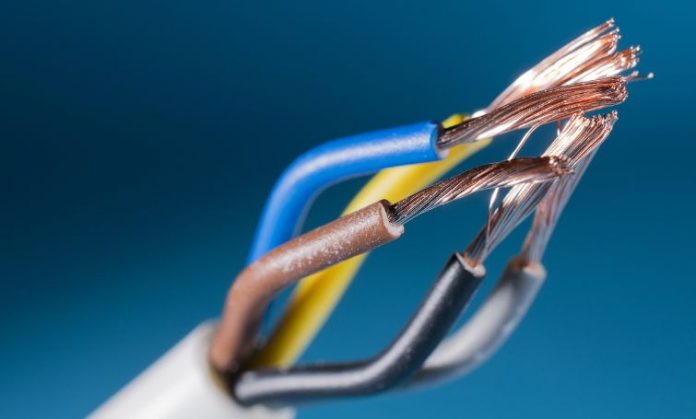 Rewiring takes time and effort whether you are talking about a commercial property or a residential one. Nevertheless, ripping out old wiring and replacing it with a newly installed electrical distribution system is something that is beneficial in numerous commercial settings. After all, like everything else to do with business premises, wiring does not last forever. It might be one of those things that business owners don't like to think about regularly but failing to rewire your premises could cost more in the long run than attending to any issues you may already be suffering from in the shorter term.
If you have been putting off having your wiring replaced or you have just moved into business premises and you have no idea about the condition of your wiring, then get a quotation for it to be updated for you. It may come as a pleasant surprise how little you may need to budget for in order to benefit from a full/part rewiring service, after all. Considering what the positives of having your business premises rewired might be? Read on to find out more.
Ensure Your Premises Are Compliant
To begin with, there are numerous rules and regulations surrounding wiring in business settings. Whether you have a factory that uses industrial equipment with a high energy demand or you simply have office space that is available to your workforce to plug computers into, you still need to ensure that your property complies with modern electrical safety standards. If not, then you could be inspected by the local authority where you work or even have a report to the Health and Safety Executive made about you.
Why run the risk of facing a penalty or – even worse, in the case of many companies – having an injunction issued that means you cannot use your business premises at all until remedial steps are taken? Non-compliance is a big problem for smaller enterprises especially, so never compromise on things like old power sockets, fraying electrical wiring or too many power splitters being used when more sockets should be installed.
Lower Your Expenditure on Energy Consumption
One of the most compelling commercial reasons for having your premises rewired is that it will typically save you money in the longer term. According to Goldfinch Electrical, a London-based firm of professional electricians who carry out work in commercial premises all over the capital, many business owners do not appreciate just how much they spend on inefficient wiring systems. When your property's wiring isn't up to the required standard, all sorts of inefficiencies start to build up.
Typically, you will notice that commercial wiring isn't running as it should because it hums or clicks. This is energy that is going to waste, not being used for running appliances and office equipment. As such, your premises will be drawing more from the mains electrical supply than would otherwise be the case. In other words, you end up spending more on electricity bills with old wiring compared with new. Want to lower your operational overheads? Simply rewiring your business premises is a good place to start.
Make Your Business Premises More Saleable
If you own your own headquarters, then it is an asset that is worth investing in and maintaining. Of course, not all business owners run their enterprises from a property they own, but many do. If you fall into this category, then one of the things you ought to consider about rewiring your business is that it will add to the potential sale value of your property.
Just like residential homeowners who have their property rewired, you will be able to produce evidence that your commercial premises are in good order if you ever choose to sell up. Whether this is because you want to sell your business or because you'd like to move to different premises isn't the point. Instead, what will count from any prospective buyer's perspective is that the property's wiring is in good order and won't require any work for some time to come. To put it simply, having business premises rewired every decade or so is a sound investment.
Keep Your Employees Safe
Regulatory compliance is important in all aspects of business. When it comes to something that is potentially dangerous, such as faulty wiring, it is even more crucial. Imagine just what an unenviable situation you would be in if, for example, an employee were to be shocked by your premises' electrical installation simply by plugging something in.
Remember, too, that it is not just about keeping employees safe at your business premises. In many cases, commercial properties are used as showrooms where guests might be in attendance. There again, you might have subcontractors or professional people who work from your premises from time to time. No business owner would like to be sued by a visitor who suffered an injury as a result of poorly maintained wiring when they can obtain sign-off on a rewiring project from an NICEIC-approved electrical installer.
Avoid Unnecessary Disruption
Please note that having your commercial premises rewired means dealing with the entire electrical installation on your terms. This means you can have the work carried out at a time that suits you. Perhaps you are planning on expanding your business in the near future, for example? If so, you might want to rewire your premises now so that additional capacity is available for extra workstations, additional production lines or even for an extension to your current set-up. Why wait until after you've taken such a step when rewiring would inevitably get in the way?Equally, business owners should ask themselves whether it is better to carry out preventative maintenance with a rewiring installation compared to waiting until a fault occurs. It is more often the case than not that rewiring solves problems before they occur. Fault finding, especially tracking down the cause of an intermittent electrical fault, can be hard in commercial settings. Therefore, rewiring before small issues become larger and more costly problems is often the most efficient way to proceed with commercial electrical installations.