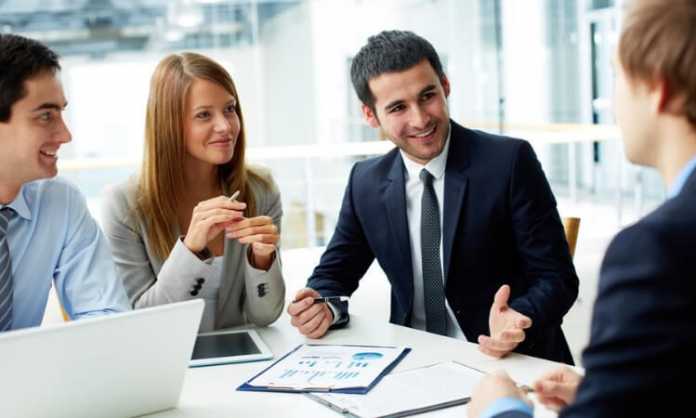 Whether you are selling a product or a service, every sales process goes through some cycle. While the length of this cycle varies according to industry, one thing remains the same.
Yes, to successfully complete a sale, you have to understand the process. A clearly defined sales process can streamline your business, increase sales volume, and ensure that you accurately project your business' revenue. As such, it is important that you clearly define, assess, and optimize your sales process.
The key elements of a sales process
While the specifics vary between industries, businesses, and the target market, every business' sales cycle comes with certain key elements. Here are these elements.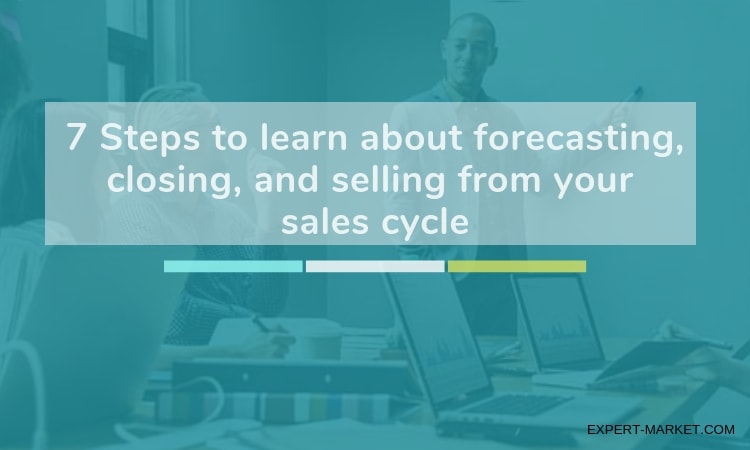 Step 1: Prospecting for clients
Before you sell your product, you need a customer to sell it to. Consider using your ideal customer profile as a guide for building a list of contacts who are likely to buy your products. This may involve a warm introduction, purchasing a list of leads, or researching leads either online or offline for prospects. Check out this site if you need help building a list of high quality and targeted contacts.
Step 2: Making initial contact
The next step involves reaching out to your contacts. You can do this via phone or email. At this stage, you should focus on introducing yourself and business. You may also use this opportunity to open up a dialogue about your prospect's needs and challenges. It is important that you are supportive and friendly as you work on building a rapport.
Step 3: Qualifying clients
To find out whether the prospect is the right fit for your product or service, it is important that you learn as much as you can about their pain points and identify how you can solve their needs. You can achieve this by asking qualifying questions, researching their needs, and developing a lead scoring model that gauges their likelihood of purchasing your products or services.
Step 4: Presenting your product or service
It is important that you pitch and present your product or service in a tailored manner with the goal of appealing to your prospect's specific needs. If everything goes well, this would be a great point to send proposals for your prospects' review.
Step 5: Responding to objections
It is natural for your prospects to ask questions, express concerns, and even raise objections to your products or services. Whether these concerns are related to pricing, time, or the product itself, this is your time to listen and respond to your clients' concerns. Think of your prospects' concerns as an opportunity to discover their needs, and tailor your offering to address these needs.
Step 6: Closing the deal
Deal closing is both a science and an art. It is important that you hone your deal closing techniques so you can get total buy-in from your prospects and convert them to buying clients.
Step 7: Asking for referrals
It is important that your customers are happy with their purchase. You may want to follow-up to see if there is anything you can do to help them get the most out of your products or services. If they are totally satisfied, this would be a great opportunity to secure repeat business and ask for referrals.
So what can you learn from the length of your sales cycle?
The average length of your sales cycle reveals something about your business. Tracking this cycle is the key to discovering the insights that you can use to optimize the sales process.
For instance, a customer can be stuck at a certain stage, thus prolonging the sales process. However, the longer it takes to close a deal, the more costly it will be to close a deal, and the more costly your sales process will become in terms of energy, time, and business resources.
Remember, a faster sale equals a faster payday. Thus, if you can identify where in the cycle things tend to slow down, you can figure out ways to resolve or eliminate the bottlenecks- and thus speed up the entire sales process.
Speeding up the sales cycle
1. Focus your effort on sales qualified leads (SQLs) that your marketing team has vetted and qualified. This will save you from wasting time on non-yielding leads.
2. Be upfront about your product pricing. This is the key to weeding out leads that do not have proper budgets while ensuring that you build trust and help your prospects understand the value of your products or services.
3. Cash in on social proof to boost your reputation. Remember, it takes time to win trust, and you can make this process easy by using social media to build your reputation as well as your products'.
Truth is, getting a sale across the finish line is anything but linear. This cynical path is the result of a competitive business environment in which the sales process is quite complex. The changing pace of sales, as well as customer needs, mean that revisiting the sales process is more critical than ever before. Dedicating time, energy, and resources can help you move your deals forward, shorten the sales process, and ensure that you sell more, and faster.