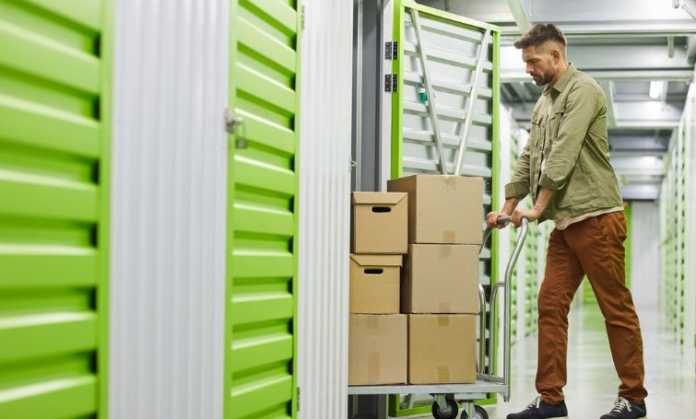 Enterprises across all sectors and sizes frequently face a shared predicament – identifying an optimal storage solution. This challenge, although essential, often remains unnoticed. But as your Calgary-based business undergoes rapid expansion, finding adequate space to store inventory, office supplies, documents, and equipment becomes increasingly crucial. In this regard, securing a storage solution customized to your company's specific needs becomes pivotal, not only for efficient storage but also to improve operational efficiency.
However, navigating the multitude of available business storage Calgary rentals can be overwhelming. Although a broad range of options offers flexibility, it introduces the additional challenge of sifting through each potential choice. Despite this, it's crucial to take the time to carefully assess each potential option to ensure you select the best business storage facility that offers the most value for your investment.  
This article explores essential factors to consider when choosing a business storage facility, ensuring it aligns seamlessly with your specific requirements. Read on.
Space And Storage Needs
Each business possesses distinct storage requirements. Thus, the initial step is identifying your specific needs. To start, consider the nature of the items you'll store, particularly their dimensions and volume. Moreover, are they sensitive items, like documents? Or are they more robust such as machinery? The type and quantity of items to be stored will guide you in determining the requisite storage unit size.
With accurate evaluation, you can get a unit that perfectly accommodates your present needs while avoiding unnecessary expenditure for excess space, considering that the unit size directly impacts the cost. Hence, while it's prudent to anticipate business growth and future needs, this should be harmonized with your business's financial capability to sustain recurring monthly or annual fees.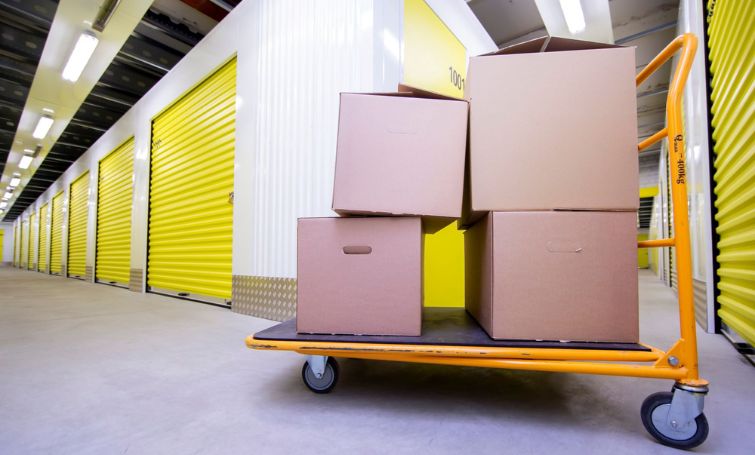 Location
The selection of a suitably located business storage Calgary facility is of utmost importance. For one, a storage unit near your business premises is highly advantageous if you require regular access to the stored items. This proximity helps facilitate smooth operations, eliminating the need for extensive travel to access important business inventory. On the other hand, you may consider facilities farther away if your business storage unit is designated for infrequently accessed items, especially if this translates to a reduced rental fee.   
Regardless of your chosen location, one aspect that should never be compromised is the safety and security of your assets. It's imperative to ensure your assets reside in a well-secured vicinity.
Security
As mentioned, the security of valuable business assets is crucial when considering storage solutions. The last thing you would want is to prioritize reduced rental costs only to overlook the potential risk to your business assets. It's worth noting that theft or loss of business assets can significantly dent your business' financial health and disrupt operations due to inventory unavailability when client demands arise. Therefore, security and safety should remain uncompromised.
Consider facilities with round-the-clock surveillance, individual unit alarms, and secure access controls. Furthermore, a brightly illuminated facility can discourage potential intruders and enhance your sense of safety when accessing your unit during after-hours.
Climate Control
Given Calgary's climatic swings, featuring warm summers and icy winters, it might be advantageous to opt for a climate-controlled storage facility. These specialized units offer a controlled environment with consistent temperature and humidity levels, which is especially important for protecting delicate items like electronics, documents, and certain types of inventory that require specific temperature conditions to preserve their quality.
By choosing a climate-controlled storage facility, you can safeguard your possessions from potential weather-induced damage and ensure their longevity.
Accessibility
To find the perfect storage unit, carefully evaluate your access requirements. Depending on the nature of your business, you may require 24/7 access, particularly for online order processing in industries like logistics. Alternatively, your business may only need access during standard weekday hours. That said, it's crucial to confirm that the operational hours of the storage facility align seamlessly with your specific business needs.
This consideration is vital to upholding operational efficiency since delays can occur if you have to wait until the next business day to access necessary inventory. However, keep in mind that facilities offering round-the-clock access often come with additional costs compared to those with more restricted hours. Hence, it's important to find a balance that meets your accessibility needs while considering your budget and value for money.
Insurance
Even with robust security measures, unforeseen incidents may occur. Therefore, ensure the storage facility provides insurance or accommodates third-party insurance. This small investment can provide immense peace of mind knowing your assets are financially protected.
The loss of inventory due to theft or other factors can be costly. Consider the implications of reordering from suppliers for items you had already accounted for. And depending on the scale of loss or damage, the financial impact on your business can range from minor to substantial.
For scenarios in the more severe category, it's worthwhile to have the assurance that your assets are protected. This way, you're insulated from shouldering out-of-pocket expenses associated with these losses.
Customer Service
Customer service can make or break your experience with a storage facility, and you'll want to be on the positive side of the equation. No matter how attractive its rates are or how physically appealing the storage facility is, if its customer service is poor, that should still be enough reason to choose another one instead.
Running a business is already stressful by itself, and the last thing you'd want is to have even more stress. As such, look for storage providers who are responsive, helpful, and knowledgeable. You should also feel comfortable asking questions and be assured that your needs are met promptly. With great customer service, you can expect smooth interactions, quick issue resolution, and stress-free storage experiences.
Cost
Cost undeniably plays a crucial role in any business decision-making process. While it's essential not to forgo the abovementioned factors for a more economical price, balancing cost-effectiveness and value received remains paramount.
That said, keep your budget firmly in mind while searching for a storage facility. Moreover, compare the rates and services of different facilities to identify a balance between cost and quality. Remember, the least expensive option may only sometimes represent the best choice, mainly if the reduced price compromises quality, reputation, and overall facility features.
Final Thoughts
Identifying the ideal business storage solution is a pivotal decision that profoundly impacts your operational productivity. Considering these tips, you are strategically positioned to select a storage facility that seamlessly integrates with your business requirements, fostering streamlined operations and bolstering efficiency. If you're still undecided and unsure, don't hesitate to engage directly with the storage facilities in your area. Their teams are eager to present their offerings, ensuring you secure a storage solution suited to your business needs.