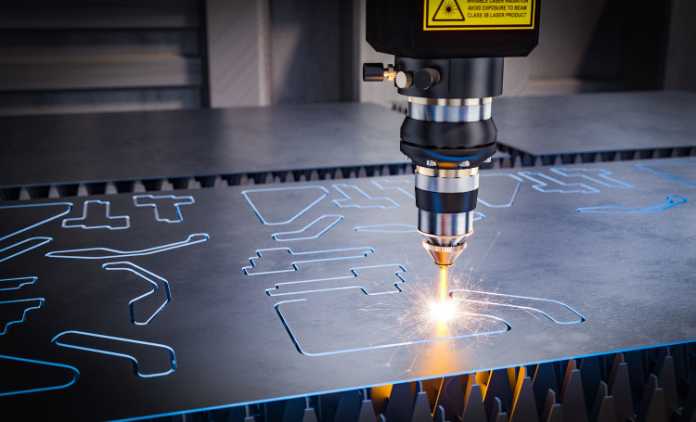 CNC machining technology is a process to control machine tools such as grinders, lathes, mills, and routers with the help of computer technology in the manufacturing industry. Here is your guide to CNC if you want to learn more about the process.
You will need to consider in detail with an analysis to understand the essential features of the meaning of CNC before you can practically apply the procedures. CNC stands for Computer Numerical Control precision machining, and it has had an impact on almost every industry vertical.
CNC Machining Technology
CNC precision machining is used in the manufacturing and production industries. The use of electromechanical devices is common to operate machine workshop tools with the help of computer program inputs. CNC machines are divided into two distinct categories: 3D printing technology and fused deposition modelling (FDM). CNC machining allows us to create parts and devices that are impossible to create manually.
3D printing technology includes stereolithography (SLA), selective laser sintering (SLS), selective laser melting (SLM), and direct metal laser sintering (DMLS), all of which are techniques for creating plastic parts and metals objects. Fused deposition modelling refers to a process where the material is fused, layer by layer in a specific pattern, to create a 3D replica of an object.
The FDM process uses a digital software file to produce identical prototypes. The term fused filament fabrication (FFF) is a substitute for the label FDM because the description of fused deposition modelling and the FDM acronym have been trademarks of Stratasys since 1992.
Practical Applications Of CNC Machining Technology
The aerospace, automotive, computer part production, dental, manufacturing, medical, motorsports, tool and die making industries use CNC machining technology. With the help of computer-aided manufacturing (CAM) and blueprints, CNC machinists set up and control CNC machine tool operations. CNC machinists assess and examine completed parts to make sure they are perfect, in addition to modifying the CNC process if the need arises. CNC machines produce colossal components and fixtures like automotive vehicle frames and doors and smaller parts such as medical instruments.
Software To Support The CNC Machining Process
CNC machining processes use specific software applications. The software ensures the accuracy, optimization, and precision of customized products and parts produced by the CNC machining process. Some of the most commonly used software include:
Let's take a deeper look into the features of each kind of software.
Computer-Aided Manufacturing (CAM) Software
Computer-Aided Manufacturing (CAM) software produces a plan of action to create an automated machine program to create customized parts and components. CAM software utilizes illustrations and replicas from a CAD program to enable a CNC machine to produce building blocks without the help of a machine operator.
Computer-Aided Design (CAD) Software
Computer-aided design (CAD) software helps engineers create 2D vector or 3D solid interior and exterior renditions. CAM software uses designs made by CAD programs to create the instructions to manufacture a component using the CNC machining method. Engineers can simulate products and determine optimal properties of the product with the help of CAD software.
Computer-Aided Engineering (CAE) Software
Engineers use computer-aided engineering (CAE) software in the development process. The development process includes the pre-processing, analysis, and post-processing stages to simulate an optimal product. CAE software incorporates capabilities for the engineer to simulate, plan, manufacture, diagnose, and repair specific parts of a product.
Integrated Software Platforms
Integrated software platforms incorporate CAM, CAD, and CAE software capabilities together to achieve specific streamlined goals for the final product. Engineers can achieve the entire production process using the same software from beginning to end.