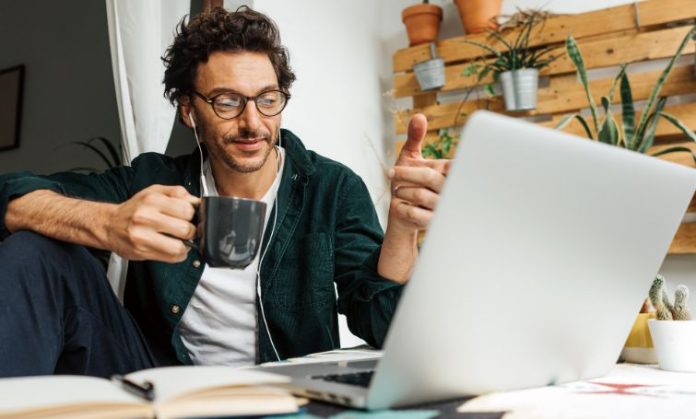 Since 2020, many of us have found ourselves working remotely or flexibly thanks to the pandemic. Some of us now only visit the office once or twice a week, while some see it only once a month. This culture shock—jumping from constant contact with colleagues to now only speaking to them here and there, when it's needed—works perfectly well for some people. 
In fact, for those who are happy with their own company and love to lock themselves into their home office as they plough their way through their daily tasks, then this new way of life is a godsend. However, for some of us, this isn't the case. As much as flexible working can have excellent benefits, it can also be an isolating affair. This is where flexible workspaces can be useful.
What is a flexible workspace and how does it work?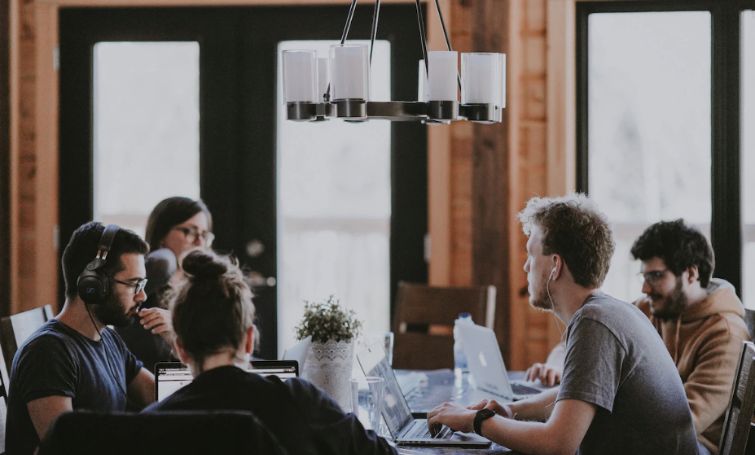 Put simply, a flexible workspace is a shared office space that can be used in a variety of different ways. As a rule, flexible workspaces are designed to provide employees with different working options and layouts, meaning that they don't have fixed desk positions and desks are not assigned to any particular person. Anyone using the workspace can choose the area that best suits their needs at the time.
Since they can be rearranged so easily, flexible workspaces can be changed to meet altering business objectives. They can also be modified to suit teams of any size, meaning that whether you wish to hold a small informal brainstorming event or host an important meeting with numerous attendees, it can be ideal. It is therefore not surprising that the amount of flexible working spaces is set to drastically increase over the next few years. 
A flexible workspace can offer many services and is ideal for flexible workers, allowing them to work where they want, when they want, and in the way they want. This freedom normally makes for a healthier, happier and more productive worker than if they were working in a traditional office. 
A flexible workspace will often feature an open-plan section, a quiet area, adaptable workstations, and shared amenities.
Why do flexible workspaces work so well?
A flexible workspace works so well because it removes a lot of the barriers and traditions that office-based people have to face. Firstly, in a flexible workspace, there are different areas for different tasks. If you need to hold a casual one-to-one meeting with a colleague then you can chat over coffee in one of the more informal areas. If you are trying hard to research something and need some peace and quiet, then you can head over to the quiet area where you will find it easier to concentrate. If you want, you can find a space where you can catch up remotely with the office via video link. As such, a good flexible workspace can give workers the freedom to be creative and to do the things they need to in the environment that they feel most comfortable in.
The benefits of using a flexible office space are often rather obvious from an employee's perspective. However, the flexible working space can also really help employers, as bosses are likely to see their team's productivity grow and their morale improve.