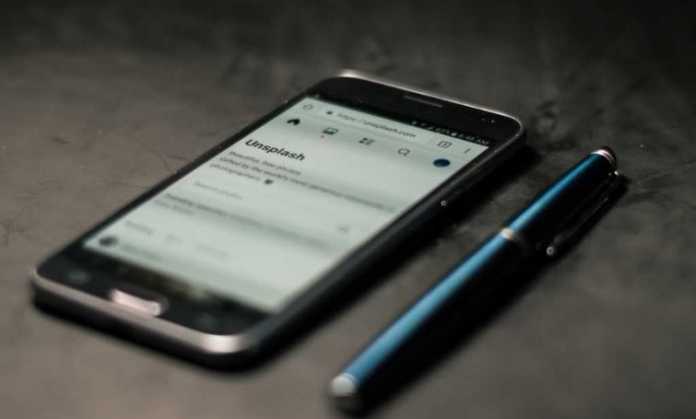 URLs are essential to share a story, promote a brand, or help your business grow.
Suppose you wrote a heartening post about a social cause, and midway when you were trying to include a URL, it showed you had exceeded the character limit. And you have no idea from where you should start deleting your post.
Confused about which tool works the best when Google URL Shortener has shut down? At times like these, URL shorteners are what you need the most.
In this article, we'll explain the definition and importance of a URL shortener and list nine of the best URL shorteners on the market.
What is a URL Shortener?
URL shortener you can say is a tool that can turn an oversized URL into a fresh, short version of it, without changing the destination of where the URL is headed. You can also monitor your link metrics using these URL shortener.
URL shortener will also be the simplest option if you only need to create a short link. These link shortener helps you because longer links don't work well because they built many backlinks according to 2011 report.
Why Use a URL Shortener?
Links that are customised and shorter in length help you read, memorize, and type in a easier way. These shorteners can be used for spreading URLs on business cards, poeters, business cards and other print media.
Let's explore some of the benefits of employing a URL shortener:
URL shorteners make managing and sharing lengthy URLs simpler. It's especially true when exchanging URLs via mobile messaging apps or microblogging websites.
URL shorteners can assist you in avoiding URLs that are overly lengthy, unclear, or that comprise a maze of characters and digits.
Specific link shorteners let you make unique, branded URLs.
According to Backlinko, shorter URLs rank higher than longer URLs.
A well-customized URL also increases readability and helps readers know what the site contains.
Let's take a look at these impactful stats:
The top 10 links on Google have 37 characters.
Those in the top 20 rankings have approximately 35 characters.
URLs that are ranked in the top 30 have approximately 39 characters.
How URL Shorteners Work
These shorteners can be used to redirect a long URL by converting it into a short link format. The moment you enter a URL, the browser shows you an HTTP that pulls a website. So, you can say that both of these URLs are starting points to same result.
While creating your customized URL, make sure to choose dashes over underscores since Google's search robots read these URLs better.
Top 9 URL Shorteners to Boost Traffic
1. Bitly
Bitly can be used to make your link shorter anonymously and you can shorten as many links as you like.
It gives you the ability to track 500 branded URLs and 10,000 non branded URLs without paying anything. You can go ahead and know the place where the user is, clicks that your URLs receive and the top referrers.
Premium and business accounts are available, and prices start at about $500 per month. These enable you to obtain more in-depth analytical reports and generate as many quick links as possible.
2. Pixelfy
Pixelfy.me provides you with more than any other link shortener can. Through the Pixelfy URL shortener, you can embed tracking codes and retarget the audience you have created in a better way.
It also offers various link tracking options such as data analytics to boost your campaigns' performance. With it, you can track how many clicks your link got and how many leads it brought your company.
3. Clkim
Clkim offers many valuable link-generation features focused on interstitial adverts and monetization. These adverts take up the entire screen and cover the app or website interface.
This URL shortener helps you track your links and you can also customize them to make them branded. It is an excellent option for bloggers and affiliate marketers that are finding it difficult to maintain cash flow.
4. Polr
If you want to know a simple URL shortener than Polr can be used by anyone with little know how. It is built with open source software with PHP and Lumen that uses MySQL. This URL shortener helps you customize the URLs according to your specific requirements.
5. ClickMeter
ClickMeter is a associated with Rebrandly as a sister firm. It targets enterprise level businesses that are searching for advanced features in a URL shortener. A important feature like conversion tracking is one of the main selling factors of ClickMeter. You can buy ClickMeter starts from $29 a month.
6. Tiny URL
TinyURL was the most famous shortener in the market even before smartphones, and facebook. It is simplest URL shortener available. You don't need to register an account but there is no dashboard or tracking feature. This URL shortener is completely free.
7. IS GD
If you need an easy to understand and simple to use tool than IS GD is a great option for you. This shorterner is the fastest shortener available in the market. You just have to enter the URL and click the shorten button and that's all you need.
Another feature of URL is preview feature which helps in examining the statistics for your link. There is no need to worry about the your links becoming unavailable because they are permanent. You can also personalize and customize your links to make it fit your business website.
8. Ow.ly
You can integrate this URL shortener with Hootsuite's social media management tool. This URL shortener helps you manage your links by tracking their location, click through rate, and referral sources.
You can connect your Hootsuite account with OW.LY to manage your social media accounts and help them go with Owly's plans.
9. Buff.ly
This URL shortener is included in Buffer social media scheduling application. Any link that you attach with Buffly can be automatically shortened.
This URL shortener is great for your social media posts as it helps you to put the links easily and stop them from breaking.
If you want to get most out of your Buff.ly account you should get a Pro Plan for $15 every month. You can integrate Buffly to track link metrics and use a custom domain.
Conclusion
The type of URL shortener that you need can be dependent on how many active links, the capabilities of domain customization that it gives and how effective the analysis of the tool is. If you want to choose one among the many URL shorteners then Pixelfy and TinyURL are a fantastic option.
Ow.ly is excellent if you want access to reliable data tracking solutions, while Buff.ly is better if you intend to use your URL shortener for social media links. The choice is yours and depends on your business goals!