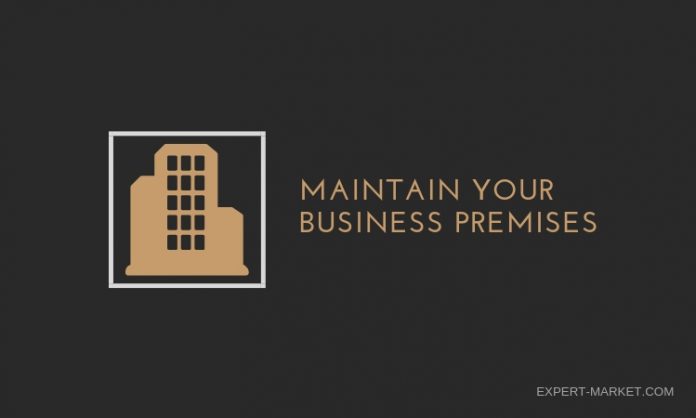 Small businesses might start off in someone's home office, garage or basement. But eventually, they have to move somewhere else so that they have room to grow. Moving into a new building means having businesses premises to care for. Whether you rent or buy your business property, someone has to look after it.
You might have a small office within a block or perhaps your company needs a sprawling warehouse. Either way, make sure you follow the essential steps below to keep everything working. Maintaining your premises is an investment in your business to ensure it stays in excellent condition.
Who is Responsible?
Before you start thinking about maintaining your premises, you need to work out who is responsible for what. If you own the property, it's very likely that it's up to you to take care of everything. However, there could be some exceptions.
For example, perhaps you own a unit with communal areas. Someone else might look after them, or it could be the responsibility of everyone on the premises. If you rent, your landlord might have someone who cleans and maintains the property. But you need to check, as you may be expected to do it.
Cleaning
Before you get into having to care for heating systems and other tasks, you need to keep things cleaning. Cleaning is something that will need to be carried out on a regular basis. Depending on the type of business, it might need to be weekly, daily or even more than once a day. You can hire a professional cleaner who is always on site or comes in when you need them.
On the other hand, some businesses rely on their employees to clean up after themselves. If you do this, you need to find ways to get your staff to take responsibility and share the load. Otherwise, one person will end up doing all the cleaning.
Repairs and Maintenance
You'll also need to ensure that repairs and regular maintenance tasks are carried out. These could range from checking heating systems to fixing dripping pipes. Some businesses might hire an onsite handyman. Or there might be one available courtesy of the landlord. You might also choose to hire someone as and when you need them. Many companies don't need to have someone around all the time.
Maintaining Unheated Buildings
Some buildings, such as parking garages, aren't heated. If your business resides in or owns an unheated building, there might be some particulars to think about. For example, if you have a sprinkler system, it's likely to be a dry one, so that the water doesn't freeze in the pipes.
You might also need to ensure that there is adequate insulation to help the building stay warmer without heat. It's also important to keep the building dry as much as possible.
You need to invest some time and money in maintaining your business premises. However, it might not be up to you to do all the work.