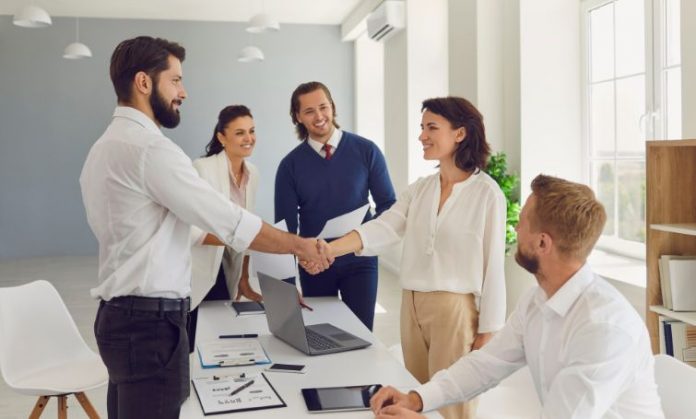 Hiring and recruiting are essential processes that identify the most suitable talent for the success of an organization. Amid various factors, hiring and recruiting trends occasionally shift, and employers should move with the tide to remain competitive and acquire the best talent. These factors include high-tech developments, changes in traditional job priorities, skills gaps, and remote work.
The following are hiring and recruiting trends you should follow in 2023.
1. Remote Working
In 2023 organizations will be better placed to provide prerequisite technology for remote workplaces to their employees in fields like tech and marketing. At the same time, most job candidates and employees are asking for the option to work from home to have a better work-life relationship, among other reasons. Likewise, organizations prefer remote work due to its efficiency in employee satisfaction and reducing overhead costs.
This provides a win-win situation for job candidates and organizations, and as a recruiter, you can't ignore this trend in 2023.
2. Zoomers in the Job Market
With every generation comes unique priorities and preferences. This is due to different life experiences that create distinct generational sub-cultures. In 2023, zoomers or Gen Z are beginning to enter the job market, and you should be accommodating as an employer. Gen Z's unique job priorities include:
Flexible work program
More use of social media
Great attention to the prospect of career growth in the organization
High values on ethics and transparency
As an employee, you should work toward being Gen Z-inclusive as long as their priorities don't compromise your cultural fit.
3. DEI
Diversity, equity, and inclusion is a policy that seeks to promote fair treatment and equal involvement of all people in the workplace regardless of the circumstances. Additionally, that is regarding any factor that may lead to discrimination, like race and disability. You should always provide a fair ground for everyone in the hiring and recruiting processes without favoritism.
To ensure you follow DEI to the letter, you should be willing to incorporate tech in your recruitment process. You can use Leadar, for instance, to find a diverse talent spectrum for your organization.
4. Virtual Interviews
Due to health precautions, accessibility, and logistical reasons, virtual interviews are here to stay. Recruiters save time and money, while job seekers benefit from interviews at their convenience. This trend emerged during the Coronavirus pandemic, and with the availability of quality videoconferencing software, like Zoom and Skype, the efficiency of this process has only improved.
Virtual interviews may have constraints like technical difficulty, distractions, and the risk of not meeting DEI requirements. Therefore, it would be prudent for you to organize in-person interviews in specific cases or embrace a hybrid process of both methods.
5. ATS
An Applicant Tracking System (ATS) is a software application that helps an employer manage and automate the hiring and recruitment process. An ATS will help you post your organization's job vacancies on various sites, send emails, and help screen CVs to filter out the most suitable candidates.
6. AI Combined With ATS
In 2023, AI is quickly becoming a commonplace term, and now with its addition to the ATS, the hiring and recruiting game has completely changed. When combined, AI and ATS can create a candidate persona, predict a candidate's capabilities, and judge candidates according to the ideal skills and qualifications to help hire the perfect candidate. Therefore, AI makes ATS more efficient for human resource managers, creating better hiring and recruiting acumen.
7. Skill-Based Hiring
Professionals now argue that the talent pool lacks soft skills like communication, leadership, and problem-solving due to automation. Conversely, technological advancements, like social media, and less human interaction are to blame. Most people are now book-smart but socially awkward, as these skills are barely taught in school. Worse, no level of automation has reached the extent of replacing human soft skills.
Therefore, employees are beginning to take a skill-based approach to hiring to narrow down the skill gap. Soft skills are much appreciated now more than ever, and it should be a huge priority for you as a recruiter.
8. Employer Branding
Employer branding is a recruitment strategy that involves building a good perception of your company to hire and retain top talent. A good company with poor employer branding can't attract or retain top talent. Hence, you should strive to have an excellent reputation out there. This will act as the value proposition to attract and retain top talent.
9. Talent Branding
On the other hand, talent branding centers more on the employee and is based on employees' experience in working for your organization. Though changing what your past or present employees feel about your organization is difficult, always try to provide optimum working conditions.
10. Mental Well-Being
It's no doubt mental issues are currently a global concern, directly affecting organizations. Therefore, mental health checks have become a common thing in recruitment processes. Nevertheless, behavioral interviews that try to predict future behavior using scenario-based assessment shouldn't be overlooked.
11. Contingent Workforce
The business world is highly unpredictable and can easily be influenced by unavoidable external factors. For example, the COVID-19 pandemic negatively affected business and led to the subsequent labor shortages we are experiencing post-pandemic. Additionally, with more preference for flexibility in jobs, employees are starting to go the agile workforce way to fill in whenever need be.
In 2023, you can leverage this trend to secure your organization from understaffing. It's time to hire more freelancers and build your agile workforce.
12. Social Media
Recruiters increasingly use social media to headhunt top candidates for positions in their organizations. Platforms like Twitter and LinkedIn provide passive candidates with whom you can start friendly communication to earn their trust. You can also easily find active job seekers posing as open for employment on their social media profiles, which makes them easily recognizable.
Notably, Facebook has added useful features where job openings are posted, while hashtags are common for Twitter users.
Conclusion
In 2023, companies are still going to be in a talent war. And with some sectors running out of steam due to labor shortages, employers will put out all the stops to acquire top talent. For instance, the digital, green energy, and healthcare sectors are experiencing labor shortages globally. So, employers in these industries need the best strategies to hire and recruit impeccable talent. By following these trends that top recruiters are using, you can rest assured of acquiring top-tier employees.