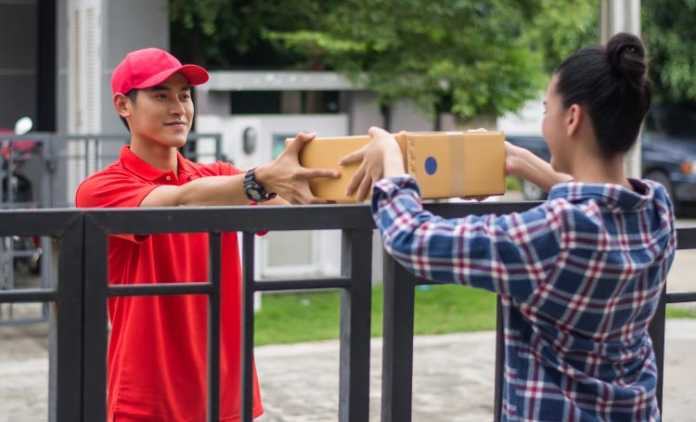 If you are a new business and you are going to be operating online, you have to ensure that you have a good delivery service. This is going to make sure that your customers have an enjoyable experience when they engage with your brand and this will make them much more likely to purchase from you again.
But, if you have never offered a delivery service before, there is a lot to learn. Instead of making mistakes and learning the hard way, we have some tips that can help your business. So, let's get started.
Allow Tracking
Customers want to be informed about their parcel from the moment they order. This means receiving regular updates on whether their parcel has been dispatched, as well as an estimated delivery date. When people have a busy schedule, they want to ensure the parcel arrives when they need it and when they are going to be in.
The best way to ensure a good delivery service is to allow customers to track their parcels. This keeps them in the loop and informed about every step of the process. But, you also want to ensure that they understand all of the terms used in a tracking system so that there is no confusion. This way, customers are going to be able to use a link and get updates of where their package is and how long until they can expect it to arrive. This is also going to mean that you will receive fewer complaints or inquiries on orders.
Package Items Well
A lot of businesses try to cut costs when it comes to packaging. Reducing the amount of packaging you use can be a good thing if the goal is to help the environment and reduce waste. But, you should never sacrifice packaging with the aim of lowering the amount you are spending as a business. Often, this has a way of coming back to you. In other words, it can mean that items are damaged during the delivery and this will often mean you have to foot the bill and offer your customer a refund.
So, always ensure that you package items well. You can still reduce the amount of packaging you use, but there are options that are padded and secure for items you are posting around the country. You are going to make sure that you have happy customers that receive their items in one piece. Parcels are often thrown around during delivery so you can never be too careful.
Offer Several Delivery Options
You are going to deal with a variety of customers through your business. For example, you are going to have consumers that are in a hurry to receive their items. They will be willing to pay more money to get their item quickly and know what is happening with their package. Then, there are going to be people that are more relaxed and would rather wait longer and not pay out a lot for delivery. The best thing you can do is accommodate all of these customers with several delivery options.
You want to choose a courier that is going to offer quick and economy-style delivery services. This is going to allow you to adjust your packages and how long they take to reach the customer. They are going to be happy with the rates they are paying and your business can be cost-effective too. You will have several couriers you can choose from in your area, so make sure that you do your research and find someone that is going to suit your budget and provide a good service to your customers.
Offer Contactless Delivery
After the last two years, the way we live our lives is drastically different. We are living through a pandemic and this is something to remember when you are offering delivery services. Customers want reassurance when it comes to your delivery process. They also want to make sure that they can still get deliveries if they need them.
It is going to be beneficial to detail how you are following the rules and dealing with deliveries during this time. You can explain the process you are using to minimize risk. In addition, it can be beneficial to offer contactless delivery. This is going to allow customers that want to avoid interacting with the courier drivers but still be able to get the parcels they need. Making your customers feel comfortable and offering them peace of mind will be important. You can use your website to show you are accommodating and taking customer care seriously.