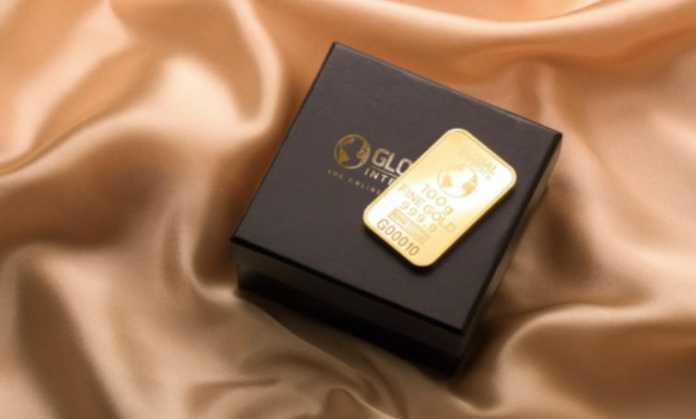 You can buy or trade gold bullion in many different locations. Online bullion dealers, real-world gold stores, and eBay are all popular choices. There are also other choices, such as internet advertisements, "gold parties," and hotel gold buyers, but you should proceed cautiously or perhaps stay away from them.
Because of the risks of dealing with an unfamiliar market, it's best to take advice from people who have invested in gold and its products for substantial periods of time. Heed the advice of people who have made long term investments in physical bullion or in futures, because they have more than likely experienced a lot of what the market has to offer.
The American Bullion website has representatives who are prepared to take the time to make sure that you are completely confident that you have the right information in order to properly think about a precious metals investment.
American Bullion remains a top-ranked industry leader. Please continue to read about selecting a broker in this review of American Bullion, and put these tips to use for you and your retirement funds.
If you decide to buy something, you can be confident that the general consensus among prior clients is that you will similarly receive top-notch customer care and the ideal items for what you require in a timely manner.
But, most importantly, be certain that the brokerage firm you select cares about your business. You don't want to hand over your life savings to a company who isn't keeping your best interest in mind, and if you feel as though your brokerage firm isn't handling your funds like you want them to, it's never too late to select another firm to handle your retirement account.
What Not to Do When Purchasing Gold
Alternatives include gold parties and internet ads, which are unsafe, unregulated, and aimed to provide you reduced pricing when you're selling. For instance, underpaying for jewelry is a prevalent practice with gold party firms. They even go so far as to determine the amount they're prepared to shell out for all jewelry on the piece with the lowest carat.
Checking to see if a gold buyer publishes current bullion prices so you can simply look up the price is one quick and simple technique to determine whether you should trust them.
What Qualities Should a Bullion Dealer Have?
Some of the characteristics you should look for in bullion providers include:
Reputation: Before making an online purchase, research the dealer's reputation by consulting reviews from sites like Google, among others. Yelp, and Trustpilot. Additionally, search for connections to a national mint.
Live Gold Prices: You should base the amount that you pay on the current spot rate for gold. Any bullion product should come with a premium, but it ought to constantly be based on the present spot price.
Great Prices: When purchasing or selling, compare prices. If you're selling your investment, it makes an enormous amount of sense to evaluate purchasing prices and acquire bids. Due to their history as a refiner and distributor, a reputable brokerage company may provide better pricing. They can typically cut out the middleman and pass on wholesale costs to their clients if they do a large number of transactions.
Some gold brokerage companies also provide matching prices, so if you can present them with a real-time quote from a trustworthy business that includes the current market price of gold or silver, they will promise to at least duplicate it and, occasionally, even offer to beat it.

Which type of gold must you purchase?
The numerous kinds of gold you may purchase and which varieties make better investments should be among your first lessons on the subject. Since you may purchase coins, rounds, bars, ornamental jewelry, and other goods, it might be useful to understand which investment items are most effective at safeguarding your money and increasing in value.
Bullion is the first word you should learn. Metal that is sold by weight is referred to as bullion. One fine troy ounce is the standard trade unit for gold bullion, and the same is true for silver. This unit is used regardless of the product's purity.
An American Gold Eagle, for instance, is only 91.67% pure but still has other metals and 1 troy oz of fine gold. Click here to read more about gold measurements and fiscal data. What is good gold, then, is the next query to be posed? Purity, another term for fineness, can be portrayed in a variety of ways:
In percentage terms, 99.9%
Decimal representation:.999
999 as parts per thousand.
It is a more exact measurement than karats and all of these terms relate to the same purity. The minimal fineness of gold that is recognized in international commerce is 995, although most investors demand 999 even 9999 (99.99%) purity. The refinement procedure is the only thing that differentiates them. For the majority of primary refiners nowadays, the difference among refining to 995 versus 9999 is insignificant.
The 995-purity minimum has a few exclusions. Despite their 9167 purity, US Golden Eagles as well as South African Krugerrands frequently appear in the global gold trade. Despite one ounce of gold coins as well as bars remain the most popular forms of the metal to buy and sell, different weights may better suit your investment objectives.
Grams of gold are sold by refiners including Pamp Suisse and Valcambi, for instance, in sheets of 1 gram pieces and 1 kilogram ingots of 9999 gold. Fractional coins (https://www.federalreserve.gov/econres/ifdp/files/ifdp1334.pdf), such as 1/10, 14, and 12 oz. choices, can make coins more accessible for investors on a tighter budget.
Gold You're Selling
Finding a trustworthy dealer is crucial when purchasing bullion, but it can be even more crucial when selling gold. Expect to receive a reasonable price which is close to actual pricing when you sell quality coins and bars.
Prices often increase as volume increases, but regardless of smaller transactions, you should demand a reasonable price to get the most out of your money. The primary use of gold is as a means of investment, and the aim of any investment is to provide the highest possible returns. When you choose to sell bullion, you cannot take any chances.