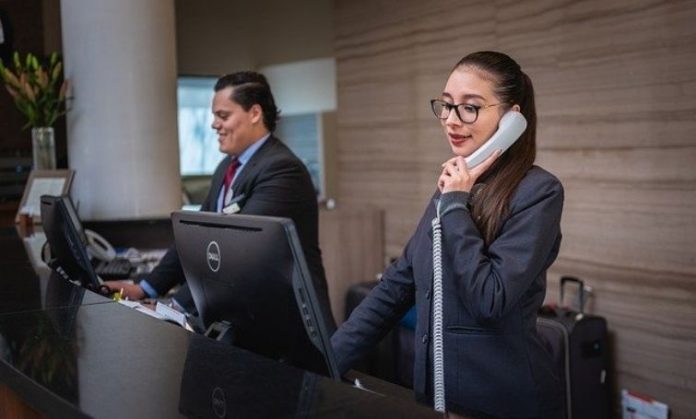 If your small business is growing, it might be time to hire your very first employee. But after working by yourself for so long, you may be feeling overwhelmed at the prospect. You might desperately need the help, but the hiring process can feel so long and confusing it's enough to put any entrepreneur off.
Luckily, we have some helpful tips and tricks to make this a little easier on you. Whether you're struggling with accounting and data entry interview questions or can't get your head around recruiting marketing personnel, this guide can steer you in the right direction.
Advertising
Don't limit your job adverts to just one platform. Make sure you post across a variety of sites and social media without forgetting to consider any networking groups you're a part of. You could even consider reaching out to fellow business owners, seeking out referrals.
When writing your job advert, try to be as clear and honest as possible. This will help you to attract the right kind of candidate. You should include a description of the job and a list of qualifications and characteristics you would like your new employee to have. Be as flexible as you need to, but if there are certain skills that are an absolute must, make sure you highlight them as unnegotiable.
Interview
The interview can be the most nerve-wracking part of the process for both you and your candidate, but some preparation can help everything go more smoothly. You may want to tailor your interview questions to each candidate individually. After all, their applications are bound to give varying levels of detail and there may be certain experiences or skills that you need them to expand on. However, some questions are likely to be the same for all candidates. Answers to these set questions can really help the right candidate stand apart from the rest.
Extra Tasks
It's never a bad idea to ask for a portfolio or prepare a task for the candidate to complete. This can give you a real sense of how they work and the quality of work they're able to produce. While this might not be relevant for all jobs, it's especially key for creative and marketing roles. However, you could consider setting a timed exercise as part of the interview for anyone who needs to work accurately with numbers as well.
Contracts and Payroll
Once you've found your ideal employee, don't forget there's a whole lot of preparation you need to do behind the scenes. From a contract of employment to payroll and taxes, you'll need to make sure these technical details are all in place before your new hires start. Failing to put these measures in place can leave you in difficult situations further down the line, especially if you aren't able to send out your employee's payslip on time. If you need help with the legal side of things, consult a professional to avoid any unwanted loopholes in your contract.