When you first open your own business, it is an exciting time filled with uncertainties, big decisions, and plenty of challenges. As your business starts to find its stride, grows its customer base, and hit all those milestones you set, the internal and operational dynamics can often change. It's at this point that it's normal to start asking whether it may be time to expand and hire more employees.
So, here are three signs that show it may be time to hire more employees.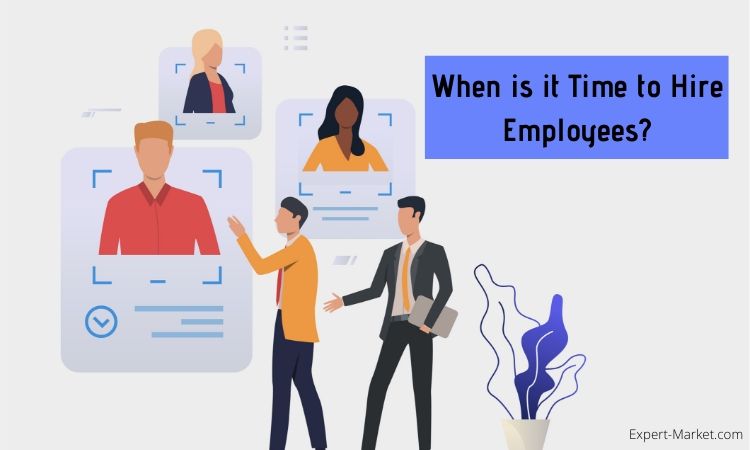 You Notice a Drop in the Quality of Work
If you start noticing mistakes, oversights, steps being missed, and just a lack of attention to detail, it may not be the fault of your employees. Often this can be a sign that your employees are feeling stretched too thin and are overwhelmed by their duties and responsibilities. It's a good idea to speak to them in an open manner and ask them how they are feeling, and if indeed they are feeling overwhelmed.
You Aren't Able to Take on Additional Business
The main goal of any company is to grow and be successful, so what happens if you find yourself having to turn down new clients and additional business? This obviously isn't the image you want to project to customers, but at the same time you need to be able to follow through on services and products. Turning down additional business is another big sign that it's time to expand and hire on more employees.
You Need to Create New Job Positions
Another big sign is the need to create new job positions that didn't exist in the company before. Again, this usually goes hand-in-hand with growth, so it's important to recognize when it's time to create these new roles.
Consider Creating an HR Department
As a final tip, another thing you'll want to consider is the creation of an HR department. With all the new staff you plan on hiring, it's going to get harder to stay on top of training, employee relations, tracking holiday and sick time, and so forth.
This is where an HR department can step in and alleviate some of the stress and responsibility. It also helps ensure that employees are being looked after, and therefore kept happy.
So, how do you hire qualified HR staff? A HR staffing agency can prove to be extremely useful in this situation.
You can create an entire HR department with the candidates they send over, plus you will know they have the training and experience needed to run things. They can be brought in on a temporary to permanent basis, allowing you to feel confident in your decision.
Reacting When the Time Is Right
As a business owner, a big part of your job is to react to the market, the demands on your company, and the challenges facing it in that moment. Being aware of the demands currently being placed on your staff and recognizing that it may be time to expand can help your business to stay profitable.