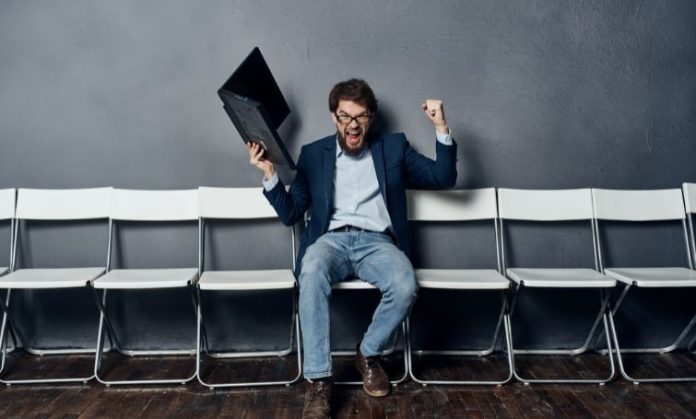 Software development is one of the fastest growing industries on the planet. The smartphone has made apps a must-have accessory for big businesses in all sectors, and a way for startups to disrupt any marketplace.
The various roles in the field can bring in some excellent salaries if you have the right experience and qualifications. Here are the ten highest-earning jobs in software development today.
1. Data Security Analysts
This job role is always in high demand, and most data security analysts can expect to earn $125-$150k a year helping protect software and data infrastructure from online threats.
Application security testing is one of the fastest growing sectors of software development, as more and more apps enter the marketplace. Take a look at ForAllSecure's guide to application testing, and why the data security sector is growing into a large part of the software development process.
2. Big Data Engineers
The key to success in software development is to be scalable. Being able to handle big projects and sift through large amounts of data to form insights and analysis to support innovation, and inform decision-making, is a valuable skill.
Big data engineers are commanding big fees from big businesses. Average incomes float around $160k, but the big players in the software development field are known to top $200k for the right candidate.
3. DevOps Engineers
These software specialists work in multiple departments to help bridge the gap between the development and operations teams. They develop and enhance software across the business to boost productivity and speed up processes at all stages of software development.
Because DevOps need a range of skills they are well compensated in the industry, commanding salaries of $120k plus. They need to have experience in multiple coding languages and security systems.
4. Data Architects
These experts are responsible for the processes that are necessary for businesses that need to make big strategic decisions. They manage data storage centers and organize the data and maintain security. The data they generate gives the business the information it needs to plan for the future.
They can earn up to $150k a year, but it is a very demanding job. The skills a data architect needs are more than just technical; they need managerial skills too as well as a knowledge of the business.
5. App Developers
The fastest growing sector of software development is in the mobile space. Smartphones have quickly become the world's most popular consumer devices. The apps that run on these small computers are some of the most valuable pieces of software in the world.
App developers can often command salaries in the $120k range, but many startups offer stock options in the company for a reduced wage. If you work on the right app this could be incredibly lucrative.
6. Data Scientists
The members of the software development community often have degrees in advanced mathematics or computer science. They are capable of analyzing data from multiple sources to create statistical models that are used to refine existing products or develop new ones.
As well as computer science skills they need managerial skills and business acumen to provide their employers with informed analyses. Expect to make around $130k, and even more in a large company.
7. Full-Stack Developers
This job needs a bachelor's degree in computer programming or computer science. They work on software for each end of the stack; developing back-end logic and user interfaces utilizing their skills and knowledge of both the back-end and the front-end of the application.
With experience in multiple coding languages, full-stack developers average $100k a year. To push past this a developer would need experience and proficiency in Python and CSS.
8. System Engineers
Experienced and fastidious system engineers are always in high demand. They look after the technical infrastructure that underpins the entire business and makes everything else possible.
With strong communication skills and the ability to maintain the hardware and software that powers a modern business, systems engineers can command $110k annually and upwards.
9. Site Reliability Engineers
The SRE performs a crucial role in a software development business. Site reliability engineers are responsible for monitoring the performance of a website or app for its efficiency, latency, and capacity. They are also expected to do some coding and software development to help tie together the operations and development sides of the business.
Either working in a technical support team or as part of a software development project, SREs can earn up to $125k a year. Big projects can offer bigger bonuses, depending on experience.
10. Data Warehouse Architects
Large-scale data projects require large-scale storage solutions. Data warehouse architects design data storage solutions that help businesses operate or run testing programs.
The average salary is around $130k, but you will need a master's degree in information systems or software engineering for the role.
With the right qualifications and a few years' experience, it can be easy to find a six-figure salary in software development. This is one of the reasons so many young people are switching to computer science majors, their future looks brighter in software development.