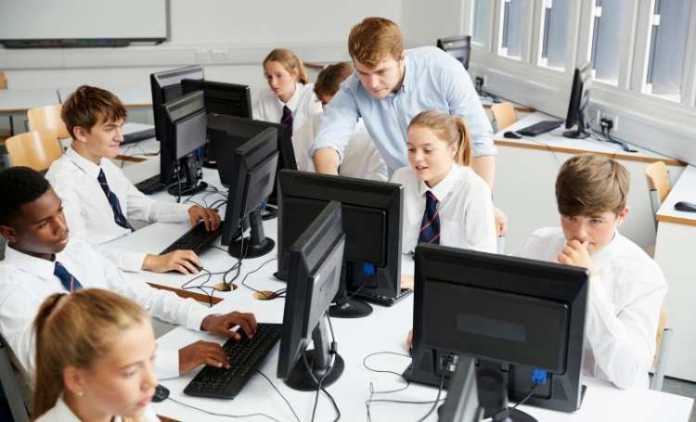 For as long we can remember, uniforms have been worn in all kinds of environments, such as the workplace, school, and other professional spaces. Uniforms have been proven to be advantageous and effective in several ways. However, there are some drawbacks too. Here are some of the pros and cons attached to having a uniform for employees.
Pro – Integral Part of Marketing and Branding
When customers enter an office or store, employees wearing a uniform are easily recognizable. Whether it's a work polo shirt or a jumper, uniforms are designed to advertise a business, as well as play a huge part in the overall branding. A uniform looks professional, boosts your reputation, and gives your business a polished image. If you're looking for a provider to supply uniforms for your brand, check out Screen Textiles. They are specialists in wholesale t-shirts and t-shirt printing. They also sell printed headwear, workwear, and sweatshirts.
Pro – Beneficial for Employees
If an employee wakes up late and has minutes to spare to get ready, having a uniform in place will mean they aren't wasting time scouring their wardrobe for something to wear. Finding an outfit to wear to work can increase stress levels and get an employee's morning off to a bad start. A uniform is not only an effective tool for boosting company morale, but your employees' stress also will diminish as a result. Uniforms also create greater equality amongst the workforce.
Pro – Provide Protection
Depending on the business you run, there are all kinds of health and safety risks that employees need to be aware of. A uniform is a necessity to protect employees in some roles. Firefighters, for instance, wear uniforms made from highly durable material that keeps them protected as they fight fires. The same can also be said for those who work in security roles and in law enforcement.
Con – Uniforms May Hinder Performance
If you scrimp and save on uniforms for employees, this could hinder productivity in the workplace. You should never go for the cheapest option as it could be itchy and of poor quality which may hinder performance. If your employees are physically uncomfortable wearing the uniform, they may not perform their responsibilities as efficiently as they should. Make sure you invest in good quality material, as it will not only feel nice on, it'll represent your brand in the best light possible.
Con – Low Self-Esteem
You may not be aware, but your uniform may affect your employees' confidence and self-esteem. If you decide to go for something quirky and use striking colors and patterns, your employees may not feel comfortable wearing it. You want your team to feel proud of your business, not resent going into work, so choosing the wrong uniform could have consequences. If any of your team have body confidence issues, they could be exacerbated because of the uniform you've chosen.
Ultimately, the final decision comes down to you when it comes to uniforms for employees. You should weigh up the positives and drawbacks first, so you can be confident your employees will benefit.