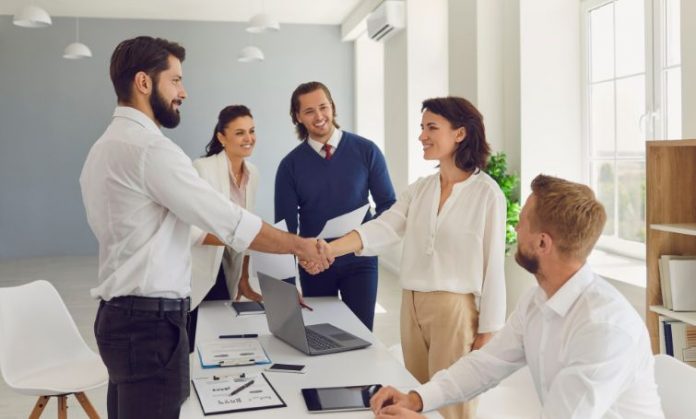 Human Resources management is about more than recruitment, benefits, and payroll. It's about facilitating a productive team of employees who are happy and fulfilled in their work. HR management provides the framework for all HR activities by creating processes and policies that streamline internal HR tasks and create an organized working environment.
HR management also helps companies attract and retain employees, which is essential to business success. This blog post from HR Coach will explain the importance of HR management, what it looks like in practice, and how you can implement a solid HR management strategy in your company.
Why Is HR Management Important?
HR management is crucial to all aspects of a company's operations. Companies that do not have a vital HR function in place face several challenges that put them at a strategic disadvantage relative to their more organized competitors.
These challenges include but are not limited to a lack of employee engagement, low retention rates, poor employee productivity, and a shortage of high-quality applicants for open positions. HR management is not a standalone department that can be ignored. Instead, it is an integral part of the company's operations.
The Importance of a Solid HR Strategy
To ensure that your company's HR functions are efficient and optimal, you should implement a solid HR strategy that provides structure and direction. A good HR strategy can be a source of strength for your company by providing employees with a clear understanding of their roles and responsibilities and outlining the path to career advancement.
It can also help to attract and retain top talent by conveying a positive corporate culture while highlighting the benefits of working at your company. Your HR strategy should consist of four parts:
Organizational design – How is your company organized? What departments do you have? How are employees assigned to teams? 
Human capital management – How are employees recruited, onboarded, and retained? 
People development – What internal training opportunities exist for employees? Are there programs for career advancement?
HR Activities That Help Establish an Effective Framework
Several HR activities can help you to establish a practical framework for HR management. These include, but are not limited to, the following:
Developing a solid hiring process – A well-defined hiring process can help you to attract the best talent while mitigating the risk of hiring mistakes. A hiring process will typically include a job description, a candidate screening process, a selection process, and an onboarding process.
Creating a comprehensive benefits package – It is essential to provide employees with a benefits package that meets their needs and makes them want to stay with your company. This includes health insurance, paid time off, and retirement savings plans. 
Creating a transparent employee onboarding process – New employees will want to know their roles and responsibilities while still in the hiring process.
Recruiting and Onboarding New Employees
HR activities do not stop after you've found the perfect candidate for an open position. To retain high-quality employees, it is essential to have a robust recruitment process.
A good recruitment process will attract a diverse pool of qualified candidates and help you to select the best candidates for the job. This description should outline the requirements for the job and provide potential applicants with an idea of what the position involves.
It is essential to write a job description that is inclusive and invites interested candidates from diverse backgrounds. After creating a job description, you should create an application process that collects the information you need while screening out unqualified candidates. Application processes typically consist of an online form and a finished application.
Employee Engagement and Retention Strategies
One of the most critical aspects of effective HR management is keeping employees engaged. Engaged employees are loyal employees who are happy with their work. They are more productive and have a lower rate of turnover.
Engaging employees can be challenging, but it is essential to remember that every employee is different, so you must find ways to engage your team that works for everyone on your staff. Here are some tips for keeping your employees engaged:
Create an inclusive and positive work environment – Invest resources in creating an inclusive and positive work environment where employees feel comfortable expressing themselves, making mistakes, and learning from their experiences. 
Outline clear paths to career advancement – Make sure there are paths to career advancement within your organization that employees can follow to advance their careers. 
Offer meaningful benefits – Along with a solid salary, offer employees meaningful benefits that help them to balance their work and personal lives.
Conclusion
HR management is an essential function in any company. It can help to foster the company culture and retain employees. By investing in effective HR management, you can help your company to succeed. HR management is about more than just recruitment, benefits, and payroll.
It's about facilitating a productive team of employees who are happy and fulfilled in their work. HR management also helps companies attract and retain employees, which is essential to business success.