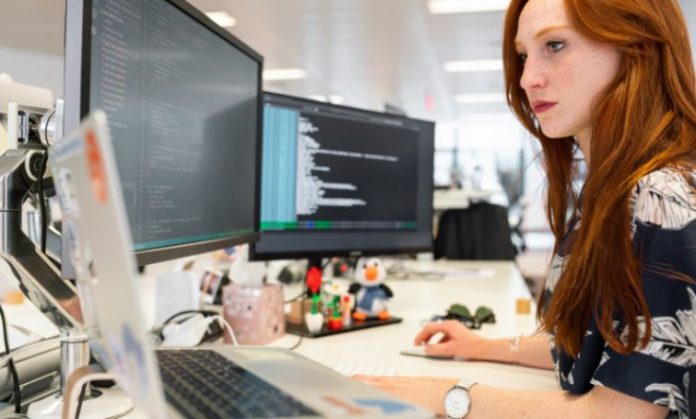 Microsoft Dynamics 365 Business Central is the perfect solution for small to medium-sized businesses, offering a single point of access through the cloud. It's an enterprise resource planning (ERP) and business intelligence (BI) solution that enables you to optimise your supply chain, improve customer relations and increase sales. If you are thinking of making the switch, here we explain the benefits of using Microsoft Dynamics 365 Business Central.
intelligent data management
Collating data that is spread across several departments is a time-consuming process that slows down processes reliant on report creation. It means bringing together information about your customers, inventory and cash flow, which can be difficult to make sense of initially. Thanks to Microsoft 365's ERP and BI solutions, collecting and organising data is much easier and faster, so you can produce key reports that enable you to make informed decisions for your business.
Flexible scalability
Your business needs to remain responsive and flexible to support growth and Dynamics 365 Business Central offers the right level of support. Because it's cloud-based technology, D365 BC can be accessed from anywhere that has an internet connection and through a whole host of devices. It's an important advantage for remote workers and staff who are on the road, ensuring data can be updated at any time. And as your business evolves, Dynamics 365 can instantly support any organisational changes without any unnecessary delays.
Efficient project management
Project management is essential to ensure the successful delivery of projects to spec and on time. Dynamics 365 Business Central offers these capabilities so you can create, manage and track projects with as much detail as you need. This means you can utilise job costing, time sheets and reporting as needed, while also planning capacity and sales. Real-time insights on the status of the project are also available, along with profitability metrics to gain a more in-depth understanding of project success.
Detailed warehouse and supply chain management
You can use Dynamics 365 Business Central as a warehouse management system to optimise your supply chain. It includes features such as predictive stock management and the option to automatically generate purchase orders based on items that are expected to deplete and sales forecasts. Use the solution to optimise storage space and real-time information to streamline order requirements and deliveries.
Easy integration
Dynamics 365 Business Central seamlessly integrates with other Microsoft applications and product suites, which is great news if other Microsoft applications are already in use within your organisation. Whether it's Microsoft Azure, Office 365 or SharePoint, no additional development tools are needed to support the integration. Data visualisation tools like Microsoft Power BI are already built into Dynamics 365 and you can further customise your solution by adding relevant extensions or apps from the Microsoft Appsource store.
Enhanced data security and compliance
You need to ensure critical business information is securely stored and backed up to meet UK GDPR requirements and to safeguard against data leaks and cyber threats. Dynamics 365 Business Central offers a variety of high level features such as data encryption, authentication and auditing, and as a cloud-based solution it means your data has strong protection. Dynamics also enables you to adjust settings based on your location, so if you are conducting business globally, customer and supplier data can be collected and stored to remain compliant with local laws.