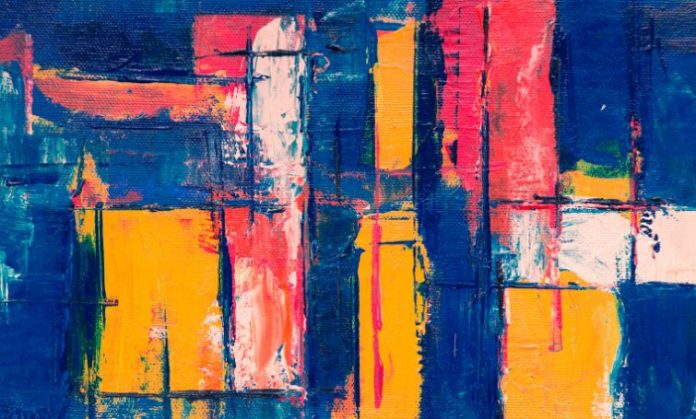 Drop-shipping. We've all heard the term. For some, it may dredge up memories of cheap sandals bought on Instagram or that top from Shein that didn't look like the picture. While some services have given the term a bad rap, drop-shipping is actually a fantastic tool that can help you build and expand your business. Drop-shipping is a fantastic option that can increase sales and visibility for artists of all types. Keep reading to learn why more professional artists are drop-shipping their artworks directly to their customers.
What is drop-shipping
Drop-shipping or print on demand is an all-in-one service offered by professional printers like Beyond Print. When an order is placed, it goes directly to the printer, who will print and ship it to your customer. Depending on the printing service, customers can print any style or size artwork from canvas prints to acrylic mounted prints and even large-scale bespoke framed artworks. Drop shipping makes selling your prints more straightforward than ever before. If you've been looking for a one-stop-shop printing solution, then drop-shipping is the perfect answer.
Minimal start-up costs
As with any fledgling business, start-up costs can be a killer. Stocking your artworks can be a nightmare. Knowing many of each picture to print and what sizes to print them in can be a daunting task, not to mention the hefty upfront investment. When you dropship art prints, you don't need to worry about any of that. Orders are printed as they come in, with orders going from your website to the printer and then shipping directly to your customer. All you need is a website and the drop shipping Shopify app to start selling artworks like a pro.
Save time for faster delivery
As an artist, you don't always have the time to fulfil orders. Running to the printers, packaging artwork and shipping it to customers takes time. Precious time. Something we all need more of. Today's customers don't want to wait. With next-day delivery readily available, you'll need quick turnaround times to appeal to the broadest demographic of customers.
That's where drop shipping comes in handy. Orders are sent directly to the printer, allowing the quickest processing time. Most drop-ship orders can be fulfilled in 1-2 working days. Fast shipments make for happy customers and five-star reviews. On top of it all, it gives you the most precious thing of all: more time to make great art.
Passive income
While it may be the goal for many, becoming a full-time professional artist takes a lot of graft. For many, art provides an avenue for a creative outlet as well as a side hustle alongside a full or part-time job. Selling prints online is a perfect way to add to your savings while doing what you love. Drop-shipping, in particular, provides an excellent opportunity for passive income.
What is passive income, you ask? A passive income, like drop-shipping fine art prints, offers a chance to add to your current income without a significant time or monetary commitment. You can add a drop-shipping feature to your own website or to the website of a gallery or exhibition you're working with. The beauty of drop-shipping is that you don't have to lift a finger. Just choose the images you want to sell, and the printing service handles everything else. You can be selling and shipping artworks unbeknownst to you, while you do your day job. All you need to do is sit back and let the orders roll in.
Take the hassle out of art purchases
There can be a lot of things to take into consideration when acquiring an artwork. Which paper will look best with this print? What size should you purchase? Should you get a frame or a mount? With drop-shipping, you can curate every step of your customer's buying experience. First, choose the perfect paper that will make your work sing. Then, offer your artworks in standard sizes for easy framing. Or even better yet, sell pre-framed artworks. Pre-framed artworks are the ultimate professional touch and a fantastic boon for customers.
With pre-framed art, there is total transparency throughout the customer journey. Collectors can see precisely how much artworks in every size and frame combination will cost before purchasing. There are no hidden costs, so customers know exactly what they're getting. In addition, drop-shipping makes purchasing artwork more straightforward and accessible for everyone involved. More accessibility means more exposure and more sales for you. It's easy to see why so many artists choose to drop-ship their artwork with a professional fine art printer.