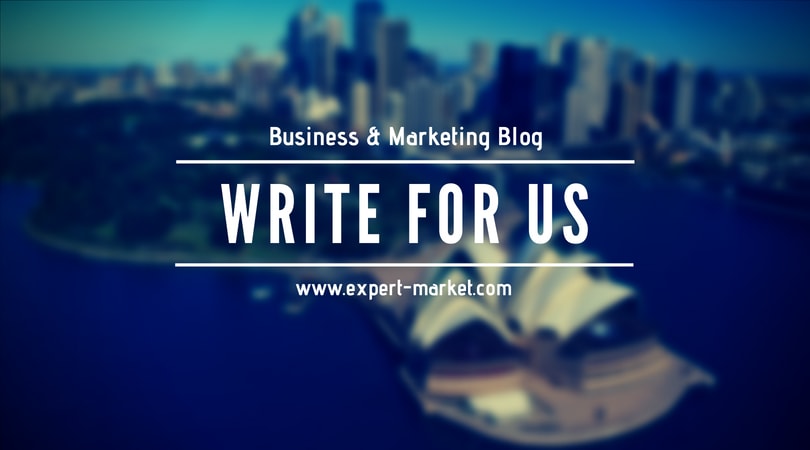 Contribute An Article For Us
Small Business Blog
Guest post opportunity:- Become a contributor
Do you have any information, advice, tips, guidance, information or experience which you would like to share? Why not write an article and send it to us? You might guide and change the lives of thousands of people who read your article and use the tips provided to start their new business venture.
You are invited to write for us on various topics covering small business and startup stories. We are excited to learn from your encouraging story. We are one of the leading small business blog that accept guest post on topics mentioned below.
By contributing an article at Expert-Market would give exposure to your business, and to your website or blog.
In return, You will get credit for content with a short bio and a link to your website.
Website Stats
Over 120 thousands monthly visitors
Daily visitors – 5000
Topics We Cover
Business Plans and Ideas
Business Success Stories
Online Marketing Strategy
Online Business Ideas and Plans
Technology and latest Mobile App Related News
Blockchain Technology and Cryptocurrency News
How To Guides (Business related)
Any New Business Opportunity for Specific Country
Upcoming Technology
Startup Stories
Business Financing (Finance Tips & Business Loan)
Construction and real estate business plan
You can submit guest post on all above topics.
Please contact us here at info@expert-market.com for further queries
Guest Post Submission Guidelines
Articles no shorter than 400 words, and no longer than 2000 words.
Relevance is important. All articles should be related to business, starting a new business tips, entrepreneur news, news about startup companies, business management, marketing strategy, online marketing, off-line marketing, news about apps and related products. You can check the category section of this website for related niche topics which you can share.
No typos or errors please!
Articles should be unique, and which do not appear or publish at other websites.
Articles with practical real world information, very informative, guidance, helpful advice and tips will be favored.
We reserve the right to edit content, if we find it necessary.
Please note that we do not pay for the articles, but we add a short bio at the bottom of the article, where you may add a link to your website.
We may add an image to article if required.
No links allowed within the body of the article.
Promotional articles/posts and affiliate links will not be accepted.
How to Submit Content/Article?
Email us your article in word document (.doc/.docx format) or include it within the body of your email. Email us your article at info@expert-market.com
We will reply to your email within 12 hours.
Thank You