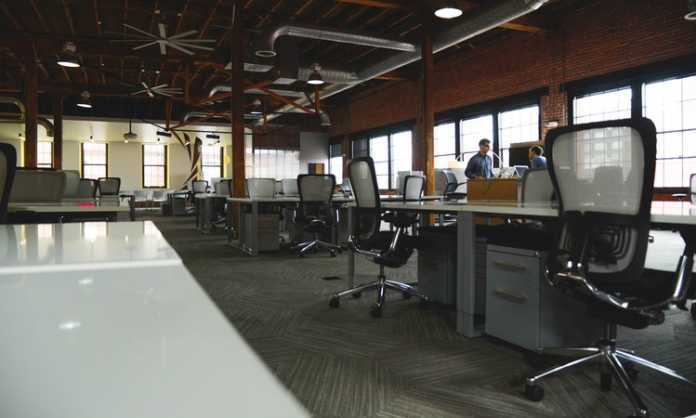 Most business owners will tell you that when you are running a business or company from home, you have to be aware of when you need to upgrade your workstation.
Running a business or starting a business from home is a great place to begin, but with all that hard work you've been putting in, it may quickly outgrow what you have available, and you may need to think about getting an office space to help you operate more effectively. However, this is something that a lot of people are less than eager to take the plunge into, and many newer, smaller businesses may want something that is a bit more flexible.
Is there a midground? Yes! So, here are five signs that it may be time to invest in some coworking space for your business.
Lack of Space
It may be the case that you are currently running a business, or you are working on a project which is requiring more space than your home garage can accommodate for you. If this sounds familiar, it may be time to explore a coworking space from thebrew.co.uk.
This will allow you to have a bit more flexibility in the size of the workspace you have and will allow you to rent a specific space that matches your needs.
Loneliness
As mentioned before, running or starting up your own business takes a lot of work, and if you are doing this from home full-time, it can lead to feelings of loneliness. So, if you find that you are missing the social interactions of a traditional workplace but are not overly eager in a traditional office setting, then a coworking space can provide the ideal balance of the 2, as well as the opportunity to network and collaborate with other people in the same industry. Or, to just make some new friends!
Networking Opportunities
A key part of building a business is networking, and a coworking space will bring people together who are in a similar industry to yours. This shared space will allow you to connect with potential clients and collaborators and can also provide a vibrant community where you can expand your professional network.
Increase in Productivity
Some people may feel bogged down in a traditional office or even at home when they need to do work, so a coworking space can help them to feel more productive. It is, after all, a collaborative atmosphere, it has an absence of distractions, and there is a sense of accountability. This will lead to an increased focus and better productivity in you and any new members of your team, so more work will get done.
Professional Image
Last but not least, if your business is growing quickly, then you will likely need somewhere to meet with clients or partners, and a coworking space will offer a more professional outlook than a coffee shop or your home office unless you live in a mansion, that is! These spaces will allow you to have access to meeting rooms and amenities like reception services, which will likely leave a positive impression on your clients and will contribute positively to your business's credibility.