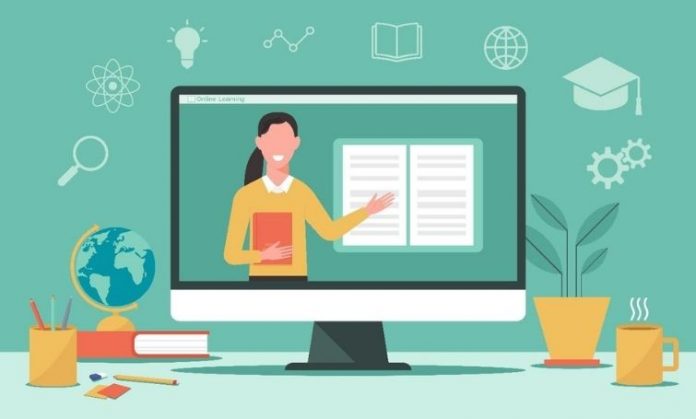 There are a lot of platforms where you can start selling online courses, and one of the more popular ones is Kajabi. This has its own advantages and disadvantages, so make sure to do your research before considering this.
Others have already used a lot of platforms and can offer you valuable insights about them. You can check out the Kajabi review in the link provided and see more about what other people are saying about this platform based on their experience. This is used for selling digital products like coaching, online courses, memberships, podcasts, and more. You can also find events, pipelines, email campaigns, and CRM tools on the platform to enhance your marketing strategy.
What is Kajabi?
Kajabi is one of the best tools for course creators and entrepreneurs who need a website for their products. They can use sales funnels, create their websites, utilize marketing emails, and handle their course content on the platform. There is a free trial available for anyone who would want to explore more options about these one-stop-shops for your online needs.
Advantages
You can start building a website with just a few simple clicks and pointing your mouse to the right buttons. Its drag-and-drop site editor is one of its best features, so you would want to familiarize yourself with the tools.
Creating products is much more convenient with the course creator tools. This can be done in just a few minutes.
You'll gain access to a powerful suite of tools for your email marketing. This will create complex sequences and automate the entire campaign so you can focus more on the more essential things of your business.
Sales funnel editors, and visual pipelines are easy to set up. See more about sales funnels here.
Get access to a library of various templates that you can customize. You can package them and tailor-made them according to your needs.
Become an affiliate and get more options to earn commissions.
The built-in payment processing can accept the usual credit cards, Stripe processes, and PayPal enabling you to earn more.
The site capabilities for memberships are also massive. It can accommodate many members with special pricing for each of their needs.
Integrations and an extensive catalog of options are available like Zapier. This is going to open other non-native application integration for your needs.
The hero rewards programs will incentivize you to earn and sell more. Milestones are present so you can meet them, and there are physical prizes that are often up for grabs.
If you find yourself in a rut, you may appreciate the extensive guides, tips, and libraries that are available through the Kajabi University.
Transparent pricing is available as the platform will not try to upsell you some features after you have purchased a plan.
Disadvantages
The prices are higher than others, and this is because of a massive suite of tools available for your needs. However, many believe that this will offer you the best value for your investment compared to others.
Inability or lack of student engagement tools. Many notice that the assessments and quizzes are not randomized.
There are also no certificates available, and the platform cannot create custom ones for people who have completed their courses.
Limited functionalities for payment are apparent as well as the platform is currently native to Stripe.
Ease of Use and UX
One of the best features of the platform is its ease of use. You can see everything clearly laid out on the dashboard, and you will be able to get access to several types of platforms and modules when you click on the corresponding and requisite tabs.
An assistant on the dashboard can help you navigate various features by typing the keywords. You can watch many videos and intuitive innovations so beginners will know their way on the platform. The design is an integrated all-in-one, and you can operate everything in a single place.
Unlike a website that is hosted by WordPress, you do not have to spend many hours tweaking the extensions and plugins just to test if they work well together. See more about plugins at this link: https://www.britannica.com/technology/plug-in. The course platform is easier since it will also support multiple languages. 
About the Marketing and Sales
The marketing and sales features are one of the best things you can do on the platform. The plans will generally outfit the users with various marketing tools, integrate other mail carriers, and use a native interface that most users are familiar with.
With this said, you can run various automation and manage email lists in a sequence. You can customize the automated campaigns according to your needs and create an overall complex chain of commands. For example, a welcome email can be generated and automated whenever a user signs up on your website. There is also an option to sell additional course materials for people who want to do an in-depth dive on a subject. Your options and possibilities for automation are limitless on this platform.
There is also another feature called the pipeline builder that gives you an idea of how your sales funnel looks. You can edit it and use the drag-and-drop feature for video marketing, email address forms, and landing pages. With Kajabi, you will have a platform to market your products in the best light possible, accept payments from customers, and follow up with them through emails.
Why Create and Sell Online Courses?
The whole point is to market your online courses on the Kajabi platform effectively, and people are willing to pay for your expertise. This is a profitable niche, and when you know what to do, this can be a source of passive income to you.
This can serve as your tool to strengthen your connection with consumers and build a relationship with your customers through the right platform. Before you sign up and purchase plans from a platform, you need to choose a subject that has a market. This can be about technology or changing careers. You might also want to invest in a good camera with lighting and good editing software for your videos.
After you have created everything, you might want to sign up for a hosting system that will help sell your courses. This platform will meet all your needs, and they would not take a single cent from your revenue. Do your research and see what your options are.